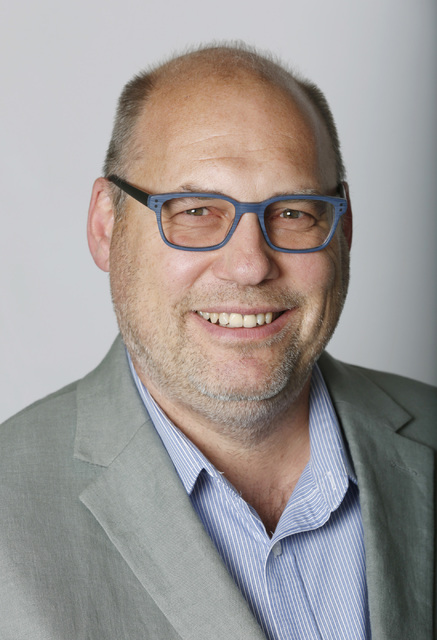 Earnings season is almost upon us. Soon our world will be filled with talk of revenue, income, EBITA, gross and net, assets, liabilities, one-time charges and various forms of returns (on sales or investment, etc.)
In the past, we have not published comprehensive information on quarterly or annual reports, except as part of larger stories about industry trends or news about individual companies.
As a result, many of our smaller public companies — which we define as any company that is required to file with the Securities and Exchange Commission, whether publicly traded or not — have not been covered. Starting with the fourth quarter and fiscal year 2016 earnings reports, that will change.
We will present earnings information on all public companies headquartered in the Las Vegas Valley and some that have a particularly strong impact on the local economy, such as International Game Technology and Viad Corp. (parent company of GES). This information will be presented in easy-to-read and understandable tables for each company. Companies will, however, have to exceed the threshold of more than $1 million in reported annual revenue. Many companies with revenue less than $1 million are still in the planning or startup phase and it simply wouldn't be fair to them to include them here.
What the numbers mean
For quarterly earnings reports, we'll report gross revenue, net income, earnings per share where applicable, dividends declared per common share and total shareholder return, both for the quarter and the previous year's quarter. For annual reports, like those that will start popping up next month, we'll also report on some deeper numbers, like earnings before interest, taxes and amortization (EBITA), operating income, employee numbers, one-time charges that had a substantial effect on the company's performance and any significant events worth mentioning. We'll also provide a summary of forward-looking statements made by the companies.
You'll notice that a number of local public companies will report their revenue in the form of net revenue, a number that the resort industry likes to use. While that number is useful within the industry, it provides a less than fair comparison with companies not in that industry. Consequently, you'll see that we always report gross revenue, a number that allows for an apple-to-apples comparison between companies, no matter the industry in which they operate.
For example, for the third quarter of 2016 MGM Resorts International reported net revenue of $2.52 billion, "the best net revenue … since 2007." In our summary earnings table, the number we would have reported for the same period would have been $2.73 billion in gross revenue. Net revenue is gross revenue minus promotional allowances. By convention, most other companies do not publicize their net revenue, though the number can certainly be calculated from the companies' statements of operations.
In fact, net revenue or sales are used to calculate a company's return on sales ratio expressed as a percentage, (net revenue/net income before taxes multiplied by 100). In the case of MGM Resorts International, that number was 20.5 percent for the third quarter of 2016.
When will the numbers come?
Look for a calendar of all upcoming earning reports in the next couple of weeks. Companies will start reporting at the beginning of February and continue through March.