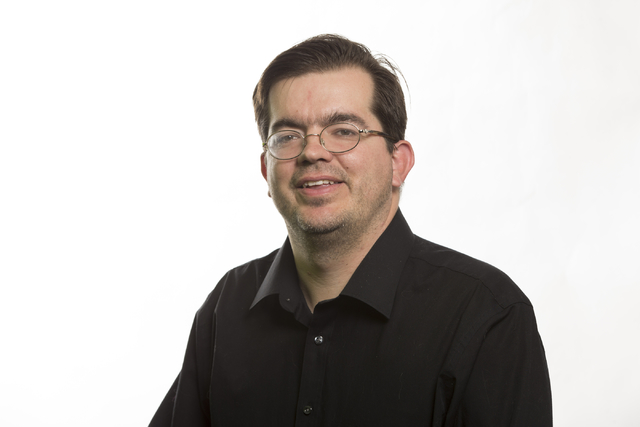 Several pieces of news came by my desk this week that will have a major impact on commercial real estate in Las Vegas.
GC Garcia Inc., owned by George Garcia, has been retained by the city of Boulder City to create a master plan for 700 acres of industrial growth at Interstate 11 and U.S. Highway 95. Garcia called it a "huge opportunity" during a CCIM luncheon in late October.
The I-11 project could shine some positives on Boulder City during construction. The $318 million, two-phase project began in 2015 and is expected to be completed by 2018. It's projected to create 4,000 direct, indirect and induced jobs.
The Nevada Department of Transportation is working on a 2½-mile stretch from Henderson to the Railroad Pass Casino, with the Regional Transportation Commission of Southern Nevada heading up the 12½-mile portion toward Lake Mead National Recreation Area.
Beyond job creation, the road is part of a larger plan to increase Las Vegas' presence as a transportation hub. The I-11 will help create a better traffic flow for the CANAMEX Corridor, a group of several roads that run from the Mexican border to Canada initiated as part of the North American Free Trade Agreement between Canada, Mexico and the United States in 1994.
At that time, the U.S. was hoping to create a better flow of trade between the countries. As of 1993, the value of trading sat at $297 billion, growing to $1.6 trillion in 2009.
This impact could be good news for a community that might lose patrons driving by when the I-11 is complete. Motorists no longer will have to drive by the split at Buchanan Drive that goes by Hoover Dam and Lake Mead.
The new I-11, though a potential economic giant for the state of Nevada, was highly criticized by several local business owners in the Boulder City area a few years back for that reason.
Many owners argued that the traffic passing by was a boon for their revenues, when I wrote for our sister paper, the Boulder City Review.
Though the direct impact of motorists coming from the south on their way to Las Vegas or Utah — and beyond — can't be replaced, the estimated 700 acres of development, I think, could bring employees in the hundreds to patronize the local area's restaurants and taverns.
That's not saying this impact could help the downtown area of Boulder City, which is filled with small ice cream stores, pizza shops and several antique shops. Many employees working in an industrial zone probably will be more apt to pull into a Burger King or McDonald's instead. But that's still more than zero.
Only time will tell how much job creation and development will come to that area.
■ ■ ■
In other news, San Diego-based Innovative Industrial Properties Inc. is planning to launch a real estate investment trust for the medical cannabis industry. The company's biggest target areas will be New York, Illinois, Maryland, California, Arizona, Washington, Nevada, Massachusetts and Oregon. All these states have some form of legalized marijuana.
Innovative Insights plans to gain funding for its projects through an initial public offering.
It's hard to say, at this point, whether or not the New York Stock Exchange will accept the company's filing to go public. But if it does, that could make it easier for investors looking to get into the business.
Under current restrictions, investors must supply their own cash flow to purchase a building for the purposes of growing marijuana, medical or otherwise, or they must have a landlord's permission to have that type of operation onsite. Also, that landlord must not have a loan on the building to be leased to a marijuana operation.
Innovative Insights hopes to raise $175 million from its initial public offering of 8.6 million shares of common stock, at a proposed $20 per share. The ticker would be IIRP.
So those who don't want to or are unable to invest directly into a grow facility finally could get into the what some call "green gold."