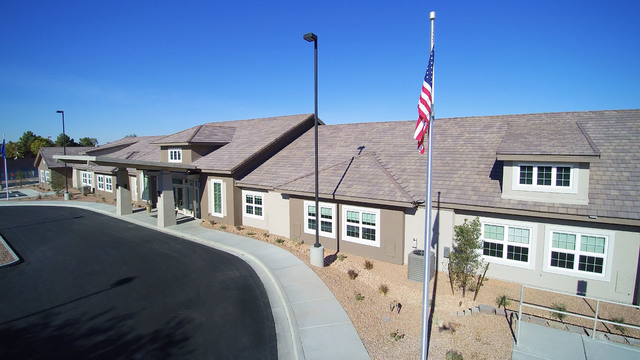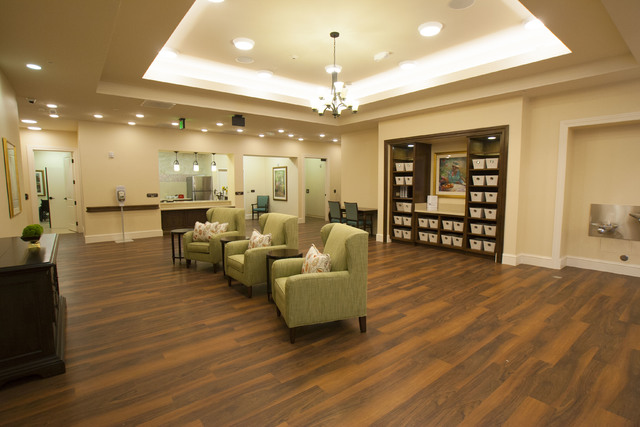 Henderson and Las Vegas were on the list of metropolitan areas across the country with the fastest-growing average rents in the multifamily sector at the end of 2016, according to a January report from RentCafe — a nationwide apartment search website.
Las Vegas' rent rose by 6.7 percent to $905 in December 2016, up from roughly $844 during the same time in 2015. This is also higher than an average asking rent of $769 in the second quarter of 2011, according to data from Colliers International Las Vegas.
Henderson experienced similar growth. The average rents rose by 6.1 percent in December 2016 to $1,073. That number was up from nearly $1,008 in December 2015, according to RentCafe.
Overall, Las Vegas had the 12th highest rise in average rents, compared to 75 of the largest metros in the U.S. Henderson was right behind that, coming in 14th for rise in average rents.
The local market, both Henderson and Las Vegas, also stayed ahead of the pace of rental growth on the national level, which rose 4 percent, in December 2016 from the same period a year earlier. But the national average for rents in the multifamily sector is still way ahead of the local, sitting at $1,210 in December 2016. That's up from $1,162 in December 2015.
The top five cities for fastest rental growth were mostly in the West. The city with the highest growth was Sacramento, California, where median rent grew by 12.2 percent in December 2016 over the same period in 2015.
Stockton, California was next with more than 10 percent growth in average rents. In descending order, Stockton was followed by Colorado Springs, Colorado; Detroit; and Mesa, Arizona; where average rents grew by 9.1 percent in December 2016 over the same time in 2015.
RentCafe collected its data on the multifamily market from its sister company, Yardi Matrix, an apartment market research firm. RentCafe tracked data from multifamily properties of 50 units or more in 75 of the largest metros in the U.S.
RentCafe only used market rate apartments in its analysis. Fully affordable properties, which typically serve low income households, with rents subsidized by a governmental agency, according to Yardi Matrix's website, were not used to calculate average rents in the valley.
SR Construction completes memory care facility
Las Vegas-based SR Construction announced the completion of Poet's Walk Henderson, a 38,720-square-foot memory care facility.
The facility at 1750 W. Horizon Ridge Parkway contains 68 patient beds, two dining commons, a full kitchen, an activity room, outdoor courtyards and an outdoor memory garden.
"This memory care facility will improve the lives of seniors who are struggling to fight these tough diseases," said Bret Loughridge, vice president of operations at SR Construction. "I am honored to have been a part of a project that will bring comfort to seniors and their families for years to come."
California investment firm purchases retail space in the Southwest
Glendale, California-based Portex Group acquired a 10,000-square-foot retail space at 7460 S. Rainbow Blvd. for $7.65 million from BCP Management Inc., according to a January report from CoStar.com, a news website that tracks real estate deals.
The space, which houses a Family Dollar, sits within the Rainbow Place shopping center, near West Oquendo Road and South Rainbow Boulevard. The sale equated to $765 a square foot for a building constructed in June 2016.
Asif Abdus and Mubashir 'Mobi' Mushtaq with Active Commercial represented the seller, according to CoStar.com.