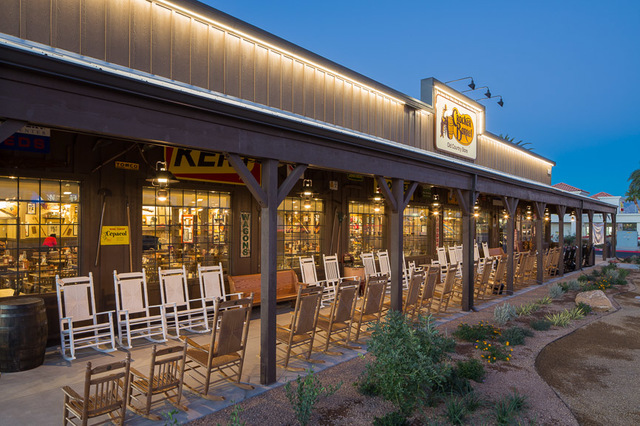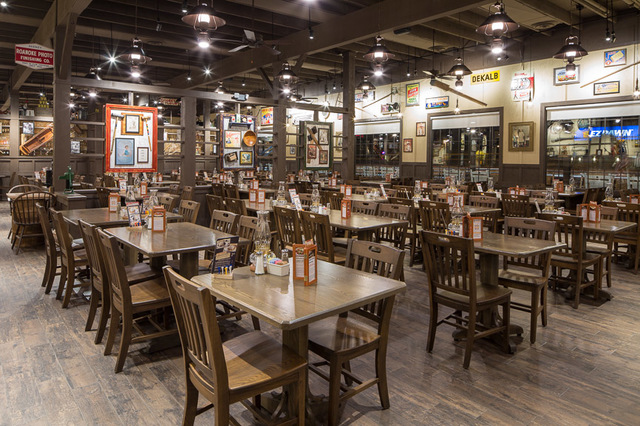 Some of the valley's older neighborhoods in zip codes surrounding the northeast and portions of town just west of Interstate 15 kept ahead of the pace in appreciation compared to the area's high-end, master-planned communities in 2016. Despite aggressive gains, mature neighborhoods had a lower median price overall, according to a report from Las Vegas-based real estate data firm SalesTraq.
Two of the top three zip codes for fastest-growing home values were in the north and northeast part of the valley. The 89106 zip code, generally bounded by Charleston Boulevard, Lake Mead Boulevard, U.S. 95 and Interstate 15, had the largest increase in its median home prices, with a 22.8 percent rise in 2016 to $120,000, compared to just under $98,000 in 2015, according to the report.
In third position, with an increase of 16.3 percent in median home price in 2016, was 89030, which sits just northeast of the 89106 area.
The No. 2 spot for fastest growth in home prices, with a 17.5 percent increase, was on the west side in the 89146 zip code, which generally between Decatur and Rainbow boulevards and is bordered by Spring Mountain Road in the south and Charleston Boulevard in the north.
The remaining zip codes in the top 10 for fastest growth in median home price were 89115, 89110, 89103, 89118, 89156, 89121 and 89145.
The zip codes with the highest median home prices were in upper-end, master-planned communities, though prices in those zip codes rose at a slower pace.
The area of town with the highest median home price was the 89138 zip code in Summerlin. The median home price in that area was $365,000 at the end of 2016, a rise of 10.6 percent over 2015.
The No. 2 spot was also in Summerlin in 89135, with a median home price of $345,000 for 2016, an increase of 4.8 percent from just over $329,000 in 2015.
The next zip codes with the highest median home prices in the valley were 89052, 89044, 89012, 89085, 89144, 89131, 89117 and 89141.
The valley's overall home prices in the resale and new product markets have been on the rise. The median price for existing homes in Las Vegas was $199,000 during 2016, over 2015's $185,000, an increase of 8.1 percent.
DC Building completes Cracker Barrel location
Las Vegas-based DC Building, a general contracting firm, announced that it has completed construction on a Cracker Barrel Old Country Store in North Las Vegas at 2815 E. Craig Road, the company announced in February.
The 10,396-square-foot restaurant and country story is the second in the valley.
The location contains several nostalgic elements: a fireplace, rocking chairs and checkers games. But the space also brandishes elements of the modern era, including high-tech kitchen equipment.
"We are honored to have constructed one of the most recent and popular restaurants in our community," said Shawn Danoski, CEO of DC Building Group. "We are grateful to be a part of Southern Nevada's expanding landscape in the restaurant industry."
Clark County Credit Union sells industrial building
Clark County Credit Union sold an industrial building at 2310 Highland Drive to a private investor for $2.9 million, CoStar.com reported in February.
The 8,265-square-foot building sits on 1.7 acres and has two tenants: Pueblo Eclectic and a wholesale florist.
Dean Willmore of Colliers International Las Vegas represented the seller. The buyer was represented by Derek Belanus of NorthCap Commercial.