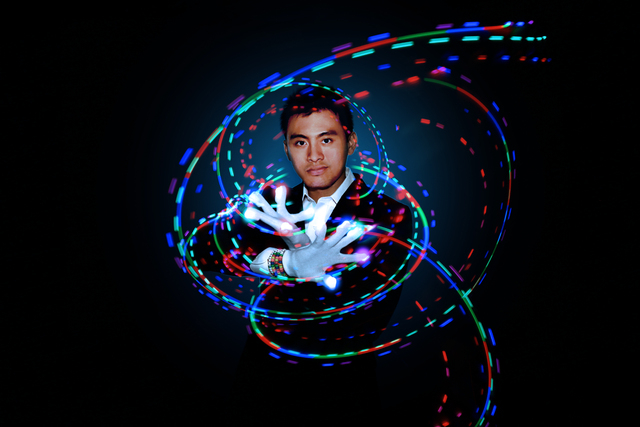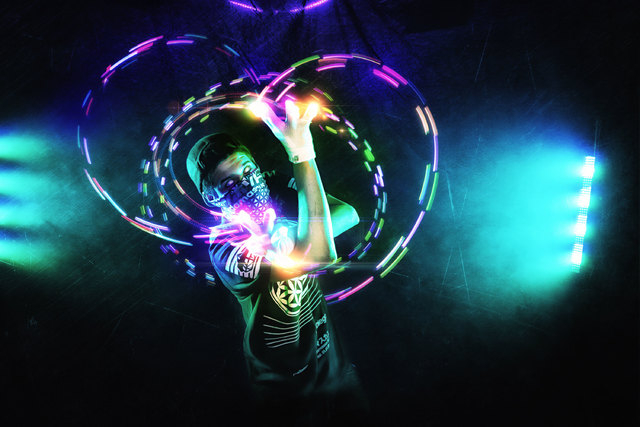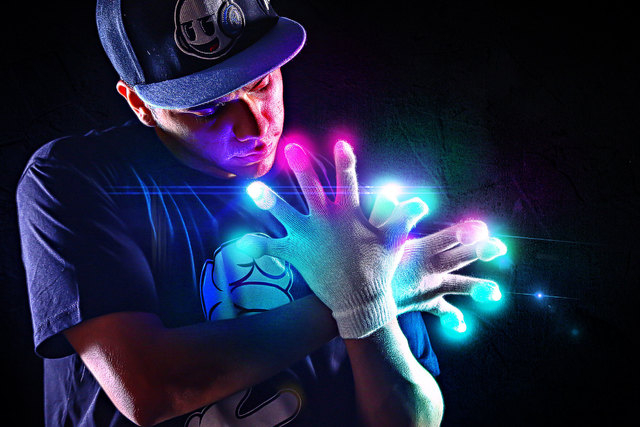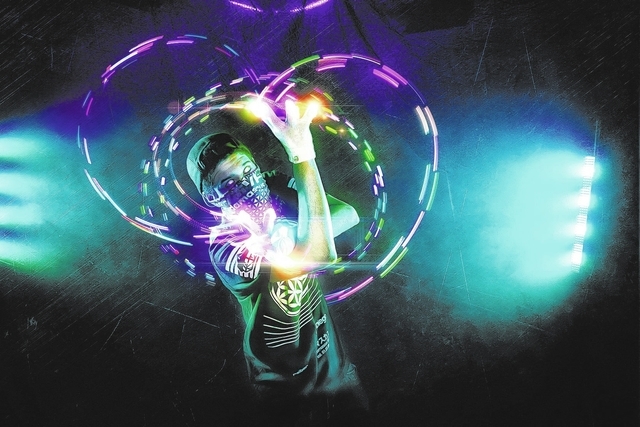 All the world may be a stage, but for one trend-setting company, no stage is larger than Las Vegas. That's because Sin City has become the epicenter of Electronic Dance Music and Emazing Lights fits the EDM scene, well, like a glove.
Back in March, Brian Lim, chief executive officer and founder of Emazing Lights, made an appearance on ABC-TV's "Shark Tank," the wildly successful reality show that features celebrity entrepreneurs Mark Cuban, Damon John and Robert Herjavec. Lim wowed the panel and walked off with two new investors who have fueled large advancements in sales and promotions, topped by a major presence at last weekend's Electric Daisy Carnival at the Las Vegas Motor Speedway.
Emazing Lights is thriving amid the new cultural phenomenon of 'gloving,' a recreational and competitive art that involves gloves with multicolored lights embedded in them, perfect for individual and group displays, shows and competitions. EDC is perhaps the biggest single event for this market in the entire United States. The company's presence this year at EDC, with the backing of its ownership that now includes Cuban and Herjavec, has far outdistanced its participation at the 2014 edition of EDC.
"Gloving is an awesome art form, and I even have a pair myself," said Alicia Castro, who was attending EDC for the fourth year in a row. "When I see people gloving, I think about how they turn music into movements and light designs through the motions of their hands and fingers. Watching a glove show at EDC gives you a different perspective of dance music because you are able to see it, you use your eyes to interpret music, not just your ears for listening."
That's music to Lim's ears.
"It is great being the first LED light product of its kind and transforming the entire market," Lim says. "Gloving competitions are growing everywhere and once anyone sees a video of it they are instantly fascinated, no matter what their demographic is, and that is why gloving will continue to grow. Personally, I love raves and the outdoor festival feeling and fashion that goes with it, so it is a wonderful feeling to do what you love every day."
It is a profitable love affair, as business has multiplied since the springtime appearance on "Shark Tank." It was off that momentum they built their promotions around for this year's EDC. Along with retail sales, it was an opportunity for brand expansion and visibility with influential industry insiders. Part of that expansion of the company's retail sales is a 2,500-square foot store that was built on-site at the Luxor, a massive improvement from the 1,000 square-foot store at Excalibur last year.
"It is so important to have a presence in Las Vegas because it is the Mecca of electronic dance music and DJs," says Lim, whose company is based in Southern California. "EDC is the perfect target audience because all my brands are inspired by EDM."
Later this year, Lim and Emazing Lights will be celebrating an important milestone with the opening of a retail store off the Strip. The location has not been disclosed. The store will allow hotels, nightclubs, restaurants and entertainment venues to buy directly from Emazing Lights and the 'iHeart Raves' brands (also founded by Lim) directly and, most importantly, in bulk.
"We are a growing subculture of gloving and light events at nightclubs, similar to how the skateboarding culture was created a generation ago," says Lim. "We have helped launch a new subculture that is relevant to this generation. This is a really special time for the growth of our product."
The technology
Not since Michael Jackson wore one has there been so much excitement behind a glove. The technology behind the lights in the glove is what truly excites Lim, and what excited the investors on "Shark Tank." Something that started as miniature flashlight being attached to gloves has been transformed to an innovative technology called Accelerometer, which can sense which direction the glove is being moved and also the direction the glove is pointing as part of its light displays.
"We can do all this through lighting only and without an LED screen. That is what fascinates a lot of people," Lim says. "All you have is one single button that is like part of your fingers and hand. My fiancée gave me my first glove light set, and it was a bit big and bulky so I figured it was something that I could try to improve on, and I did."
The culture
Gloving has gone worldwide, with an estimated 150,000 recreational and competitive glovers across the world, with heavy concentrations in the U.S., Japan, Canada, Central Europe and Australia. For now, Lim is concentrating on developing key U.S. markets like Las Vegas.
Along with the Las Vegas market, Emazing Lights is also targeting the ripe Southern California market for live events and retail expansion in 2015 and into 2016.