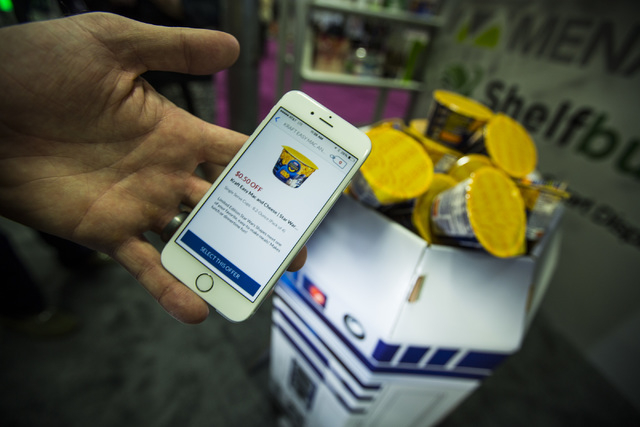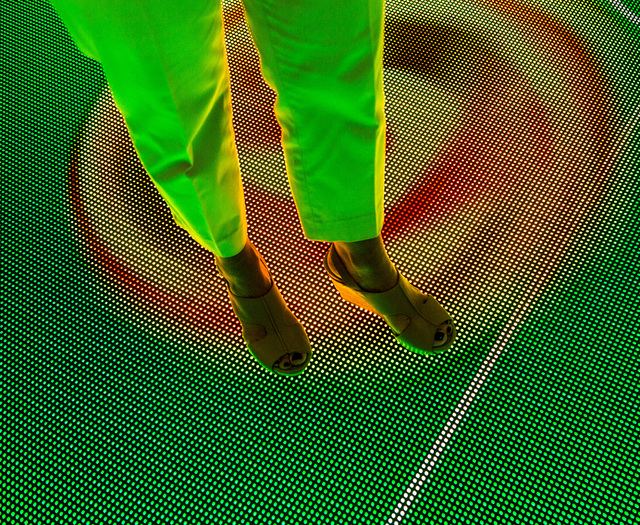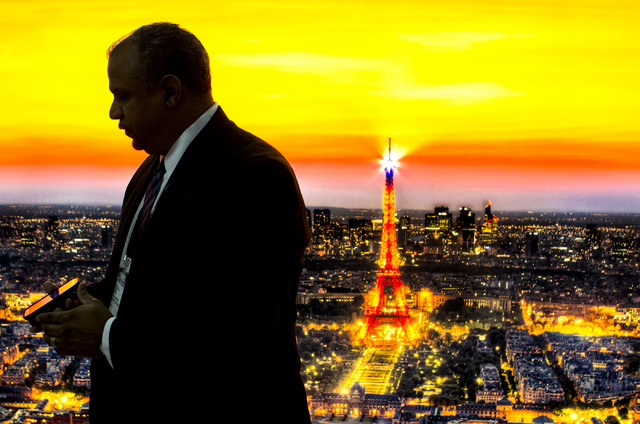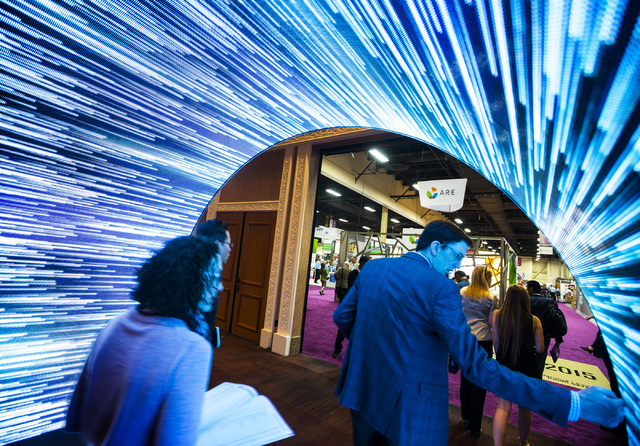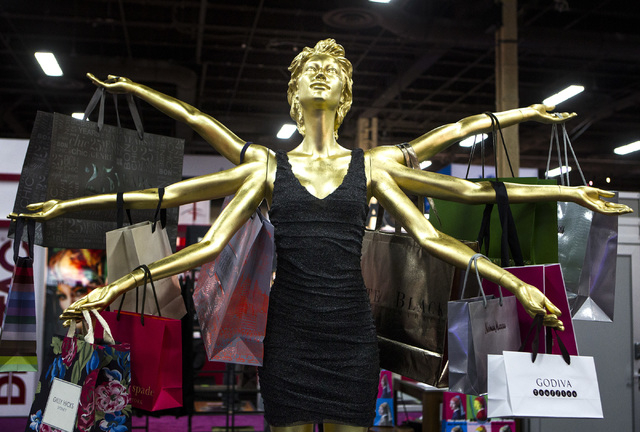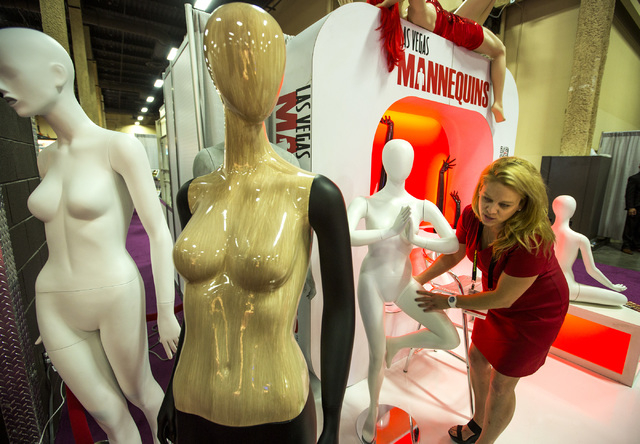 If you've never heard of beacon technology, that's about to change.
At GlobalShop 2015, a merchandising display and design show held March 24-26 at the Mandalay Bay Convention Center, retail marketing firm Shelfbucks debuted a partnership with Menasha Packaging that will put beacon technology in point-of-purchase displays in retail environments nationwide.
"We're bringing stores to life," said Eric McMillan, CEO of Shelfbucks, which is based in Austin, Texas.
Beacon technology is a small device that uses low-energy Bluetooth connections to send messages directly to a smartphone or tablet computer.
This technology, McMillan said, can be used on point-of-purchase displays to transmit information to companies on how many people walked by their displays and how long customers stood in front of them. The technology can also offer consumers coupons and videos when they hold their smartphone up to the beacon.
"We're able to put it in displays, which brands pay for and develop the content that they want customers to receive," he said. "We're able to close the Omnichannel loop at a critical point of sale."
Neenah, Wis.-based Menasha Packaging, which creates the point-of-purchase displays for brands such as Stride Rite, Kraft and Hostess, will put an icon on a particular brand's display to alert customers that beacon technology is available.
At GlobalShop, when Will Phillips, director of retail insights for Menasha, held his smartphone up to a cardboard barrel filled with microwavable cups of Kraft macaroni and cheese, a 50-cents-off coupon appeared on his screen.
"It's vastly increasing the value and utility of what we've been producing all these years," he said. "We're making it smart."
McMillan added, "it's a relevant product that the customer is about to buy."
Beacon technology can benefit all markets from food to home improvement, McMillan said.
"We can apply shopper level technology for a personalized experience using any kind of content," he said. "Whatever you can do on the web, you can now engage in, in the store."
McMillian added that Las Vegas casinos can also get in on the action.
"Casinos can incorporate this technology in place of a player's card," he said. "Customers can walk up to a machine and by having their smartphone in their pocket or purse, they can instantly start playing. Also, they can accrue points for the amount of games they played."
McMillan said he came up with the idea for Shelfbucks in 2011 and started the company two years later. He met Phillips at a trade show several years ago and the companies decided to join forces.
Phillips said he's focused on incorporating beacon technology in the top 50 brands that consumers and retailers want.
"I have yet to have a meeting with a retailer or brand that wasn't super intrigued by this technology," he said.
Beacon technology, Phillips said, will help keep stores significant in the Internet age.
"We want to keep engaging the customer in the store," he said. "We can provide relevant content while a customer is in the store and keep brick and mortar relevant to the next generation."
This year, McMillan will be testing the technology on different customer bases at a variety of merchants.
"In 2016, we'll either hit a wall or ramp up it," he said. "We hope to explode into the market."
The technology, however, comes with its own set of challenges.
"Changing an industry is hard…especially retail," McMillan said. "When I first figured out this technology, big retailers said I was crazy, but now it's happening, and the market is ready for it."
For more information, visit www.shelfbucks.com.