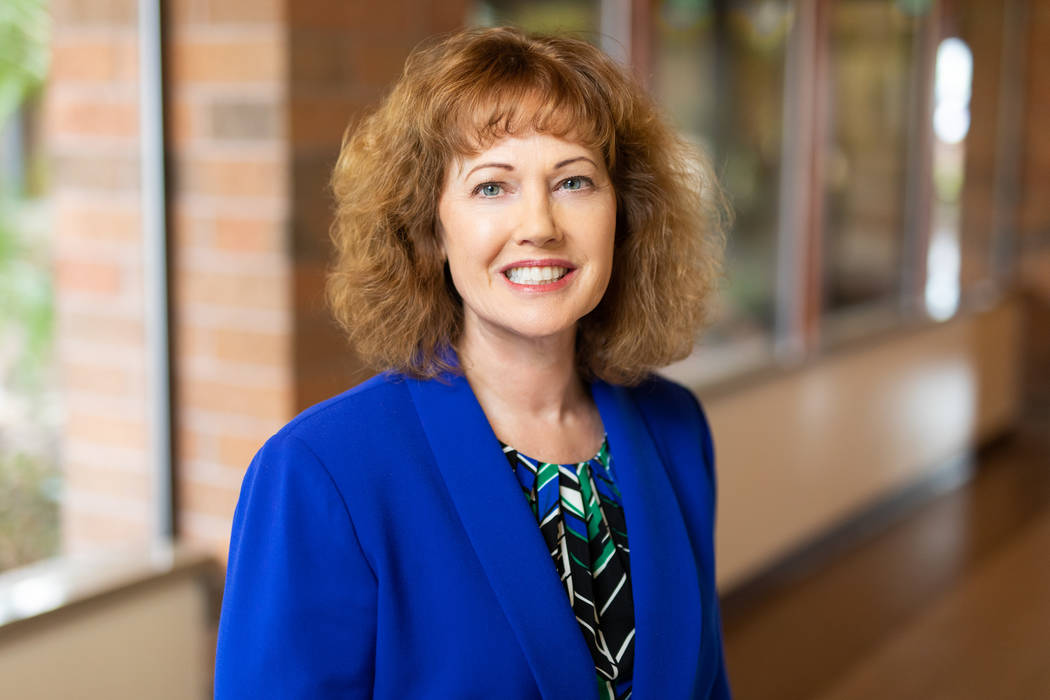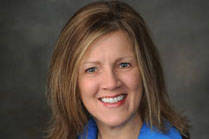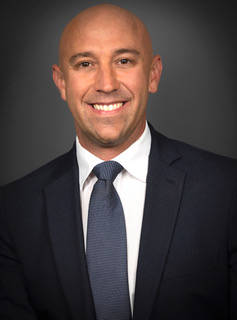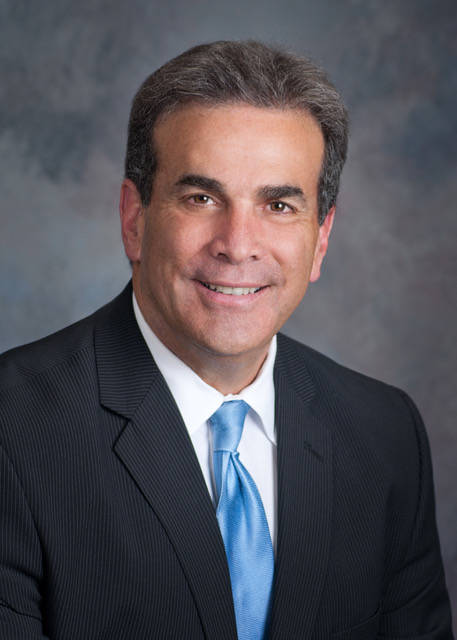 If banks are the canary in the coal mine when it comes to the Southern Nevada's economic prospects moving forward, the opening of the first newly chartered community bank in more than a decade and plans for an industrial bank are a great sign despite the rumblings in the global economy.
Lexicon Bank, which raised more than $20 million in capital from more than 100 investors including former NBA star Shaquille O'Neal, opened last week at Tivoli Village as part of the bank's focus on the business community.
Also last week, Minnesota-based AmeriNat, a national loan servicing organization that focuses on economic development and affordable housing loans, announced it's filing an industrial bank application in Nevada.
The bank opening and industry bank application comes as the Southern Nevada economy remains strong, but there are concerns about a national recession in 2020 or 2021 because of a slowdown in the global economy and ongoing trade war between the U.S. and China.
As for AmeriNat's plans, all of those details have yet to be provided by the company because its application is pending with the Nevada Financial Institutions Division. In a press release, AmeriNat said it would continue to provide loan servicing but expand to include Small Business Administration loans. It also offers impact lending since it works with such groups as Habitat for Humanity.
"We have worked closely with the Nevada Financial Institutions Division and the FDIC in preparing our application," Chairwoman and CEO Adrienne Thorson said in a release. "The AmeriNat management team is looking forward to an expanded opportunity to deliver an extensive scope of expertise and services to our clients in the affordable housing and economic development asset classes."
Thorson said she didn't want to provide too many details to be respectful with the FDIC and Nevada while regulators review the application.
The 44-year-old company, which has eight U.S. locations, announced plans in a press release to move its headquarters to Las Vegas when a charter is awarded by Nevada. AmeriNat has had its technology office operating out of the Hughes Center for a year in addition to having senior leadership processing its industrial bank application. The company has about 120 employees nationwide but declined to say how many positions will be in Las Vegas, but added the future growth will be in Southern Nevada.
There is no timetable for the industrial bank opening and details surrounding it because the company is still going through the application process, which can take months.
Teri Williams, the public information officer of the Nevada Department of Business and Industry, said by state law it could not provide any details at this time other than the application was under review. Williams said the state has encouraged the start-up and recruitment of industrial banks also known as industrial loan companies.
Williams said the primary difference between a thrift company and an industrial bank is that the later can be owned by a corporate entity. They are authorized to make consumer and commercial loans and to accept federally insured deposits.They are supervised by the FDIC and regulated by the state, she said.
Toyota, for example, which is the last to be chartered in 2004, operates an industrial bank in Nevada for its dealerships, Williams added. There are two other industrial banks chartered in Nevada — Eaglemark Savings Bank and USAA Savings Bank.
"Attracting industrial loan companies to Nevada has been a key initiative of the Financial Instutition's Division in an effort to diversify both the economy and the banking industry in Nevada, and that will continue to be a focus going forward," said Williams, who praised the interest from AmeriNat and Lexicon, being the first start-up community bank in more than a decade. "It is good for both the local economy and industry and speaks highly of the banking industry, currently."
This would be AmeriNat's first industrial bank. Founded in 1975, AmeriNat services more than $12 billion of loans and $126 million in deposits for about 300 city, county, state and other clients (including over 100 Habitat for Humanity affiliates) in 47 states and Puerto Rico.
AmeriNat is an independent subsidiary of O'Brien-Staley Partners, a Minnesota-based firm that specializes in alternative asset management and impact lending. It currently manages investments for 26 institutional clients, including university endowments, religious and secular foundations, as well as public and private pension funds.
In its press release, AmeriNat Bank said the Las Vegas operation will be led by an experienced management team, including Thorson who has been with AmeriNat for 22 years and has a strong background in community banking.
Thorson said they chose Nevada to set up an industrial bank, which she said aren't chartered in every state.
Nevada and Utah are two of the states that have a strong industrial bank presence, she said.
"We chose Nevada because we have an office in Downey, California, which is a pretty easy commute for staff (who) need to relocate because it's the headquarters," Thorson said. "We found the business environment welcoming. We met with the Financial Institutions Division and liked their support of the industry in general. We already work for the Las Vegas Habitat for Humanity so we have a business presence in the state. We are looking forward to being part of the Las Vegas community."
Lexicon Bank CEO John Miller, a Las Vegas native, investment professional and entrepreneur, said they started forming the bank two years ago and admits raising funds for it was difficult because investors have lost money in financial institutions in the past. The end response says a lot about Southern Nevada, he said.
"Telling people why it was the right time for a new institution took longer than we thought, but we believe in what's going on in Las Vegas and to support the small business community, here, we thought it was time for a new bank," Miller said. "We were able to convince enough investors that the vision had real merit, and we're excited about getting started on that process."
John Guedry, CEO of Bank of Nevada, which this month celebrates its 25th anniversary in Las Vegas, said any expansion shows the industry is healthy. The state has gone through a lengthy period of consolidation with no new applicants, and "to see some new start-up banks coming into the market shows confidence in the market and that the industry is in a growth mode. That's good."
Lexicon President Diane Fearon, who in 2007 was the founding president and CEO at Bank of George, which had to navigate through the Great Recession. She said the value of community banking during "normal economic times" has a lot of upside for everyone. Their customers will be small-to-medium-size businesses, professionals and non profit groups.
"The businesses we are focusing on will be between $1 million and $50 million in annual revenues, and the majority of companies that we will deal with are between $2 million and $20 million in annual revenues," Fearon said.
The loans will cover owner-occupied commercial real estate, some selective investor-owned commercial real estate, lines of credit and working capital, and other lending support that would benefit businesses, Fearon said. While the lending will be business-oriented with loans and deposits, she said there will be some personal loans requested by business owners or managers that they'll be able to accommodate.
Miller said financial institutions were lost because of the Great Recession, and that meant less access to credit for businesses. Some of the products the larger national banks have for their customers haven't been available in the community banking realm, he said.
"When those institutions disappeared, and even the dissolution of two charters when Nevada State Bank got rolled up into Zions (Bankcorporation) and Bank of Nevada got rolled up into Western Alliance, we saw the departure of local lending divisions being made in Las Vegas," Miller said. "Whenever you have the distinction pulled away from the community they're in, there's a disconnection. We thought that disconnection was a perfect opportunity for us to get started."
Guedry said Lexicon has a great team in place and described how there are opportunities for community banks in the marketplace, Bank of Nevada, he added, operates as a regional bank that has local decision-making.
"We can approve 80 percent of the loans we make each year," Guedry said. "We're very engaged in the community in understanding we have 300-plus employees in Nevada. We act like a community bank, but just a large one."
Guedry said he hasn't heard of any other bank start-ups in the pipeline and doesn't expect any at this time. Anyone that's interested is going to wait and see what happens with the two start-ups, he said.
"If they see they are off to a good start, that will generate some interest," Guedry said. "There are some challenges (in being) a small bank in today's environment. There's not a lot of capital. Some people lost money in the downturn and saw their banks go under and want to make sure they have a strong bank to deal with. They will serve a niche, but the question is how big of a niche is it."
Guedry said they're not seeing any problems with the Southern Nevada economy. They've done almost $1 billion in loans in the last quarter, including several hundred million dollars in the Nevada market, he said.
"We feel confident the economy is still good," Guedry said.
Miller said when it comes to the global economy, trade wars and bond market, that creates challenges for an institution just building a portfolio of loans and deposits. But the opportunity for sustained growth and maturation of Las Vegas and its businesses — there's a lot of opportunities for the next five to seven years.
"This service we plan on delivering to these small businesses is really something some of our competitors miss on," Miller said. "Our focus is providing that private banking personalized service that allows them to focus on doing their business better."
Miller called AmeriNat's plans a good sign for an industrial bank in Nevada, which says they think investments in Southern Nevada will outperform the stock and bond markets.
People who are not business owners also can make deposits in the new Lexicon Bank. The location at at 350 S. Rampart Blvd., Suite 180 is temporary and a permanent branch is expected to open by the end of the year in Tivoli Village.
With 100 shareholders starting the bank, they will be among the initial group of depositors and potential borrowers along with their sphere of influence that will attract to it as well, Miller said.
Lexicon sold shares for $10 a share with more than 2 million shares sold. Its board members include Chairman Russell Rosenblum, who owns the rights to the Five Guys franchises in Nevada and who's family is involved in philanthropy.
Other business and community leaders on the board include accounting executive Robyn Caspersen; former Plaza Bank CEO Gene Galloway; Boyd Gaming executive Samuel Johnson; Bradley Mayer, founding partner of Argentum Partners, a statewide public affairs firm; Dr. Abraham "Jim" Nagy, chairman of the department of neurology for the UNLV School of Medicine and director of the Nevada Headache Institute; attorney Timothy O'Reilly; Perry Rogers, CEO and founder of PRP, a sports management and corporate consulting company; and Stacy Williams, chief information security officer for the E-commerce clothing and shoe retailer Zappos.com.
Prospective customers of the Lexicon will be attorneys, doctors and others in health care, accountants, contractors, subcontractors, manufacturers and provide services to nonprofits.
Fearon said Lexicon will use industry-leading technology in branches, online and through a mobile app, allowing for mobile deposits, payments and other transactions.