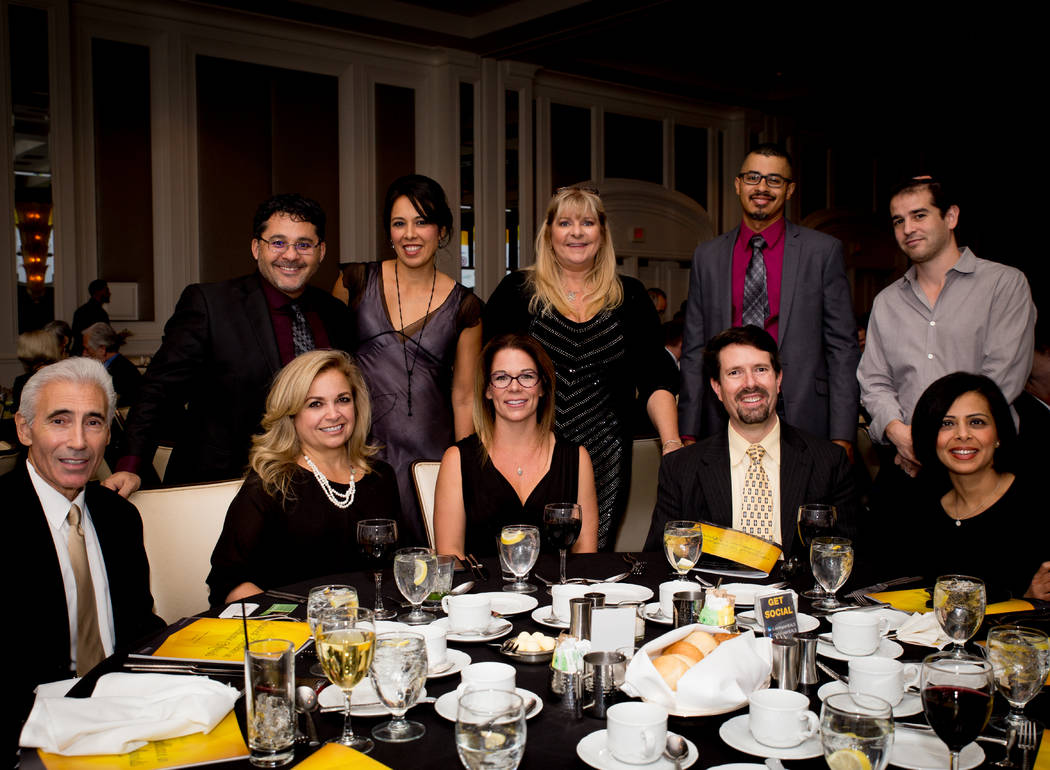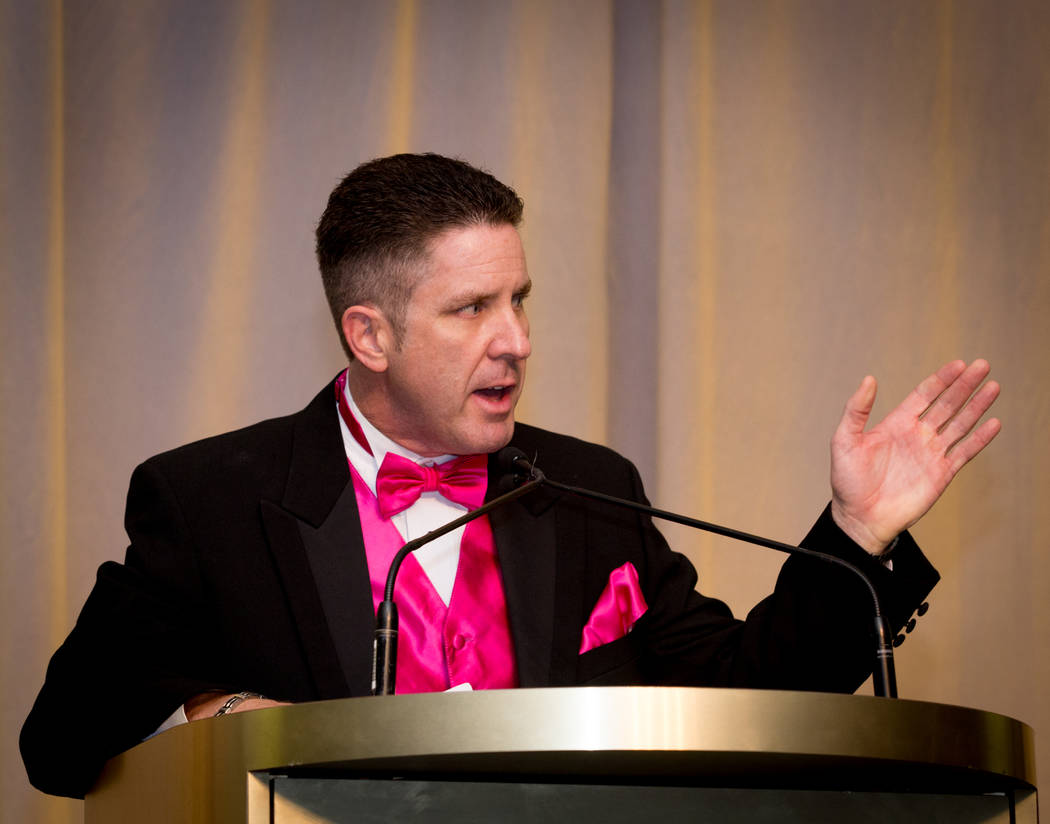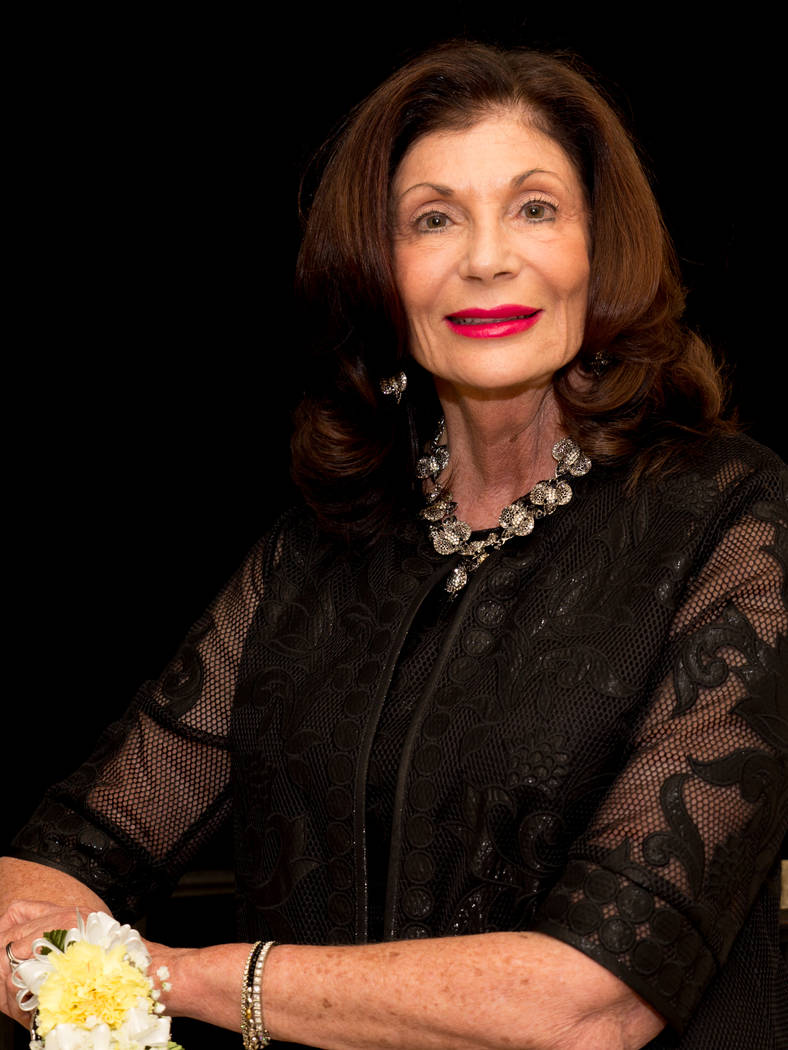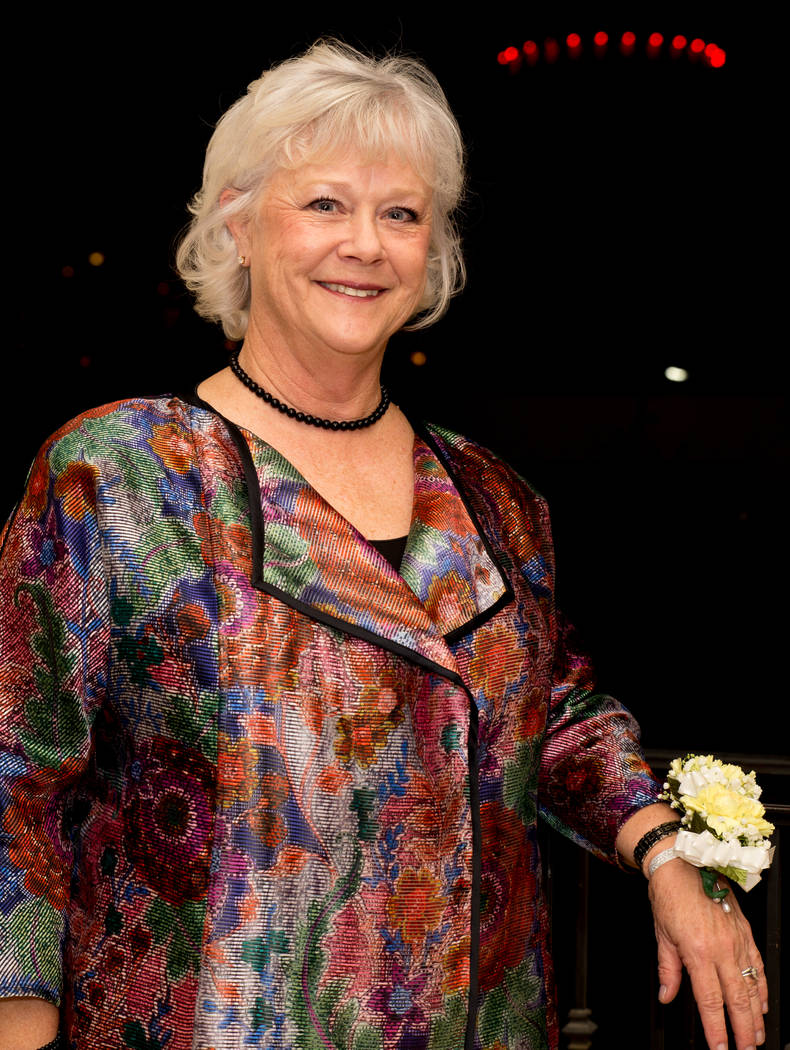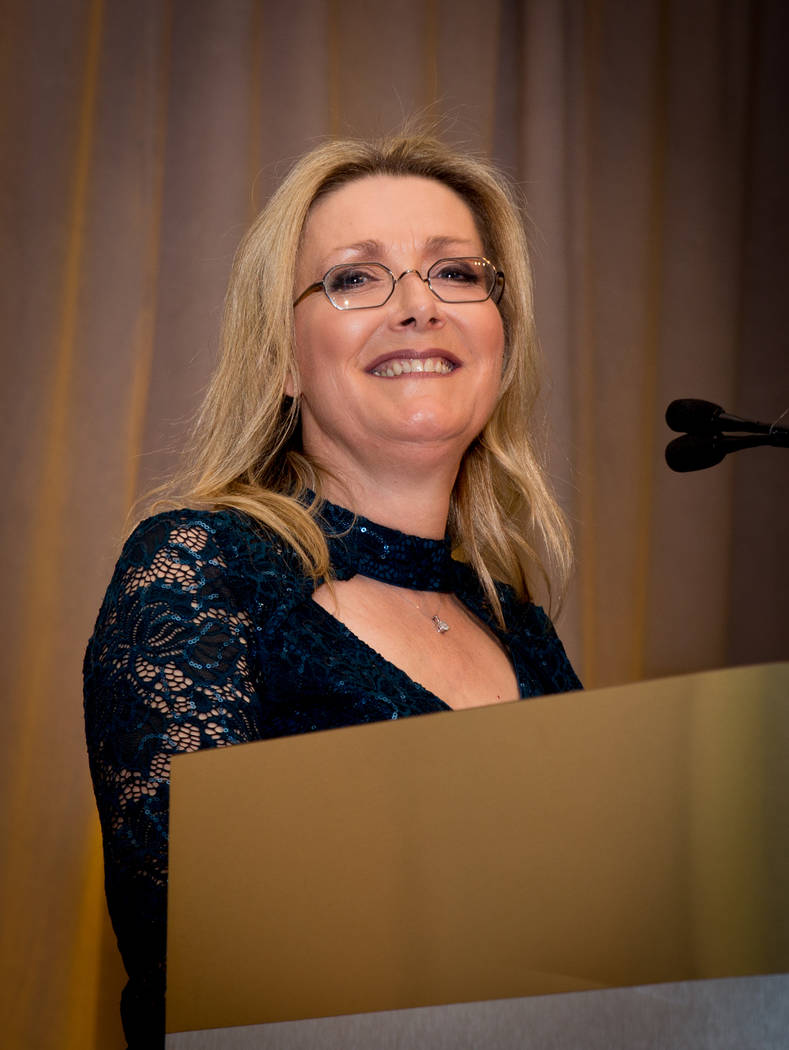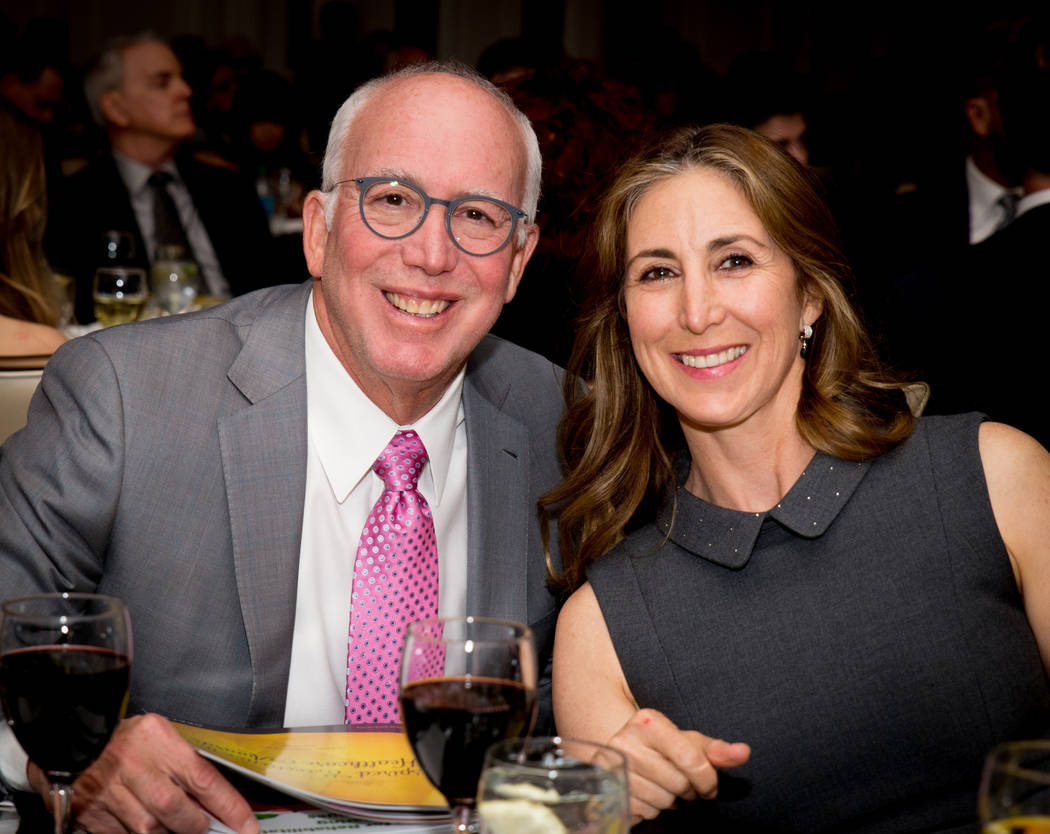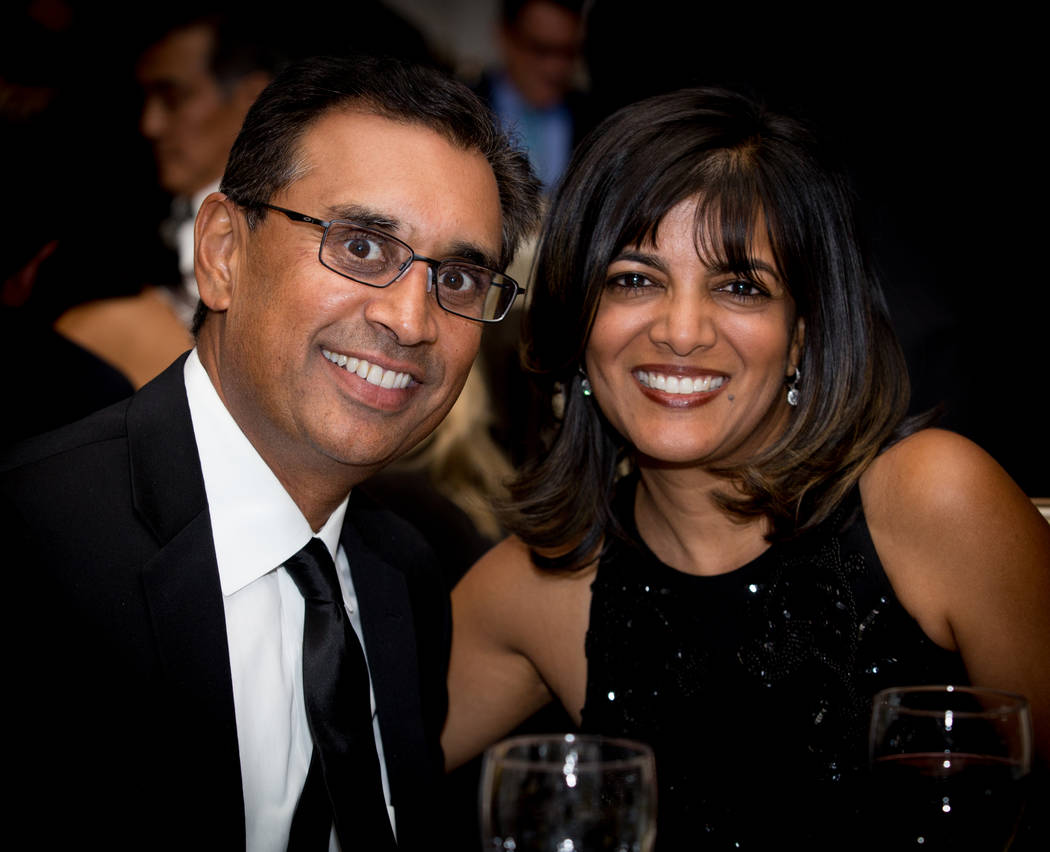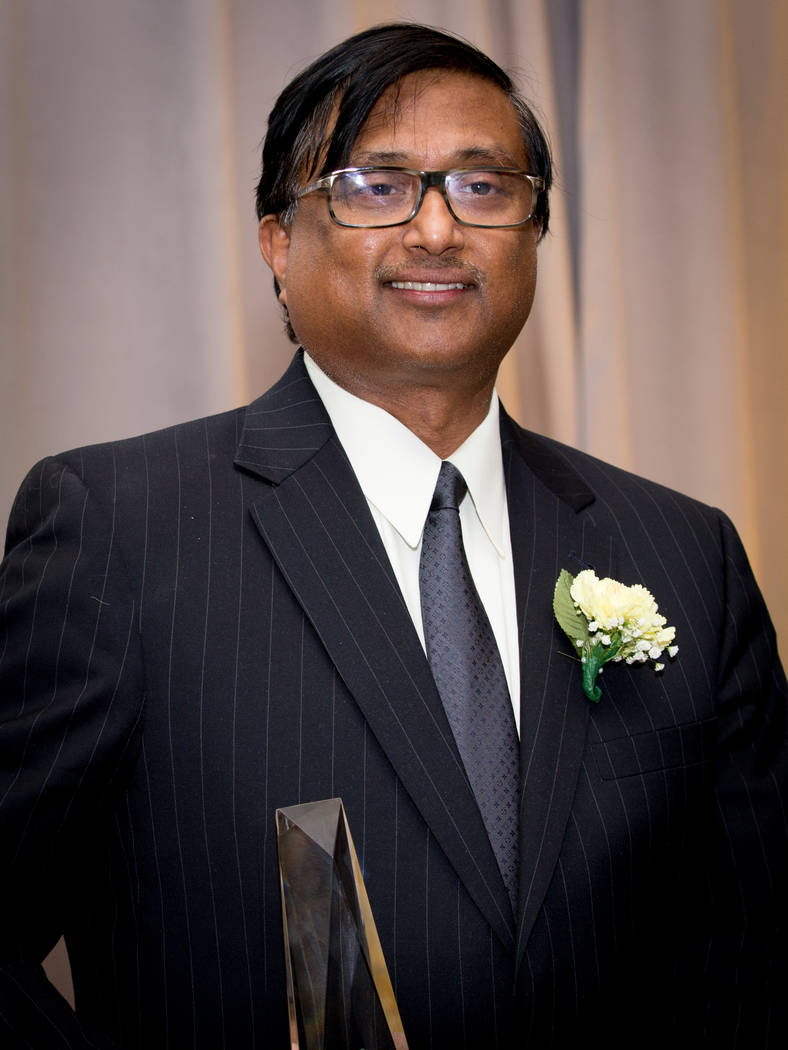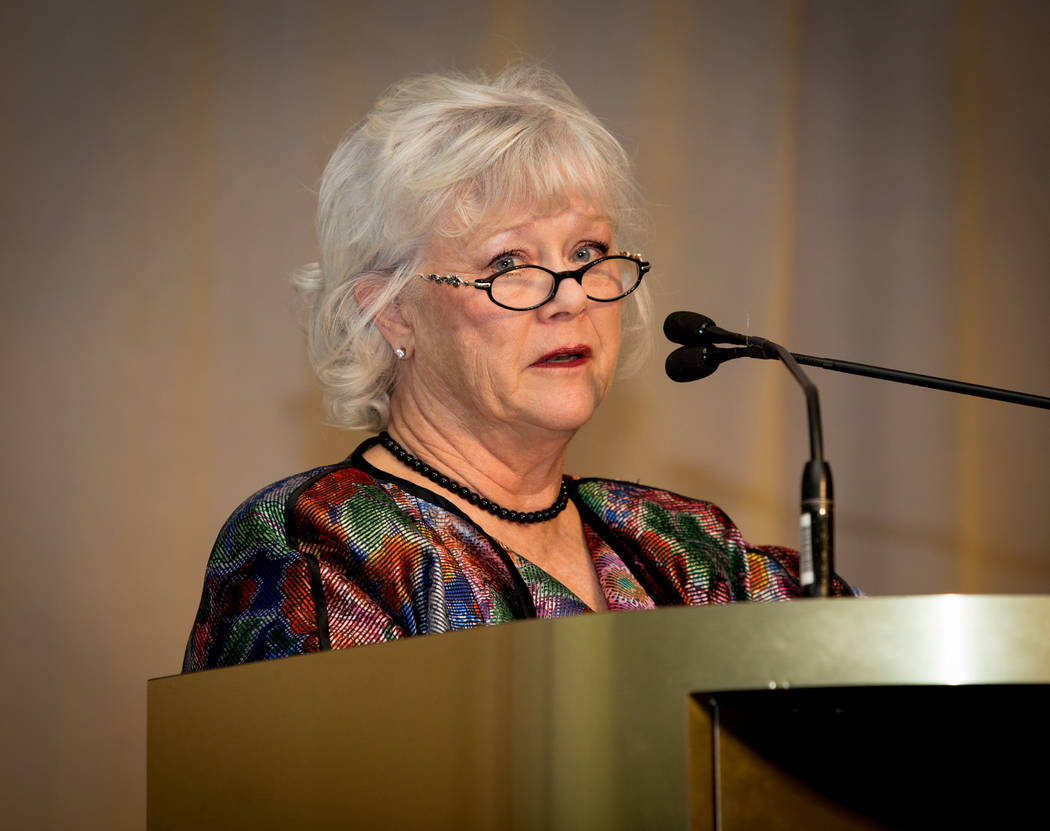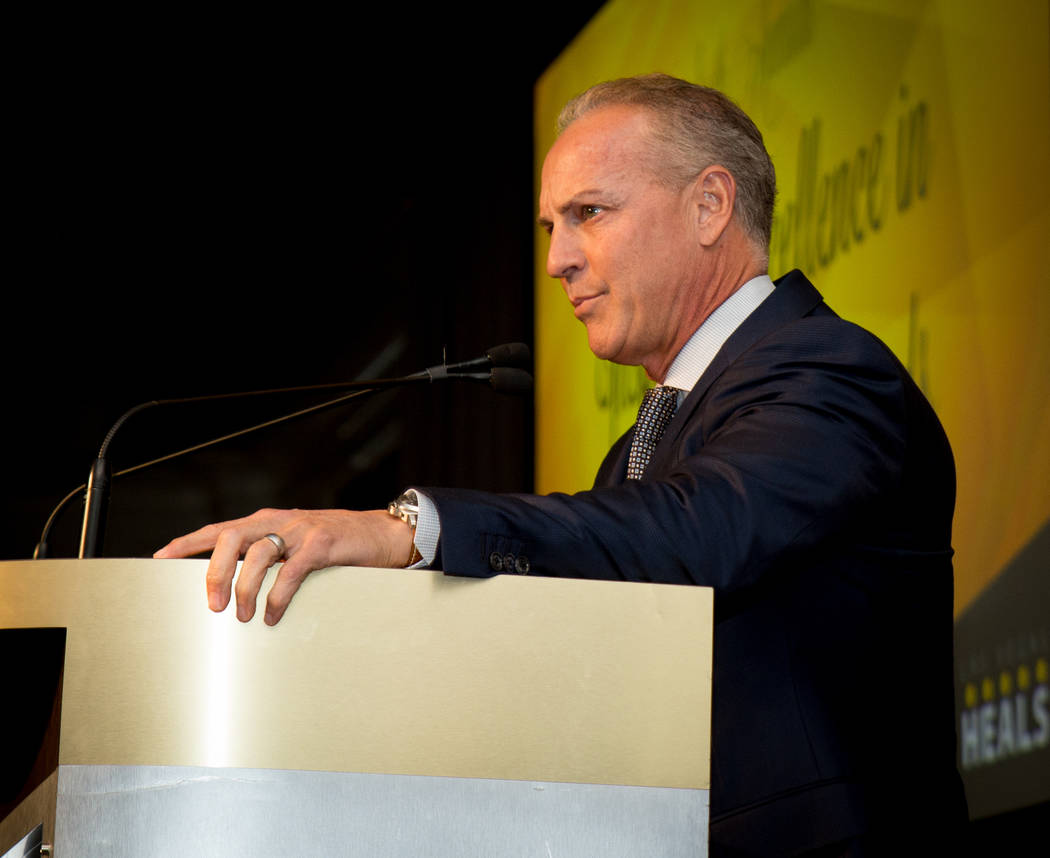 The head of a Las Vegas health care organization said the response and treatment by the medical community to the Oct. 1 mass shooting demonstrates the quality of the region's medical services and provides a platform to help other communities across the country learn from the ordeal.
Amid a somber backdrop at the Four Seasons Las Vegas, doctors, hospital executives and others gathered Oct. 19 to honor physicians and other noteworthy people who've contributed to the region's health care community. The awards at the sixth annual dinner of Las Vegas HEALS, a group of health care professionals whose mission is to improve the quality of care, were decided weeks ago, but the program also recognized doctors and others in attendance, who provided treatment to victims of the shooting with a standing ovation.
Las Vegas HEALS CEO Doug Geinzer said the way hospitals, doctors, emergency medical technicians and others, who responded to the shooting, should show the public not only in Las Vegas but across the country how good the health care system is.
"We have some of the best physicians in the entire country," Geinzer told the audience. "I think our response to the Oct. 1 shootings demonstrated that to the rest of the world. Had that horrific event occurred anywhere else but Las Vegas, the casualty count would have been much, much worse."
Geinzer said in an interview that other cities would have seen more casualties because they don't have a coordinated trauma-delivery system like in Southern Nevada.
"Las Vegas, hands down, has the finest trauma system in the entire country," Geinzer said. "The reason is simple. We not only treat the 2.2 million population but the virtual population that visits the Strip and has zero inhibitions and does crazy stuff. We see cases no other cities do."
Geinzer said responding to the shooting is humbling but credited the hospital training over the last decade as making a difference and credited the leadership of the hospital executives along with the physicians and other providers "who saved the day." UMC and Sunrise Hospital treated the bulk of the patients with nearly 500 injured. Some 58 people died.
"We trained for this for 12 years and prayed it never happens," Geinzer said. "When that happened, everybody had that muscle memory of what they needed to do. When I look back at what happened, it was flawless in terms of execution and something this community needs to be proud of. There's not one hospital that didn't see patients."
Geinzer said the Las Vegas will share with the rest of the world the "best practices" it learned from the mass shooting just like it did in the November 1980 MGM Grand fire that killed 85 people.
"Every hotel has fire-retardant systems because of that fire," Geinzer said. "It was a horrific event, but Las Vegas provided leadership to change the world. I think we will do the same with this."
In kicking off the program, Nevada Public Radio CEO Florence "Flo" Rogers, the master of ceremonies, told the audience how the community "faced a tragedy that's never been seen and one that's unimaginable," in dealing with the worst mass shooting in modern American history.
"When Las Vegas faced its toughest challenge, the first responders and health care community answered the call and citizen Samaritans jumped in to assist individuals in providing care and volunteering, donating blood and so much more," Rogers said. "This is a town that rallies behind many of the individuals in this room as they treated the victims of this horrific shooting. You will never know the depth of gratitude we have for you."
One of the six honorees for their contributions to health care in Southern Nevada was Dr. Chowdhury H. Ahsan, UMC's chief of medicine, director of cardiac catheterization and intervention, and director of cardiovascular research. He's also the director of UNLV's Cardiology Fellowship Program. Ahsan said it's great that health care providers have come together.
"We're all here with a common goal to strive for excellence in health care in the city and state," Ahsan said. "I'm proud of the city. We all came together following the tragic episode that happened. We can build a world-class health care system."
When Las Vegas HEALS was formed in 2002, it helped make a difference in improving Southern Nevada health care by growing the number of new graduate nurses to transitioning them to practice and working in area hospitals, Geizner said.
Las Vegas HEALS lobbied for the expansion of Medicaid in Nevada as part of the Affordable Care Act that expanded care to needy patients and made hospitals more profitable, Geinzer said. In addition, it also started the conversation about the expansion of residency slots at hospitals that would add doctors and the launch of the medical school that started this year at UNLV, he said.
"What Las Vegas needs is simply more providers — high-quality providers," Geinzer told the audience. "I think we can all agree on that. I'm confident that the infrastructure we have built over the past decade will allow us to grow more and more of our own. We need next to focus on the next area of workforce development equation and that's retention. We must get this right. We must keep our doctors in Nevada."
That retention is driven by reimbursement, Geinzer said. Nevada approved a slight increase in Medicaid reimbursement in the 2017 legislative session but lags behind neighboring states and more needs to be done, he said.
"If our providers aren't adequately paid for their services, they will simply go elsewhere to practice," Geinzer said. "The area of physician retention and provider reimbursement will be a major focus for Las Vegas HEALS as we enter into 2018."
As for recruitment, Geinzer said HEALS will continue to partner with the Las Vegas Convention and Visitors Authority to exhibit at medical meetings and start conversations with medical professionals about expanding and relocating to Southern Nevada.
The Las Vegas HEALS awards are named after Dr. Royce Martin, a leader in the Southern Nevada health care community, who moved to the city in 1905. He helped form the Las Vegas Hospital Association and became a member of the Nevada State Assembly.
"We honor six individuals each year for their inspired excellence and what they do to make others strive to become the best providers they can in Las Vegas and make Las Vegas a better place to live," Geinzer said.
Not only doctors but non-physicians are honored as well, Geinzer said. The selections are made from a group of nominations by a committee of doctors and hospital executives.
DR. CHOWDHURY AHSAN
Throughout his career, Ahsan has "made it his mission to foster the development of improved cardiovascular services for the benefit of patients," Geinzer said. He has spent the past decade building an "expertly trained and highly skilled" cardiology team in the Las Vegas Medical District at UMC, Geinzer said.
"During the past decade, Ahsan has played an instrumental role in positioning UMC as a leader in cardiac care, introducing a host of new strategies, procedures and services to elevate the level of care available in Southern Nevada," Geinzer said. "His efforts have led to significantly improved patient outcomes, especially among individuals experiencing life-threatening ST-elevation myocardial infarctions (STEMI)."
Ahsan developed and introduced the state's first and only cardiology fellowship program. He is responsible for the introduction of complex percutaneous coronary intervention and Impella procedures at UMC, Geinzer said.
DR. MARY ANN K. ALLISON
Allison is a medical oncologist and practice president at Comprehensive Cancer Centers of Nevada where she is one of the founding members.
Allison serves as principal investigator on numerous clinical research studies for breast cancer. She helped foster the practice's affiliation with the U.S. Oncology Network and been instrumental in continuing research efforts with UCLA TRIO-U.S. Network, bringing two new cutting-edge breast cancer trials that will be available to patients locally, Geinzer said.
"The trials in which Allison has brought to the practice have improved the standards of breast cancer care throughout the country," Geinzer said. "One of her earlier trials led to the confirmation of the drug Paclitaxel or Taxol, and another participated in a clinical trial that established a new Herceptin regimen that is now considered standard of care, which targets a genetic alteration found in 20 to 25 percent of breast cancer patients every year."
Allison is a member of the breast cancer research committee for The US Oncology Network. She is co-founder of The Caring Place, a program of Nevada Childhood Cancer Foundation that provides complementary therapies to patients and caregivers, Geinzer said.
SHELLEY BERKLEY
CEO and senior provost for Touro's Western Division, Berkley serves as the administrative and academic head of the Nevada and Northern California campuses of Touro University. In this role, Berkley oversees two of the fastest-growing medical schools in the Western United States, as well as allied health science and education programs with a current total enrollment of more than 3,000 students.
Prior to joining Touro in 2014, Shelley represented Nevada in the U.S. House of Representatives from 1998 to 2013.
Berkley helped build a new Veterans Administration medical complex in Southern Nevada and was a supporter of providing more funding for residencies and reforming the nation's health care system, Geinzer said.
Dr. AANSHU SHAH
Shah moved to Las Vegas in 2000 and joined Steinberg Diagnostic Medical Imaging. Since joining the practice, Dr. Shah has been actively promoting many women's issues, especially those concerning the importance of annual screening mammography, 3-D mammography and breast cancer awareness. She encouraged women to obtain a mammogram and cited how early detection greatly improves their chances for survival.
Dr. Troy Watson
Since starting his practice with Desert Orthopaedic Center in 2000, Watson, an orthopedic surgeon, founded the Foot and Ankle Institute and an educational website for patients, feetmd.com. The institute strives to educate patients, participate in clinical research and excel in patient care. He also established the Las Vegas Orthopaedic Foot and Ankle Fellowship in 2013, helping to educate and train the next generation of orthopaedic surgeons, Geinzer said.
Watson and his family started a local shoe event for the underprivileged in 2006 which has grown each year. Through a partnership with Zappos, the charity serves 1,500 to 2,000 people with shoes and socks in an annual event held before Thanksgiving.
CAROLYN YUCHA
Dean of the UNLV School of Nursing since 2004, Yucha, who has a Ph.D., oversees the delivering of nursing education at the bachelor's master's, Ph.D., and doctor of nursing practice levels.
During her 45-year career, Yucha has served patients as a licensed practical nurse, staff nurse, research nurse and a head nurse. She has trained hundreds of undergraduate and graduate nursing students in a variety of teaching roles, and has led nursing programs and nursing schools as director, associate dean and dean, Geinzer said.
Yucha is a nurse researcher and has mentored students to conduct research. Her focus is physiological stress reactions, and she received funding from the National Institutes of Health to study the use of biofeedback-assisted relaxation training in the treatment of hypertension, Geinzer said.