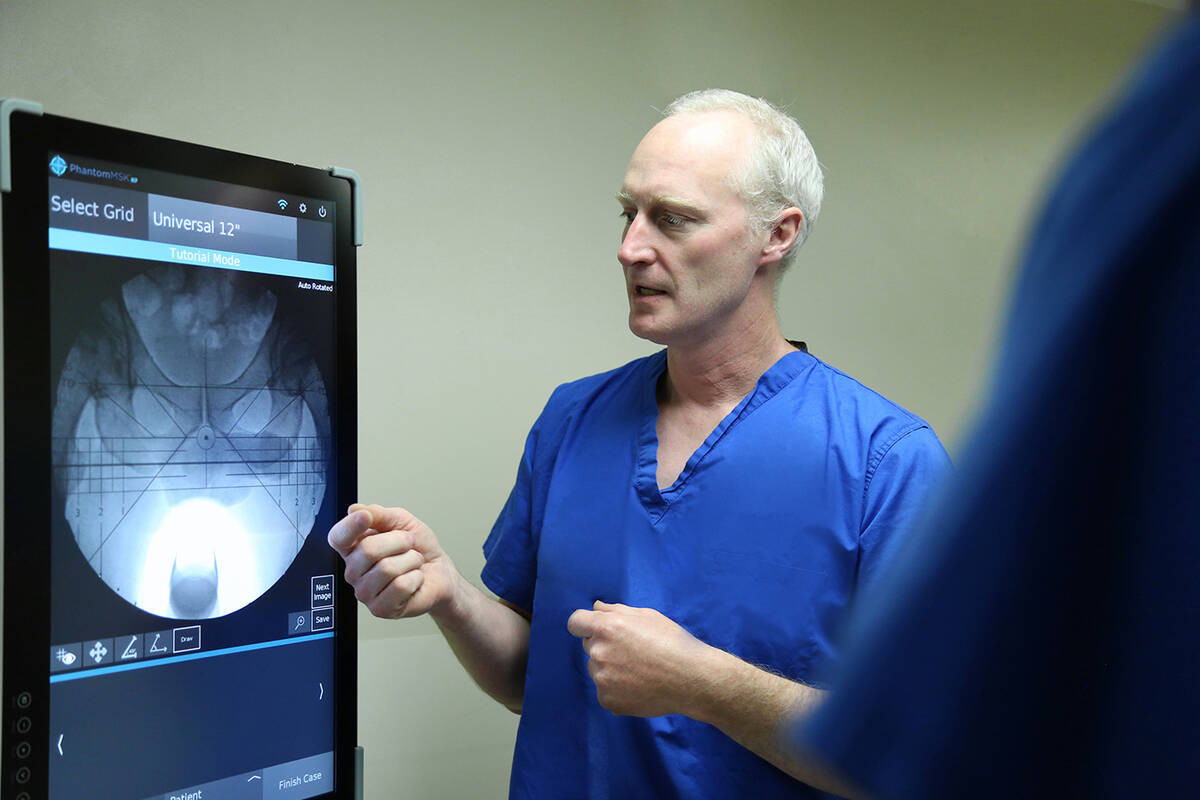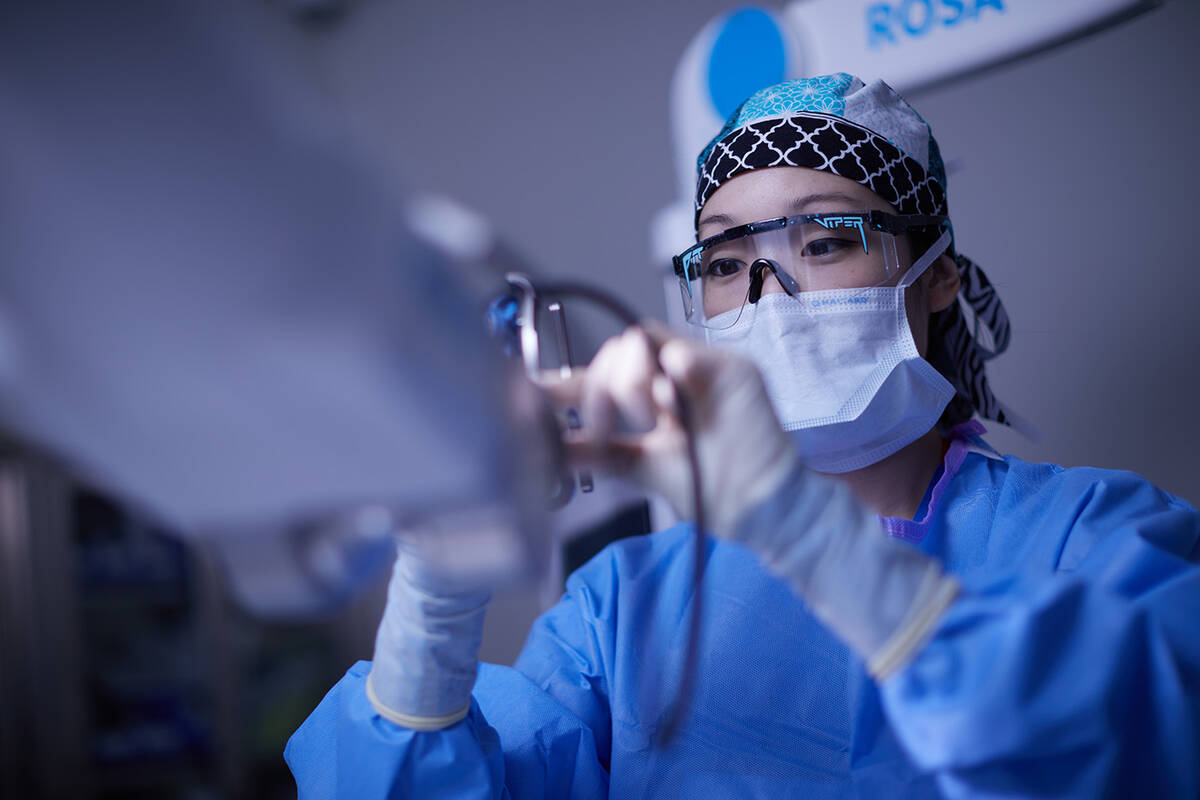 UMC has recruited a team of industry-leading surgeons to establish the UMC Orthopedic &Spine Institute in the heart of the Las Vegas Medical District. Introduced in late 2022 to provide community members with improved access to highly specialized orthopedic care, this new practice offers a comprehensive range of sub-specialties, including orthopedic trauma, joint replacements, adult and pediatric spine, orthopedic oncology, sports medicine and pediatric orthopedics.
The group performs surgeries at UMC and offers outpatient visits within a new clinic directly across the street from the hospital campus at 2231 W. Charleston Blvd.
"Our team at UMC recognized a need in our community, and we assembled this world-class team of 14 orthopedic surgeons to provide our neighbors with convenient access to life-changing surgeries and follow-up care," said UMC Chief Operating Officer Tony Marinello. "With a strong focus on research, innovation and training future generations of orthopedic surgeons, the UMC Orthopedic &Spine Institute will play a valuable role in the future of our local health care industry."
With leadership from two of Nevada's most well-known surgeons, Drs. Michael Daubs and Erik Kubiak, the UMC Orthopedic &Spine Institute is expected to serve 30,000 to 40,000 patients each year in the Las Vegas Medical District. Offering a robust team of specialized surgeons, the new practice now takes on many of the most complex and difficult cases that previously would have required referrals to out-of-state surgeons, Dr. Daubs said.
"Our goal is to become one of the top orthopedic surgery programs in the country," said Dr. Daubs, a UMC spine surgeon who also serves as the chairman of the Department of Orthopedics at the Kirk Kerkorian School of Medicine at UNLV. "With the introduction of this program, community members no longer need to go out of town to receive the high-quality orthopedic and spine care they deserve."
Dr. Kubiak, UMC's Chief of Orthopedic Surgery, primarily cares for trauma patients as an orthopedic surgeon, providing all phases of fracture care and joint reconstruction for many of the community's most critically injured patients. Dr. Kubiak said patients of the newly formed Orthopedic &Spine Institute benefit from the group's unparalleled level of collaboration and commitment to continued progress.
"We come together as a team and critically evaluate every single case to determine the best method of treatment," Dr. Kubiak said. "With a team of industry thought leaders participating in this peer review process, we are constantly evaluating and refining our processes to support the best possible outcomes for our patients."
Learn more about the UMC Orthopedic &Spine Institute by visiting www.umcsn.com/bone or calling 702-383-BONE (2663).