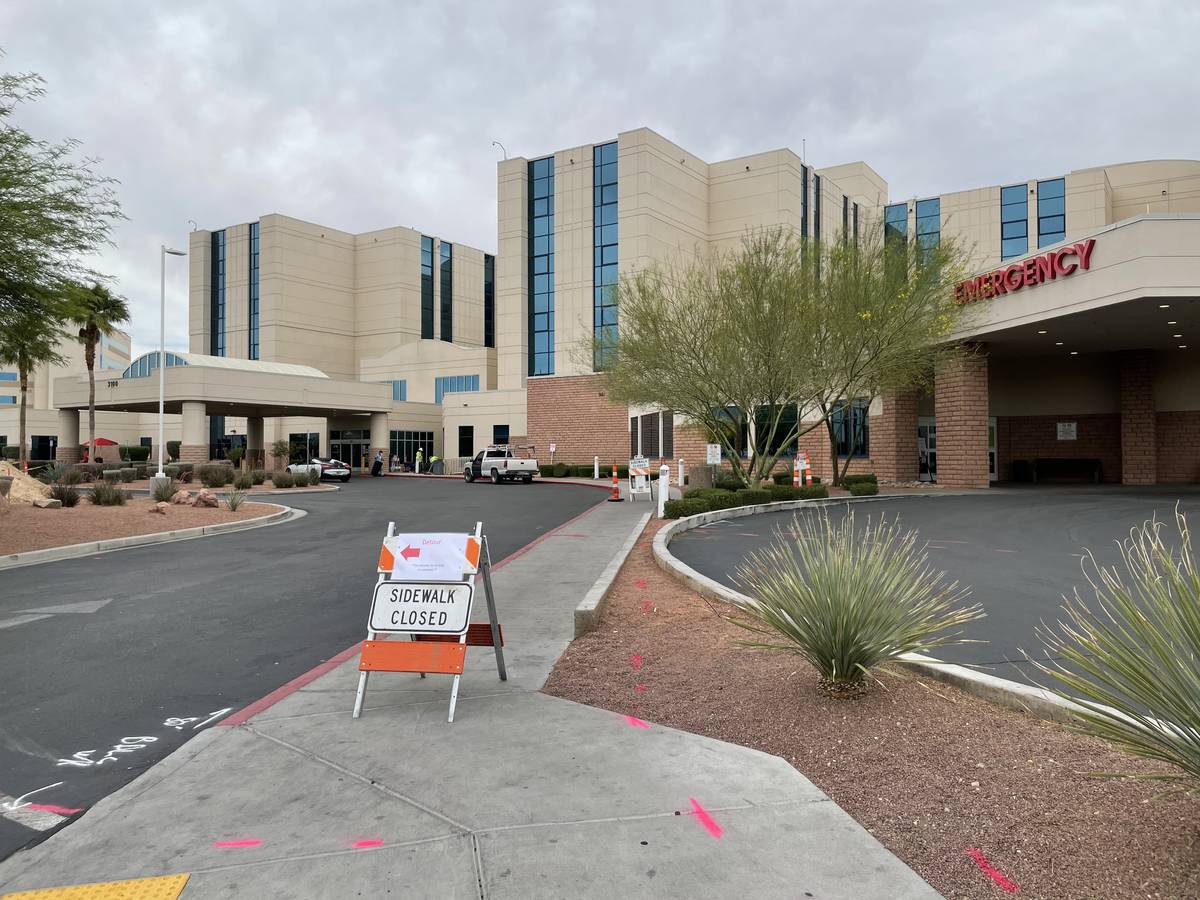 MountainView Hospital announces that construction is getting underway at the hospital for its $82 million multiphase expansion. The first phase will be the emergency room expansion, which will result in a change to ER patient drop-off beginning in June.
Beginning in June, ER drop-off will move closer to the main entrance. Signage will lead people to this temporary entrance while construction is ongoing.
Traffic to the front entrance of the hospital will change slightly, with three lanes of traffic: an ER lane for patient drop-off, hospital pick-up and valet. There will be no changes to the ambulance drive.
"Construction fencing will be up and that it may be a change for some of our patients and those in the community," said Julie Taylor, MountainView Hospital CEO. "We want to assure the public that the emergency room is still open and that we are ready to care for our patients."
MountainView announced its expansion in February, which includes an ER expansion and new patient tower.
The expansion will include a five-story patient tower and will have an additional ER space. A total of 64 patient beds will be added to the hospital's current 425 beds. As part of the ER expansion, 20 beds/bays will be added to the ER, bringing the total number of private ER treatment areas to 60. The expansion will add 65,600 square feet to the hospital.
Additionally, a five-story, 525-space parking garage is planned at the southeast corner, near the hospital's second medical office building, at 2880 N. Tenaya Way. Construction costs are estimated at $82 million.
"We want to assure the public that the ER is still open, despite construction," Taylor said. "We hope the addition of through lanes and valet also will help people access the hospital during this time."
About MountainView Hospital:
MountainView Hospital is a state-of-the-art, full-service medical facility located in the heart of northwest Las Vegas. With a dedicated and talented staff of employees and outstanding physicians, MountainView Hospital is recognized for high patient satisfaction and for providing quality and compassionate care to our community since 1996, including earning The Leapfrog Group's Grade A consecutively five times since fall 2018. MountainView features nationally recognized programs including a top cardiovascular and thoracic center and integrated cardiology clinic, and the renowned Las Vegas Institute for Robotic Surgery. The Sunrise Health Medical Education Consortium, based at MountainView, trains the next generation of physicians and surgeons for our community.
MountainView is a member of the respected Sunrise Health System consisting of Sunrise Hospital, Sunrise Children's Hospital, Southern Hills Hospital and several surgery, diagnostic imaging, urgent care center and hospital-based emergency rooms, offering a complete range of specialized and technologically advanced services.