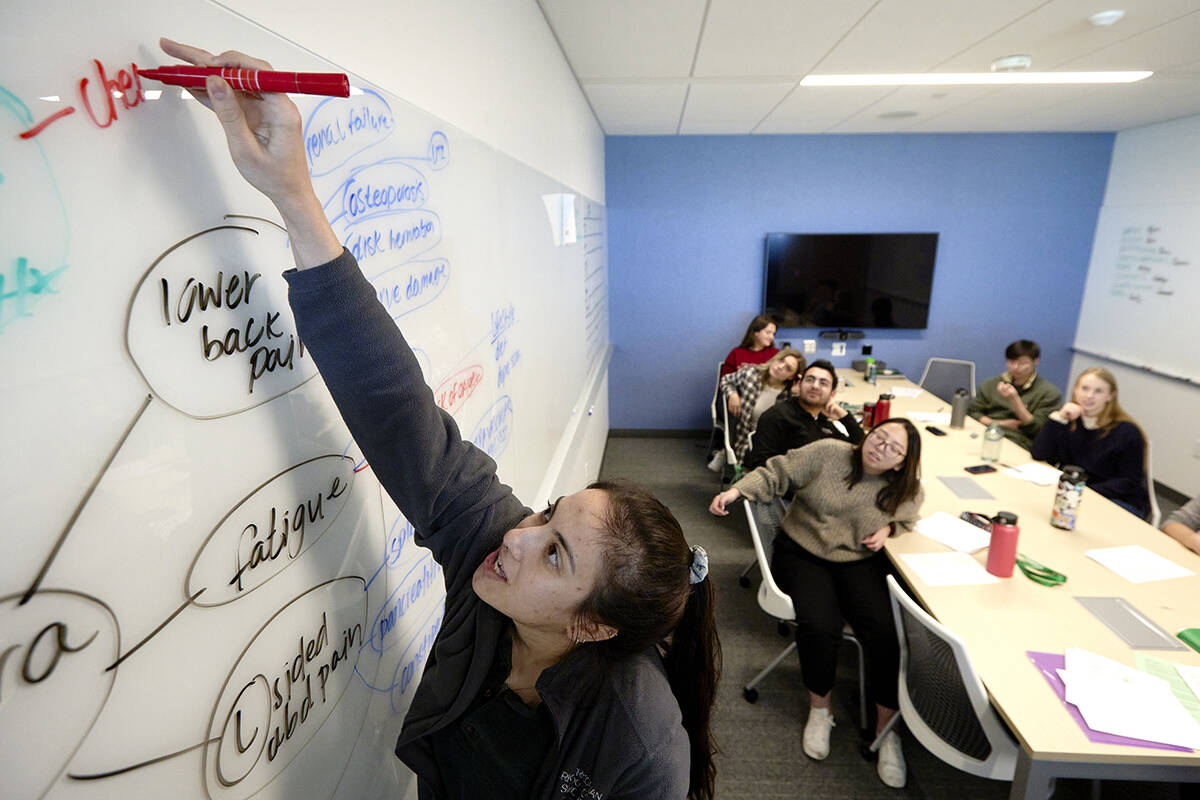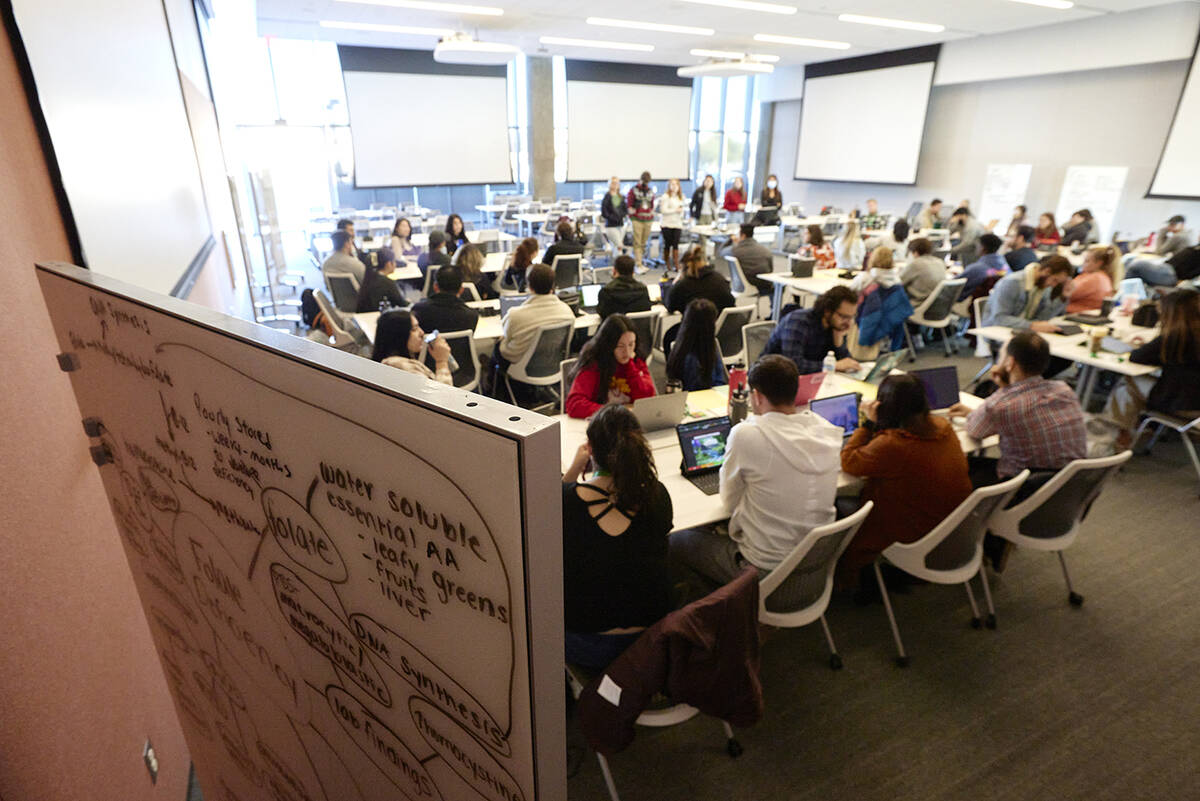 The Kirk Kerkorian School of Medicine at UNLV is headquartered inside a five-story, 135,000 square-foot building in the Las Vegas Medical District. The state-of-the-art facility is home to more than 246 medical students, 150 faculty physicians and more than 325 medical residents.
The first floor includes 15 exam rooms where students conduct practice exams on actor/patients. Down the hall, a multi-bed, hospital-like simulation suite allows students to work with mannequins that breathe, sweat and respond to medications. A different room houses a simulated operating suite. Both suites are equipped with microphones and cameras allowing faculty to monitor students from a control room. There are two virtual anatomy classrooms with large iPad-like monitors allowing students to examine all aspects of the human body. Across the hall, a prosection lab has space for eight human cadavers.
The second floor is dominated by a spacious lobby and the Dr. Barbara Atkinson Forum, a gathering place for public lectures, TED talks and community events. The ascending floors include a library, student lounge, locker room, gym and a variety of classrooms.
The medical school's fifth floor is wrapped in glass, making it easy for faculty to interact with students. Balconies on both sides of the building provide excellent views of Las Vegas.
The energy-efficient (certified LEED Silver) building was generously funded by the Nevada Health and Bioscience Corp. Hailed as one of the finest medical education buildings in the region, the school is already making use of the increased space, this year growing class size from 60 to 66 students, with plans to expand to 90 students per class by 2025.