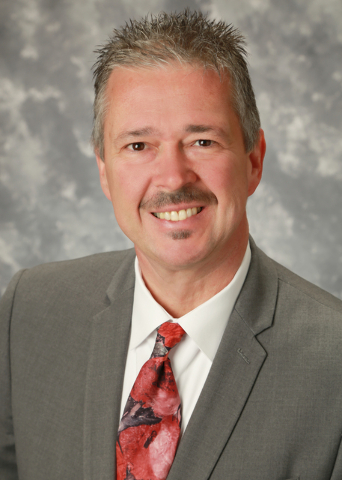 When our state is paying for Nevadans to live in other states to receive adequate care, when care for our seniors is in competition with education for our youth and when our elected officials are debating how to resolve these competing demands, citizens cannot afford to sit back and hope for the best.
Demands continue to grow for postacute health care (which includes skilled nursing and related care facilities) in our state. We must keep pace.
Until the end of May, the Nevada Health Care Association's most important work takes place in Carson City at the Legislature. We are tracking more than 160 legislative items during this fast-and-furious 120-day session.
The key issues concerning health care for the state's postacute facilities are appropriate Medicaid funding, improving health care quality and access, staffing and regulations.
With the state's financial troubles and with budget committees wrangling over revenue plans, it's impossible to predict where the final budget will land. However, I am optimistic that this Legislature won't kick the can down the road to avoid deciding how funding will be collected.
One problem is that the plans under evaluation won't be enough for much needed improvements in education and health care.
I am a taxpayer and I've come to realize that although painful, a tax increase is necessary to modernize our health care delivery system and improve education. This tax increase must not be so high that it inhibits the state's ability to attract new industry but must provide the required infrastructure our state needs for health care and education.
Now that we have entered the legislative session's second half, ideas start to come together as bills and pass from the Senate to the Assembly. I suspect that financial questions will be answered as the Economic Forum reports are released and reviewed.
But the changes and opportunities presented don't all begin and end with the Legislature. The Department of Health Care Finance and Policy has been awarded a Nevada State Innovation Model grant from the Centers for Medicare and Medicaid Services to bolster health care.
This grant aims to improve access to care, improve the health status of Nevadans, reform the health care delivery and payment system and contain health care costs. Our association is organizing all levels of postacute care providers to participate in the grant so our experience, both good and bad, inform the planning of our health care future.
Behavioral health care will also change this year. Beginning this April, skilled nursing facilities will be able to help with behavioral or mental health problems. This issue came into focus with the actions taken by Rawson-Neal Psychiatric Hospital in discharging patients to bus stations. Since then, Nevada has completed development for funding care for Nevadans with behavioral issues.
This provider class's work is just starting. Two rural and several urban skilled nursing facilities are developing programing in anticipation of future admissions. This new Medicaid rate will let providers educate and develop staff to improve the care available to Nevadans with behavioral issues.
Nevada is paying for more than 75 residents to live in a skilled nursing facility in other states because care has been unavailable here.
The Nevada Health Care Association has been changing and growing to meet our state's health care demands. We have grown significantly over the past year with our conversion to a divisional structure. Under this structure, we continue to represent skilled nursing facilities while also representing the Nevada Assisted Living Centers, the Nevada Speech Language Hearing Association and the Nevada Association of Licensed Practical Nurses.
We're working shoulder to shoulder with health care professionals statewide to improve health care quality for our community's most vulnerable citizens, and we look forward to accomplishing great things together.
We began the previous year with nearly all of the state's skilled nursing facilities as members, with facilities representing an additional 500-plus beds coming on line in 2015. Nevada Assisted Living Center member facilities offer 1,900 beds for Nevadans and we expect that number to grow to more than 4,000 beds this year.
Much of the change necessary in Nevada's health care system still depends on our legislators' actions. We must communicate the will of Nevada citizens during this session and in the November elections.
I encourage you to visit the Nevada Legislature website (www.leg.state.nv.us) and get involved by monitoring this issues and communicating with your legislators.
Daniel Mathis, a licensed nursing facility administrator, is president and CEO of the Nevada Health Care Association. He has served as regional vice president for large multi-state provider of skilled nursing services.