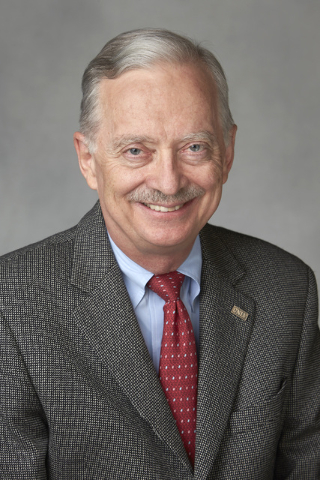 Southern Nevada business leaders are optimistic about the regional economy's prospects, a second-quarter report from UNLV's Center for Business and Economic Research suggests.
Local business leaders had a confidence index of 135.1 in the second-quarter report; a rating exceeding 100 is a strong indicator of a positive outlook. This number is also an increase of 3.4 percent above the first quarter's 130.7 index.
The local economy is outperforming the U.S. economy, said Stephen Miller, the center's director.
"The main reason being that we went deeper into the hopper after the Great Recession, so we had a much bigger hole to climb out of," he said. "The last couple of years we've been sort of accelerating our recovery."
The business community measured five outlook components for the local region through a survey: general economic conditions in Nevada, along with sales, profits, hiring and capital expenditures. The index values across these areas were 142.7, 146.2, 140.2, 125.4 and 121.0, respectively.
Nevada also led in the way local business leaders view the U.S. economy.
The share of local business leaders who expect an increase in the U.S. economy was 46.5 percent; 19.4 percent expect weakening. The local outlook is even better — 57.9 percent of local business leaders foresee an improved economy, 26.9 percent seeing no change and 15.2 percent expect the local economy to weaken.
Miller said Southern Nevada isn't quite back to its prerecession peak.
"We should pass through that on many variables that we launched this year in 2016," Miller said. "We're seeing population growth again, not like we saw before the Great Recession, but substantial growth in population and in employment."
More than 80 percent of Southern Nevada business leaders said they are still feeling the financial crisis' effects.
When surveyed on major problem areas for their ventures, business leaders listed unpredictable business conditions (48.1 percent) or slowing or lost sales (12.3 percent).
Thirty-nine percent of local business leaders reported that they expect to increase hiring, with 47.3 percent expecting no change and 13.7 percent expecting to cut staff.
However, professional and business services and the real estate and finance sectors had a slightly less positive outlook. Their indexes equaled 118.4 and 123.1, respectively.
Profits expectations were increasing in the second quarter with an index of 120.7 index in the first quarter, rising to 140.2 in the second quarter. More than 53 percent of respondents are expecting a rise in profits, with 33.7 percent seeing no change and 13.1 foreseeing this number declining.
Along with profits, 60.2 percent of respondents are foreseeing an increase in sales. The index rose from 135.6 to 146.2 in the second quarter, an increase of 7.8 percent.
The rise in sales expectations has also occurred over the last three quarters.
The professional and business services, as with profits, had a less optimistic outlook in sales projections. This sector's index average was 138.8.
Local housing data is also on an upswing, the report suggests. The number of housing permits pulled from Clark County increased by 9 percent in 2015 over 2014. And the sum of residential permits pulled in January and February this year increased by 56.7 percent over the same period in 2015.
More than 72 percent of respondents expect a continued rise in Clark County home prices in this year.The local index among business leaders had a 168.1 index, which is up from last quarter's 162.4.
Construction is also expected to increase. More than 73 percent of respondents are expecting an increase in construction activity.
Miller also sees increased activity with the planned Faraday Future manufacturing plant, Clark County School District's recent bond and, when it starts to take off, the Resorts World project on the Strip.