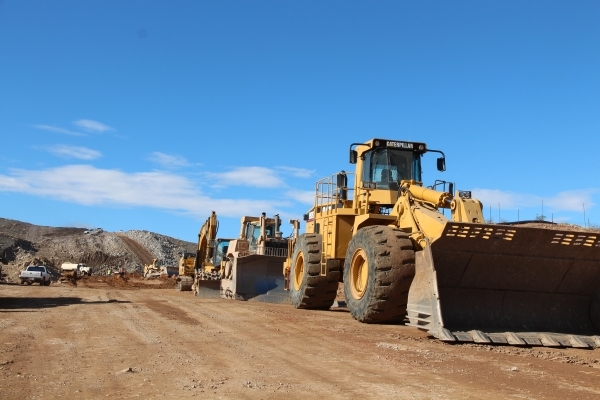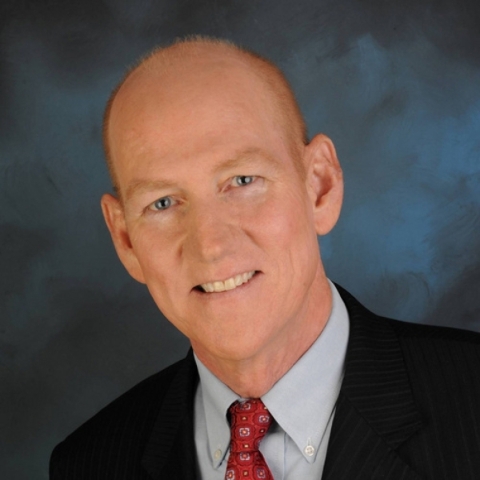 Federal dollars from the passage of a long-term highway spending bill may find their way to aiding major local projects around the valley along with bringing forth major boosts to infrastructure around the state, including I-11.
Fixing America's Surface Transportation Act gives funding directly to local authorities, offering them more power over where that money is used, according to U.S. Rep. Dina Titus, D-Las Vegas.
"I think sometimes when it goes to the state and then gets apportioned by the DOT, local considerations take second place," said Titus. "I didn't want to see that happen in Nevada. I wanted our local folks here in Southern Nevada to have a larger voice in the decision of how they use that money."
One of those local funding targets was the Regional Transportation Commission, which is on a quest to improve local infrastructure.
Through its Transportation Investment Business Plan, RTC is leading the charge on planned improvements in the Strip corridor and projects along Maryland Parkway, downtown and along Charleston Boulevard, which is adjacent to the possible site of UNLV's medical school.
The draft plan is also targeting a light rail system to improve transportation between McCarran International Airport, Las Vegas Boulevard and downtown Las Vegas. There were also plans to expand the monorail.
Some of the other proposals included several new pedestrian bridges on the Strip, wider sidewalks along with other road improvements. The TIBP draft plan was presented at the RTC meeting at the end of last month with a price tag that could reach up to $12 billion. That number doesn't include estimates for the possibility of a light-rail system.
Clark County Commissioner and Regional Transportation Commission of Southern Nevada Chairman Larry Brown emphasized that the plan was still in draft form.
"What we'll do now is put it out into the community — from the hotels to the citizens, to everybody — to react to it," Brown said.
The FAST Act was signed into law last month after several years of short extensions. The previous multi-year plan — four-year bill — expired in 2009.
The total federal package brings $305 billion for U.S. infrastructure.
Each state is apportioned a certain amount annually. Nevada is pegged to get $368 million in 2016, but that number will rise to $402 million by 2020 under the five-year funding bill. The state will be allocated around $1.9 billion in total. This is an increase of more than $170 million above previous bills.
Most of the funding comes from the gas tax, but the gas tax wasn't increased, said Titus.
"They kind of cobbled together some other sources to cover the funding for a five-year period," Titus added.
There is concern by some about the sustainability of transportation funding without long-term funding sources such as fuel indexing.
Funding is an important part of the process for local projects.
"This (FAST Act) gives us a five-year horizon where we can count on the federal portion of dollars being able to be mixed with the state dollars and the local dollars, to identify those funding sources, to identify them the priority projects—a critical piece of how we fund infrastructure," said Brown.
But the funding is only bringing forth part of the RTC's larger vision. TIBP is broken into three legs, said Brown. There's a 1 to 5-year plan followed by a 5 to 10-year improvements. The final leg of improvements goes from 10 to 20 years.
The future holds even more possibilities for this type of project coming together.
The FAST Act created a permanent advisory committee for the federal Department of Transportation on travel and tourism corridors and infrastructure, said Titus. The bill also makes it mandatory that when planning for future structure and infrastructure, travel and tourism must be a main component of that planning.
Committee members will be selected by the secretary of transportation over the next several months. Committee members will eventually consist of travel and tourism experts including major industry representatives and travel and tourism officials, along with others who can help inform and develop plans that assist travelers. The advisory committee will develop a report for the secretary and congressional committees.
Local agencies are also getting a larger voice. The Las Vegas Convention and Visitors Authority is now part of the consultation process at the state and local level with metropolitan planning organizations like the RTC.
The other emerging project is the extension of I-11.
The bill doesn't give the project specific funding, but it does designate the extension from Las Vegas to Reno, which is an important first step, said Titus.
The I-11 project from Phoenix to Las Vegas was previously marked high-priority status. This part of the route is also a priority for Titus.
"My priority and I think everybody's priority first needs to be from here to Phoenix because Las Vegas and Phoenix are the only two metropolitan areas that are not connected by an interstate highway, and that's where most of the commerce would be," said Titus. "It's fine to go beyond that, but that needs to be our first priority."
The funding will likely not be only federal.
According to Michawn Rich, spokeswoman for U.S. Sen. Dean Heller, the state will need to develop a way to fund the northern part of the project the same way it funded the southern portion.
Rich used an example of the Bypass project. With a total cost of $83 million under NDOT, $68 million was federal, and the other $15 million came from sources like the RTC and the state.
The same held true on RTC's phase two portion with $223 million out of the $235 million needed to finish the project coming from federal, and the other $12 million coming from state-level fuel indexing.
There are also other funding possibilities for I-11. The bill created a new Projects of National Assistance Grant Program with $4.5 billion in funding.
"This is a competitive program for major projects of high importance to a community, a region, or the country like I-11," said Rich. "The High Priority Corridor designation positions Nevada well to compete for those and many other programs."
The I-11 project and other could bring several jobs to the Las Vegas Valley and state of Nevada in general.
As projects move forward, jobs will also be created.
"Every bridge that is done, that I've been on, you can look at an individual bridge at 300 to 500 employees," said Assemblyman Crescent Hardy, R-Mesquite. "That's just the employees on the job to construct the bridge. That's even in the rural areas."
That number can increase substantially when projects take place in urban areas, Hardy added.
The repercussions of I-11 on Nevada's economy could be immense.
"I-11 north is estimated to be about $24 billion in economic benefits; create about 240,000 jobs over its time, and up to about $39 billion in potential travel benefit, let alone the economic benefits that it builds for the rural communities in the future that are adjacent to that freeway system," said Hardy.