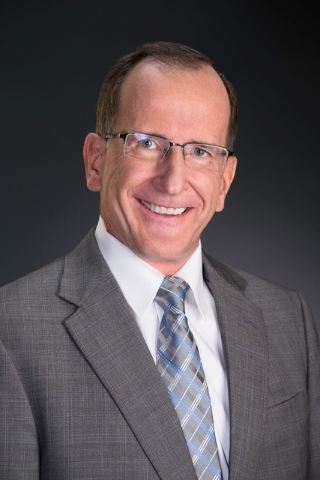 The first time I remember feeling fiercely patriotic and proud of my country was at my uncle's funeral. My mother's older brother, a World War II veteran, had been killed three days earlier in a construction accident, the day before Christmas. I was 9 years old.
All I really remember about the funeral was the graveside service. The local American Legion was there, played taps, and gave my uncle a 21-gun salute. I happened to be standing next to my father. I watched him as he came to attention during the ceremony.
My dad also was a World War II veteran. He was proud of his service.
Over the next 45 years, I attended a number of funerals for family members and friends who had served in the military. And over the years, the most poignant part of each service was the playing of taps, and the 21-gun salute.
Age caught up with my dad and he became bent and stooped as often happens with age. But whenever taps was played for a veteran of the armed forces, he never stood taller.
I always marveled that he was able to stand straight for the duration, no matter how uncomfortable it was. It was to him a gesture of love and respect, not just for the friend being honored, but for the country they served.
I often reflect on the patriotism that I grew up with and wonder what it might have been like to live somewhere else. I think of the privileges and opportunities that living in this country provide – the freedom, stability and security we often take for granted.
I am the first to admit that there are laws I don't agree with and political policies that make no sense to me. I admit that I am frustrated with the gridlock in Washington. I admit, I am disgusted by the lies and half-truths that seem standard in political campaigns. In spite of it all, there is no other country where I would rather live, raise my family or build a business.
America with all its flaws is a land of optimism. We Americans are resilient.
So in honor of the Fourth of July, here are some thoughts on doing business in this wonderful land of opportunity:
1. Most small businesses like mine employ American workers. Many of those small businesses were started on a shoestring and a prayer. Many are the source of some of the greatest conveniences and tools we use today. In most cases, these businesses stand as a testament to the American dream, where anyone with determination and the willingness to work hard can succeed.
2. This country also offers advantages to help and resources to increase our ability to succeed. For instance, the U.S. Small Business Administration offers a variety of grants, loans and bonds, giving businesses the capital they need to grow and prosper. Chambers of commerce, as another example, provide advocacy for small business, networking opportunities and numerous other resources.
3. In Nevada, we are especially fortunate. The Nevada Small Business Resource Center at the University of Nevada, Las Vegas is a statewide resource for business assistance, providing an array of services, expertise, and training in areas including the launching, growth and development of a business. For more information, visit www.nevadasbdc.org.
My dad lived to be 94. Not long before he passed away, he was telling me about how wonderful his life had been but that he was ready for his next adventure. Then, he took a handful of vitamins and supplements. I laughed and ask him if he was ready to go why he was taking all those pills?
"Well," he answered, "I might as well be healthy until I do."
I could see that even in the face of death, that great American optimism and resilience stood strong with my father. So on that note, let's take advantage of the great country we live in and the resources it provides. Happy Fourth of July.
Chris Wilcox is the taxation and transition partner and co-founder of JW Advisors, a Las Vegas-based consulting firm specializing in business financial consulting, litigation support and forensic accounting, assurance and tax services. Reach him at 702-304-0405.