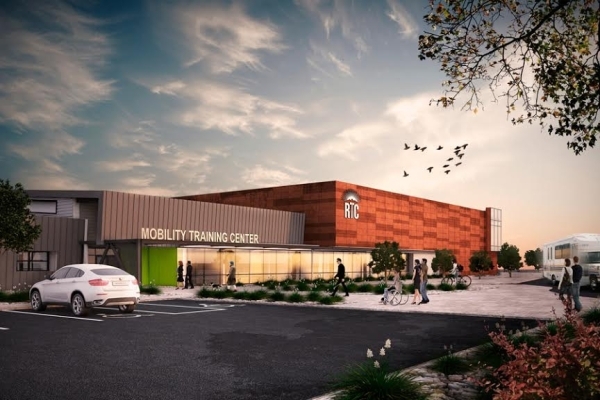 Nevada Rebel Oil has sold its 40 retail locations to Anabi Oil of Upland, Calif.
No transaction details were announced and neither Rebel Oil nor Anabi Oil would comment on the purchase.
The Convenience Store News printed a letter from Rebel Oil to its retail card customers, which read, "After 50 years of service, Rebel Oil Co. has recently decided to sell our retail locations to a reputable California-based company Anabi Oil Corp. Rebel will continue to own and operate our wholesale division with oil, lubes and transport bulk deliveries."
The Convenience Store News said that among the locations sold are ones Las Vegas, Henderson, Beatty, Boulder City, Pahrump, Searchlight and Tonopah.
Anabi Oil is a Shell-branded fuel distributor in California and owns and operates more than 220 locations while delivering fuel to an additional 120. The company sells and delivers gasoline and diesel fuel from Los Angeles to the San Francisco Bay area. Anabi Oil also has locations in Alaska.
RTC Opens Mobility Training Center
The Regional Transportation Commission of Southern Nevada celebrated the grand opening of its new Mobility Training Center — a resource for paratransit certification along with free public transit training programs and Americans with Disabilities Act Paratransit certification.
The 14,700-square-foot facility was designed to increase mobility in the community, especially with senior residents and persons with disabilities. RTC envisions the center will offer Southern Nevada residents the confidence needed to travel independently to jobs, medical appointments and other activities.
RTC officials can teach riders one-on-one or in a group setting how to use public transit in a contained environment that simulates an outdoor setting. The training area will have two working buses, paved roads, sidewalks, different types of surfaces and ADA-compliant ramps.
The center will also be home to Angela's House — Nevada's only blindness skills training facility. The 1,200-square-foot apartment is a working home and is fully equipped. Learning skills in a realistic setting can make it easier to transfer those skills to the real world.
The $6.7-million facility is located at 5165 W. Sunset Road in Las Vegas at the corner of Sunset and Hauck Street, just west of Decatur Boulevard.
Gensler handled the design work; general contractor was Sletten Construction of NV, Inc. Funding included $5.4 million from the Federal Transit Administration and $1.3 million in local funds.
Aria adds in-room technology
The Aria has teamed up with Crave Interactive to bring its guests convenient ways to connect with dining and hotel services along with other media entertainment.
With the swipe of a finger, guests can connect with in-room dining services, spa service requests and find news in multiple languages on an in-room tablet provided through Crave.
"From its inception, Aria has been committed to providing both a luxurious and technologically advanced experience," said Shannon McCallum, executive director of hotel operations at the resort. "We continually seek out ways to improve the guest experience and improve our offerings as trends and technology change. These new tablets are a testament to that pledge."
Guests can also control their environment by being able to change the temperature, setting a wake-up call or changing the channel. There is also a feature that lets groups stay up to date on their itineraries and offers multimedia messaging with video and graphics.
Gareth Hughes, CEO and founder of Crave Interactive said, "This installation is the industry's largest and together, Crave and Aria are setting new standards in world-class guest service. We are extremely proud to be part of a project that raises the bar for the world's most technologically advanced hotel."
Aria's Crave tablets will be offered in all 4,004 guestrooms, with more customized services for deluxe rooms, tower suites and sky suites' guests. The installation is set to roll out in multiple phases.
Future updates will bring retail ordering, M Life status and tier credit updates, customized messaging, tablet skins and graphics, social media and more.
Palazzo adds radio show
The Palazzo Broadcast Studio inside Lagasse's Stadium has kicked off a show — Game Night with Matt Perrault — through a partnership with Yahoo Sports Radio. The show will broadcast weekdays from 7 to 10 p.m.
"Our partnership with Yahoo Sports Radio allows us to reach sports fans in markets all over the United States and is just one more thing that makes Lagasse's Stadium the premiere destination for sports fans while they are in Las Vegas," said Matthew Kenagy, executive director of partnerships and strategic alliances at The Venetian and Palazzo.
Perrault will interact with guests and sports fans through social media, answering questions throughout the show. Perrault will also invite guests and sports fans into the dining room for quick chats.
"Matt Perrault is a rising star, and Lagasse's Stadium is an outstanding venue. This step advances and strengthens our great partnership with The Venetian and the Palazzo," said David Gow, CEO of Yahoo Sports Radio.
Lagasse's Stadium also recently launched a partnership with HearTV, which allows guests to listen to shows from the Palazzo Broadcast Studio, or any game the guest desires through a smartphone app.
The show will be broadcast online at yahoosports.com or on AM 670 for local listeners
Visitors of the stadium will find a sportsbook along with a sports bar that offers food by celebrity chef Emeril Lagasse.