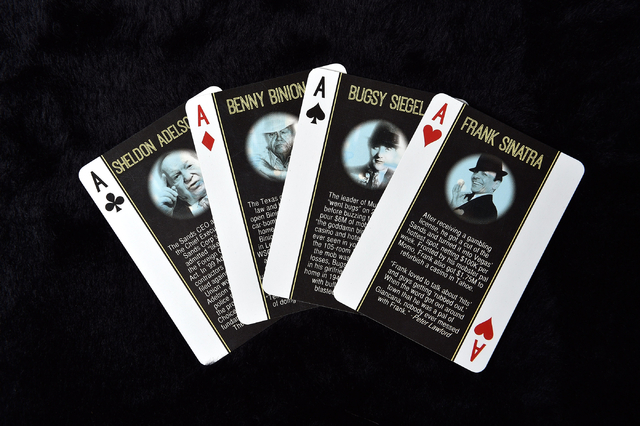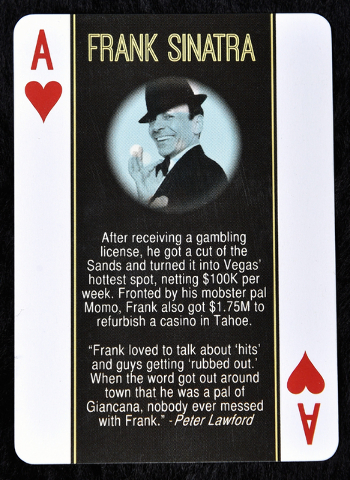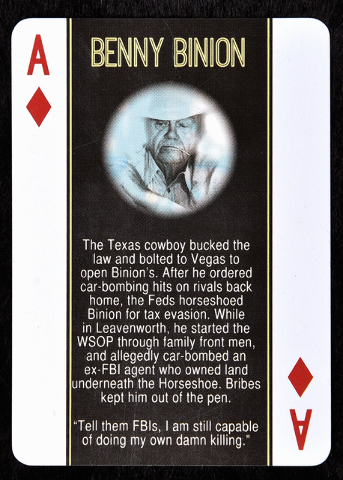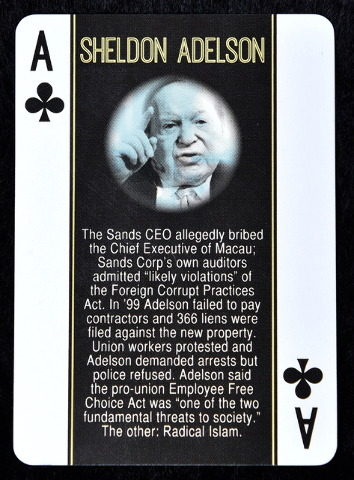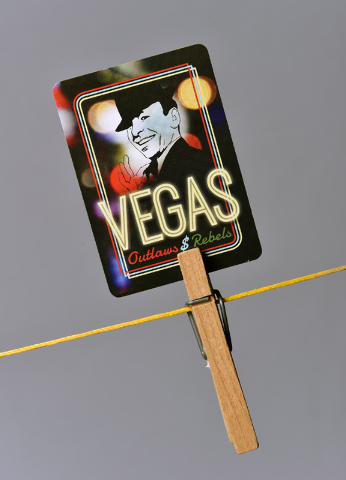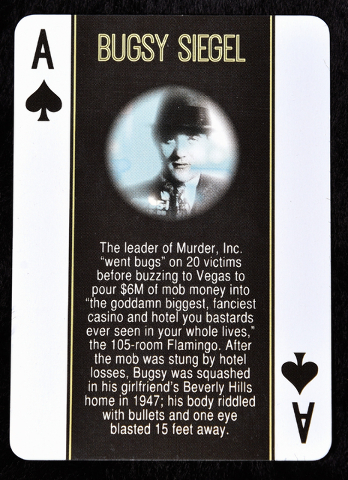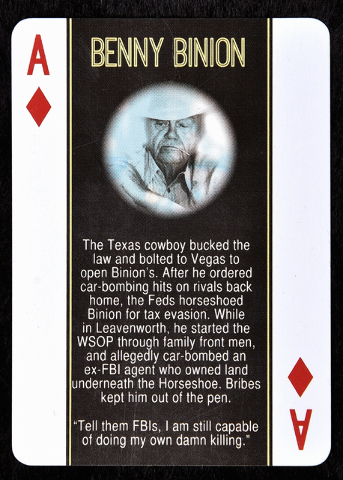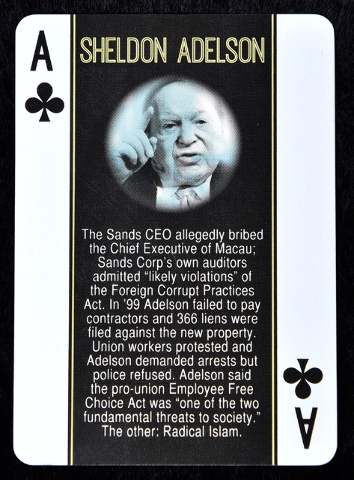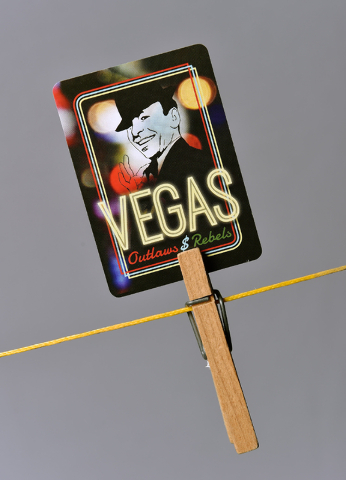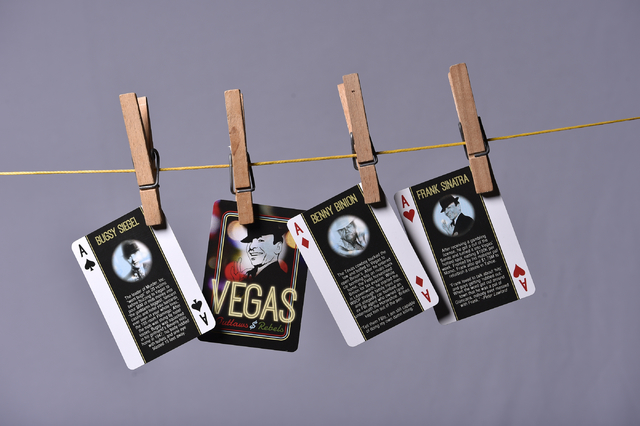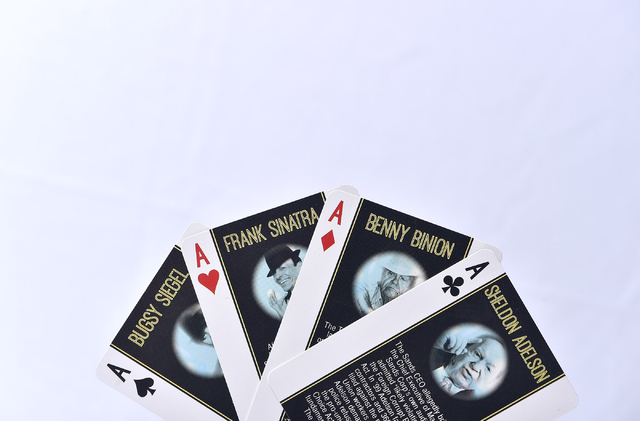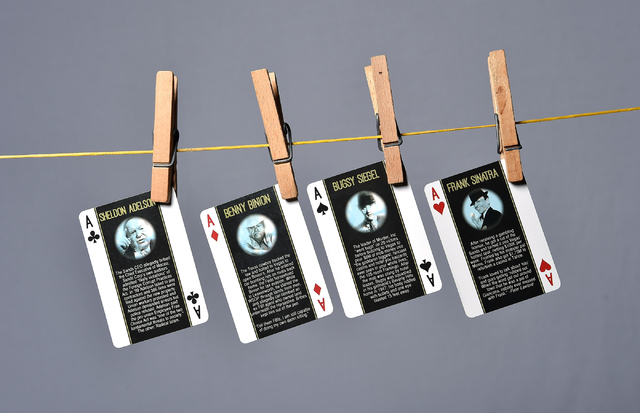 With the number of self-employed Americans expected to rise to more than 60 million by 2020, finance social network WalletHub conducted an in-depth analysis of 2015's Best Cities to Start a Business.
In Nevada, Reno ranked No. 35, with Las Vegas trailing behind at No. 78, just below the midpoint in the 150 cities surveyed. Henderson finished at No. 94 with North Las Vegas not far behind at No. 102.
The best cities to start a business are Shreveport, La.; Tulsa, Okla.; Springfield, Mo.; Chattanooga, Tenn., and Jackson, Miss. Worst ranked cities were Newark, N.J.; Jersey City, N.J.; Garden Grove, Calif.; Yonkers, N.Y.; and Fremont, Calif.
WalletHub used 13 key metrics, such as the number of small businesses per capita, financing accessibility and the educational attainment of the local workforce to establish its list.
For the full report, visit: http://wallethub.com/edu/best-cities-to-start-a-business/2281/.
A deck of Vegas history
A new deck of playing cards that highlights the colorful characters of Las Vegas' dubious history has just been released.
With 52 cards depicting 52 of Las Vegas notorious "outlaws and rebels," the playing card deck features mobsters, politicians and pop icons of the past and present including Bugsy Siegel, Floyd Mayweather Jr, Harry Reid, Britney Spears, Benny Binion and more.
Both humorous and informative, each card bares a visual depiction of a culprit along with a brief story of at least one of their infamous acts or crimes. Frank Cullotta, a notorious Las Vegas mobster and hit man who later entered the FBI Witness Protection Program, is the king of spades.
Another "outlaw" who made the deck is former Las Vegas Mayor Oscar Goodman, who is the 10 of hearts. His card highlights his career representing mobsters and his propensity for gin and showgirls.
The collectible deck of cards is available online at www.vegasoutlawcards.com and at select retailers including Gamblers General Store, 800 S. Main St.
"We love them … they are very well done," Gamblers General Store Manager Wendy Rock said in a statement. "They are a must have for a store like this."
Press 7 if you're happy
New research revealed that less than a third of people in America's West are satisfied with the way businesses handle their phone calls.
A countrywide study of 2,234 consumers, which was conducted by audio branding specialist PH Media Group, discovered just 31 percent of respondents are pleased with companies' phone manner.
This compares to the U.S. average of 32 percent and means people in the West are the least satisfied in the nation. The Northeast and South are the happiest, each with a satisfaction rate of 33 percent, closely followed by the Midwest at 32 percent.
"Poor call handling is a common complaint for American consumers but this research suggests businesses are still not doing enough to improve standards and delight customers," Mark Williamson, PH Media Group sales and marketing director, said in a statement. "There is perhaps a tendency among companies to focus their attention and budgets on visual marketing and Internet presence but the telephone remains a crucial aspect of branding, marketing and sales."
The study found that women are more unhappy than men. Only 31 percent are happy with the way their calls are handled, compared with 34 percent of men.
Older people were found to be particularly dissatisfied, with only 28 percent of 45- to 64-year-olds claiming to be happy with how their calls are handled, compared with 37 percent of 18- to 34-year-olds.
"Businesses seem to have lost touch with older customers, which should provide cause for concern given this generation are less inclined to seek information online than their younger counterparts," Williamson added.