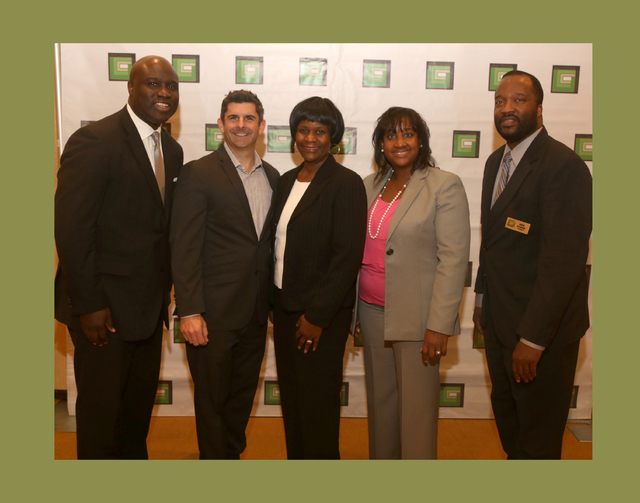 The Urban Chamber of Commerce honored 11 at its annual Women in Business &Politics awards luncheon at the Gold Coast Hotel &Casino on March 27.
President Ken Evans said honorees are nominated for the awards, and the event seeks to reach a cross section of women business owners, entrepreneurs and elected officials.
"We want to recognize what they do, celebrate their success and have them serve as role models for other chamber members," he said.
Women Business Advocates honorees included Kathy Carrico, who has been with the College of Business Administration at the University of Nevada, Reno, since 1991 and currently serves as the state training director for the Nevada Small Business Development Center within the college, as well as Lorraine Murphy, a volunteer at Las Vegas-based SCORE, a nationwide nonprofit association dedicated to educating entrepreneurs.
Honorees for Women in Business were Amy Shaw, an airport concession disadvantaged business enterprise liaison at McCarran International Airport and principal at Kaizen Consulting, LLC; Anika Howard, principal consultant at AHA Management &Consulting, Inc.; Denette Braud, CEO of Funnel Cake Café; Lorraine Marshall, owner at Irenic Consulting Group; Rachel Anderson, professor of law at the University of Nevada, Las Vegas, William S. Boyd School of Law, and Wendy Welch, owner of ConnectWelch Management Consulting.
Women in Politics honorees included Clark County Commissioner Susan Brager, City of Henderson Councilwoman Debra March and Sandra D. Morgan, city attorney for the City of North Las Vegas.