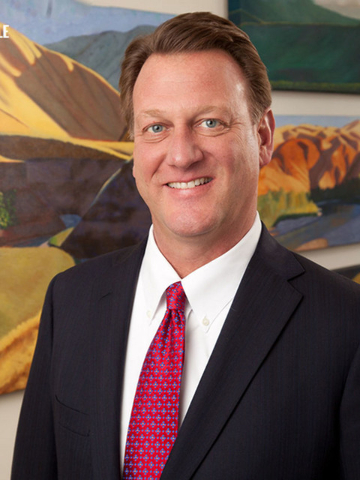 Roger Thomas, head of design for Wynn Hotels and Resorts, decided to take marketing into his own hands for his website, which features his line of furniture, jewelry, textiles and home décor.
The digital marketing push began last September when Thomas joined various social media platforms and gained thousands of followers. Thomas' website — www.TheRogerThomasCollection.com. — features his personal blog and allows users to browse every item in his collection as well as purchase products.
"The interior design field has just begun to deal with the impact of smartphones, social media and ubiquitous photography," Thomas said in a statement. "I'm excited about the way these tools are going to reshape routes to market in the next few years."
Thomas' decision to use the Internet to push his collection himself shows how marketing is changing. In the past, designers typically let their licensing partners do the marketing and distributions.
"With digital media, discovery is moving off the showroom floor and away from the trade show," Thomas said in a statement. "Now I can share and exchange ideas directly with influencers and tastemakers around the world and around the clock."
Thomas decided to create his own collection when his designs at Wynn's resorts in Las Vegas and Macau gained popularity.
Aviation Summit returning
The 20th annual International Aviation Forecast Summit will bring together aviation executives from across the globe when the conference returns to Las Vegas from Aug. 30 – Sept. 1.
Aviation research, forecast and consulting firm, Boyd Group International, experienced a record-setting summit last year, attracting more than 600 airline and airport executives.
"We are delighted to bring the Summit again to Las Vegas," said Michael Boyd, president of the Colorado-based aviation consulting firm. "This event is focused on futurist planning and innovative thinking. That certainly is also a description for Las Vegas, which makes it the perfect venue for this event."
The 2015 Boyd Group International Aviation Forecast Summit will focus on issues impacting the aviation industry such as traffic forecasts, global airline fleet demand, and trends in the aviation industry.
The Las Vegas Convention and Visitors Authority (LVCVA) and Las Vegas McCarran International Airport are co-hosting the event.
"We are excited to welcome this important aviation event back for what we know will be another successful year," Rossi Ralenkotter, president/CEO of the Las Vegas Convention and Visitors Authority, said in a statement. "Travel to Las Vegas continues to grow, particularly internationally, and Las Vegas remains the perfect setting to discuss the future of the industry while also showcasing the many reasons why Las Vegas means business."
A new highlight this year will be the China-U.S. Aviation Opportunities Symposium, a pre-summit event that will center on industry opportunities as trade and traffic continues to increase between the two nations.
"China is now the largest single economy in the world, and we believe Las Vegas is the perfect venue for an event to explore new aviation opportunities it represents," Boyd said in a statement.
For more information or to register for the 20th Annual International Aviation Forecast Summit, visit http://www.aviationforecastsummit.com.
A Chick-fil-A sighting?
Rumors surrounding the possibility of Chick-fil-A coming to Las Vegas are yet again swirling around the valley.
Commercial real estate brokers mentioned the fast food fried chicken chain is checking out sites during a presentation at the NAIOP Southern Nevada Chapter's Jan. 15 event, "Commercial Market Recovery: Are We There Yet?"
Rumors began last October about Chick-fil-A possibly opening in Downtown Summerlin, however, they were quickly dismissed.
Kim Hardcastle, partner at Los Angeles-based communications firm, Jackson Spalding, said, "We are always evaluating potential new locations in the hopes of serving existing and new customers great food with remarkable service."
Hardcastle also repeated her October statement: "We would very much like to serve the communities of Las Vegas and while we are actively seeking the first few sites in Nevada, we have no locations to confirm just yet."
Maybe Chick-fil-A is closer to opening its first location in the Silver State. Fans of the amusing 'Eat mor chikin' ads are hoping.