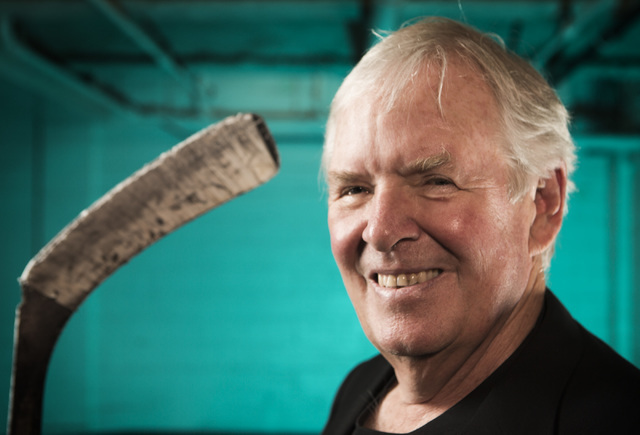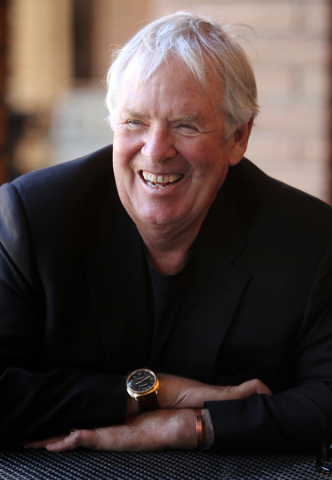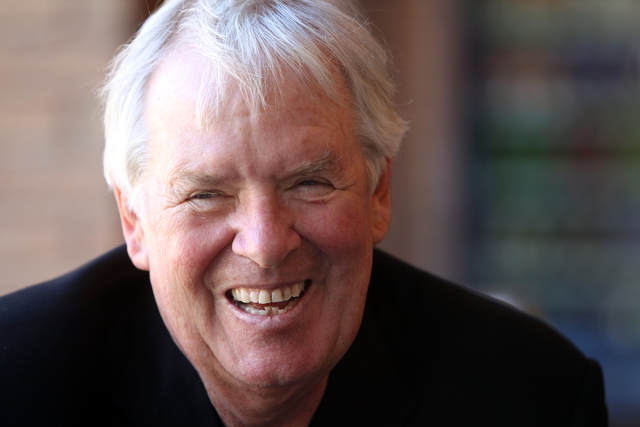 We stand on the precipice of a brave new world — Las Vegas as a pro sports town.
It wasn't that long ago, it seemed unthinkable. The specter of gambling undercutting the integrity of any sport was the overriding concern.
How quickly times change.
While legal sports gambling may be uniquely Nevada, sports betting in offshore shops is as near as the closest computer. If an athlete can be enticed to throw a game, it's not a function of the proximity to the sports book. Why not at least embrace the place that actually is geared up to regulate sports betting?
This week's expected announcement of the Las Vegas NHL team owes a debt of gratitude to NBA commissioner Adam Silver, who was the first to step forward and say sports betting was more opportunity than threat. And, of course, it couldn't happen without the NHL owners who embraced that opportunity or at least Bill Foley's check for the $500 million entry fee.
Foley deserves congratulations for staying the course and showing he was willing to be a good teammate by enduring the gag order. Somewhere in town, there's likely a dentist coping with the damage from grinding teeth and bitten lips.
For many towns, the arrival of a sports team is a game changer on so many levels. Here, maybe not so much.
Summerlin can absorb 25 young millionaires, many driving high-end sports cars. It's just business as usual.
Restaurants and clubs are well accustomed to hosting sports stars. Most likely, we'll see a stratification of star-gazing. The local hockey stars, whose daily exploits will be dissected by local media, will become too well known. The players from other sports visiting town will likely move up a notch.
Mostly, we'll have a new entertainment option in a town that's already the Entertainment Capital of the World.
The sum here is we are uniquely positioned to assimilate a pro hockey team.
The real question becomes how long before the new smell fades? It's one that Foley, a detail guy, has considered. We are, after all, a town that loves the new and abhors losers.
One remedy, of course, is winning and that's what Foley says he'll do.
During the Stanley Cup playoffs this year, repeated reference was made that this championship is "the toughest to win in all of sports." The claim rests on the length of the NHL playoffs and the record of 'hot' teams and goaltenders beating better teams.
That's a two-edged sword for the new Las Vegas team. The redesigned expansion draft rules promise a stronger team than previous expansion products. It also serves as a reminder of how quickly hopes and dreams can go up in smoke.
I've watched teams come (San Jose) and go (Hartford). The good times are a delight but the bad times are awful.
When the puck finally drops in October 2017, both Bill Foley and Las Vegas will finally have what they wanted. What happens next is up to execution and patience.
Let the good times roll.
Health care thriving
This week's edition contains the summer edition of the Southern Nevada Business of Medicine. It's worth a read.
This is an exciting time in health care, both here and across the nation.
Personalized medicine is opening new doors and changing our understanding of our options in battling some diseases. UNLV is right in the thick of the research.
New medical facilities are going up across the valley. Las Vegas is starting to spread its wings as a destination for medical tourism. After all, we have the ace in the hole. If one person is going to be down a few days after a procedure, where would the significant other like to be?
From personalized medicine to plastic surgery, joint replacements to specialized cancer care, we have specialists who are world class. Air travel here is already in place. Someday soon, linking McCarran and health care will be a profit formula, rather than a punchline.
The bottom line here is clear: It's a great time to be in Las Vegas. Opportunities abound for entertainment, health care and of course commerce.