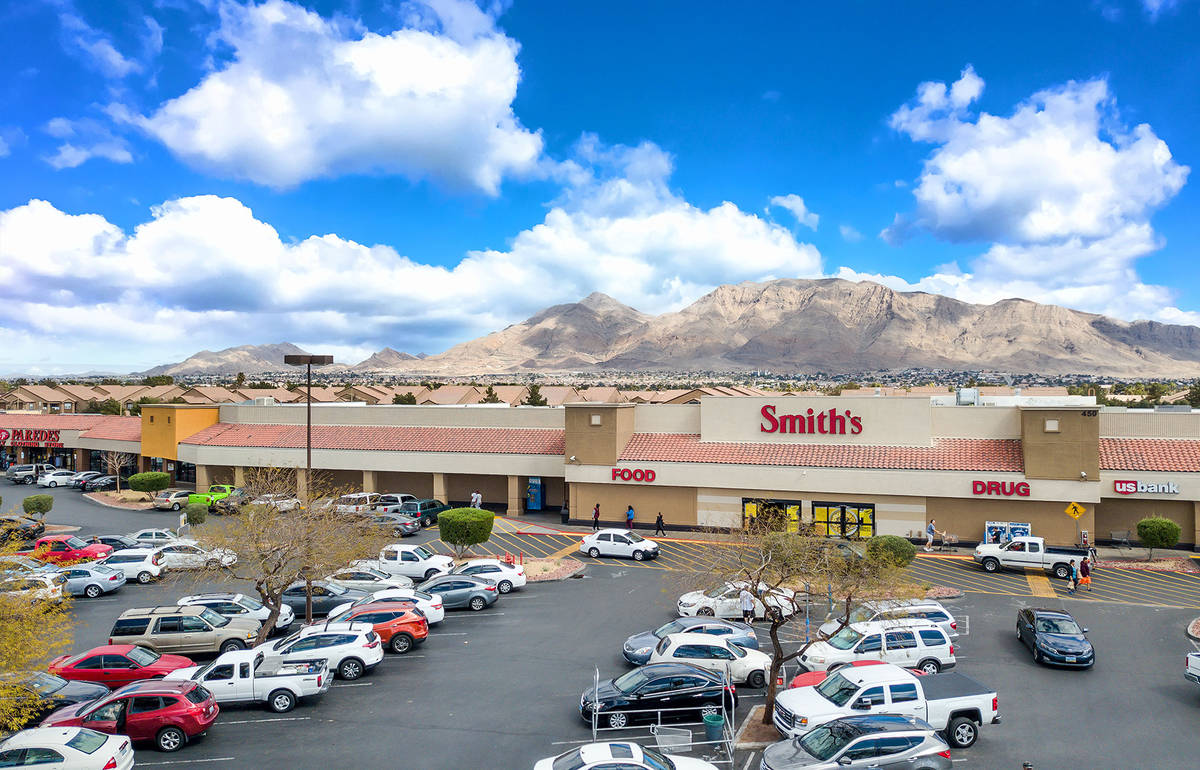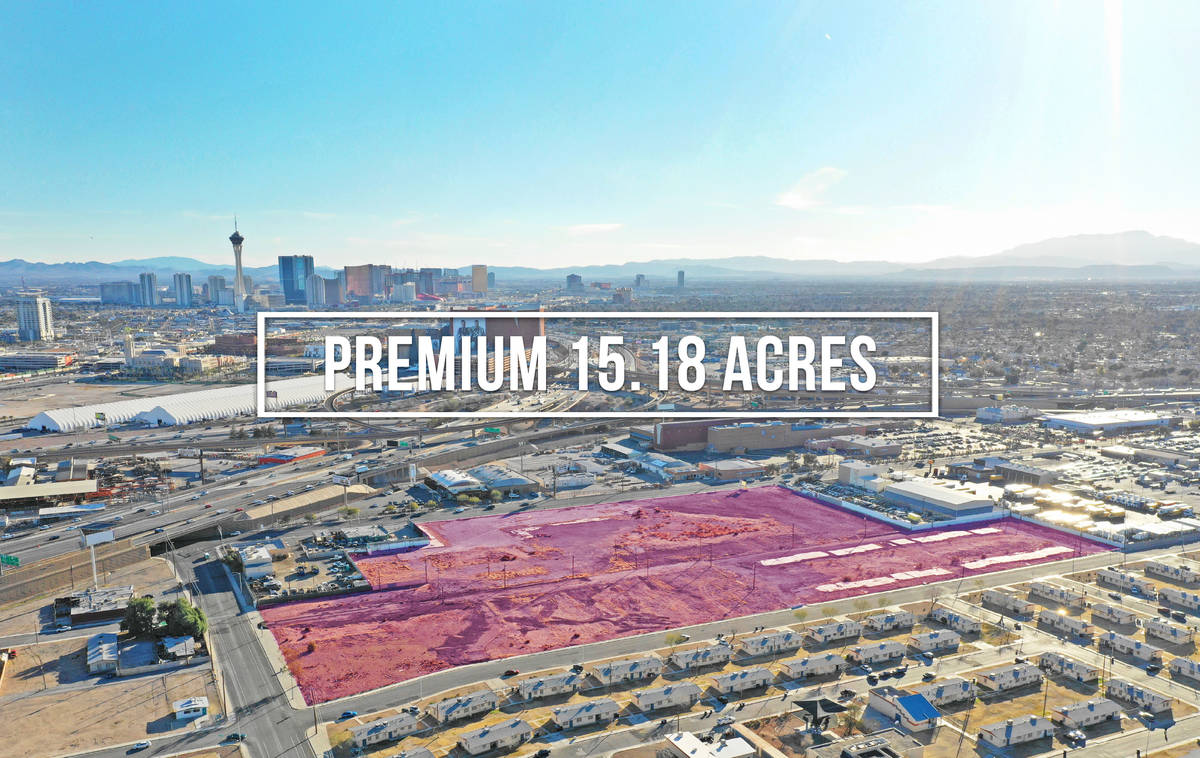 PANATTONI COMPLETES WORK ON NORTH 15 LOGISTICS CENTER
Panattoni Development has announced it has completed work on a 550,601-square-foot industrial development on a 30-acre parcel at the intersection of Interstate 15 and Speedway Boulevard in North Las Vegas, called North 15 Logistics.
The project included two buildings with up to a 36-foot clear height, ESFR sprinkler system, R-30 roof batt insulation and concrete truck courts.
Work is now complete on tenant improvements and 373,363 square feet is now occupied by Ruby Has. Ruby Has offers third-party logistics using cutting-edge technology and integration. Six warehouse locations across the U.S. and Canada allow for faster shipping and a reduction in freight costs.
The project is owned by a comingled fund managed by Clarion Partners with Panattoni Development serving as the project developer. The contractor was Alston Construction and the architect was HPA Architecture.
CBRE REPRESENTS SELLER IN THE SALE OF SHOPPING CENTER
CBRE Senior Vice President Preston Fetrow has announced that he and the National Retail Partners-West (NRP-West) have completed the sale of Sunrise Marketplace, a 191,345-square-foot wholly owned, neighborhood shopping center. At the time of sale, the property was 99 percent leased to a synergistic tenant lineup consisting of a high-performing Smith's Food & Drug Store, Chase, Dotty's, Applebee's Neighborhood Grill + Bar, Wingstop, Verizon and strong credit medical tenants including, Southwest Medical (United Healthcare) and Southern Nevada Health District.
Fetrow, represented the seller, Phillips Edison & Co., a Cincinnati-based, internally managed real estate investment trust and one of the nation's largest owners and operators of grocery-anchored shopping centers. The buyer, represented by a cooperating broker, was a Los Angeles-based private investment firm that purchased Sunrise Marketplace to complete a 1031 exchange.
Built in 1988 and remodeled in 2006, Sunrise Marketplace is situated on two parcels, totaling 15.11 acres of real property at the southeast corner of northeast Nellis Boulevard and Steward Avenue.
"The sale of Sunrise Marketplace demonstrates continued strong investor interest for durable retail assets with necessity- and service-based tenancy," Fetrow said. "The 1031 exchange capital remains active, and CBRE expects private capital investors will dominate retail acquisitions in the next 12 to 24 months, taking advantage of historically wide cap rates to U.S. 10-Year Treasury Yields and exceptional leveraged cash-on-cash returns not available in alternative investments. Necessity retail is here to stay."
COMPLETED SALES TRANSACTIONS
• Kevin Higgins, SIOR, Garrett Toft, SIOR, of CBRE Inc. represented the seller in the sale of a portfolio of three industrial buildings totaling 263,557 square feet at 4545 Cameron St., 3955 W. Mesa Vista Ave. & 3950 W. Diablo Drive to SCG Global Holdings for $44,525,185.
• Devin Lee, CCIM; Robin Willett; Jerad Roberts; and Jason Dittenber of Northcap Commercial have announced the recent sale of 11.33 acres of land (formerly the site of the Moulin Rouge Casino) for $5,377,268 ($474,604/acre). This sale consisted of $3.1 million in cash to the seller and assumption of various city liens. The 11.33 acres of land is at 840 & 920 W. Bonanza Road and 901 & 1001 McWilliams Avenue. This transaction closed on Dec. 4. Northcap Commercial represented the seller, Resource Transition Consultants LLC, on this sale.
• Sean Zaher of CBRE Inc. represented the seller and buyer in the sale/purchase of a 6,889-square-foot industrial building at 3365 Birtcher Drive to SY Investors LLC for $1,149,000 .
COMPLETED LEASE TRANSACTIONS
• Amazon.com Services LLC leased 649,136 square feet of industrial space in Prologis I-15 Speedway Logistics Center II at 6401, 6501 & 6601 E. Howdy Wells Ave. Garrett Toft, SIOR, of CBRE represented the landlord.
• Silver State Baking Co., LLC leased 11,543 square feet of industrial space in Spencer Airport Center at 1856 Pama Lane. Jake Higgins of CBRE represented the landlord.
• National Stone LLC leased 5,320 square feet of industrial space in Harmon Warehouse Center at 4325 S. Valley View Blvd. Sean Zaher of CBRE represented the landlord.