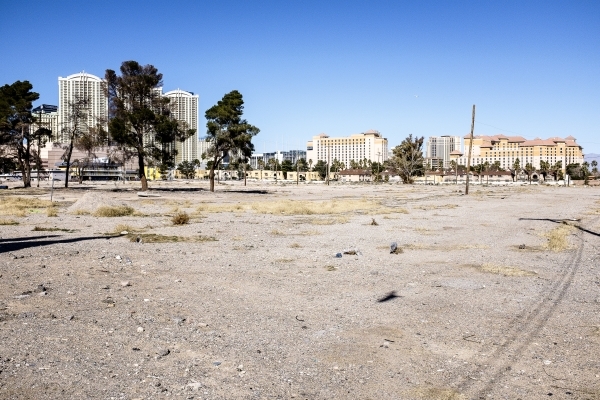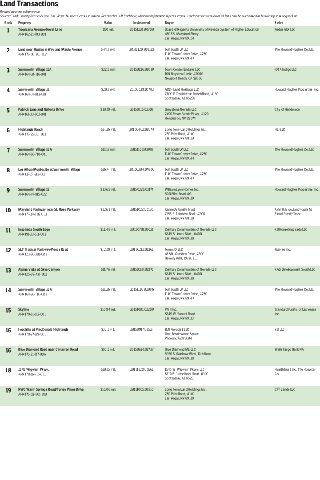 Though the largest single land deal in 2015 was executed by the University of Nevada, Las Vegas, in the $50 million purchase of 42 acres for a potential on-campus stadium, the majority of large Las Vegas Valley land deals were for residential land.
Toll Brothers was the most active buyer of $10 million plus tracts, with four deals on our list, all of them for land in the Summerlin master-planned community, for a total of $90 million.
Century Communities of Nevada made two purchases totaling $24.24 million and Greystone Nevada, William Lyon Homes, and Pulte Homes each made one deal of $10 million or more.
Applied Analysis principal Brian Gordon sees this trend continuing in 2016, with home builders trying to acquire available land before prices rise further beyond the $400,000 per acre they've already reached. He said this pricing has started to affect the margins of home builders, and consequently their ability and willingness to build more affordable homes. That could drive low-income households and first-time homebuyers out of the market.
Meanwhile, a number of smaller residential land deals in the northwest and to some extend the southwest parts of the Valley are being made to make up for the shortage. Still, "there doesn't seem to be a release valve as of yet for that potential pressure," [on land availability], he said, and residential land will be in short supply unless the Bureau of Land Management offers substantial parcels at auction sometime in the near future.
So, Gordon said, the availability and pricing of residential land may be inching toward the shortages that the Valley experienced during the early 2000s in the run-up to the recession.
Gordon expects retail to follow residential development the way it traditionally has, but does not yet see a shortage of space in that category, with developers seemingly holding back at the moment.
Availability of suitable land is also a problem for the industrial sector. "Vacancy rates have plummeted in the last two years as there have been relatively few large spaces available," said Gordon. "Large developable properties for industrial uses are becoming more difficult to identify and acquire, although there are some along the 215 Beltway."
Gordon said there is no immediate need for office development, since that market is still soft throughout the Valley with plenty of available space.