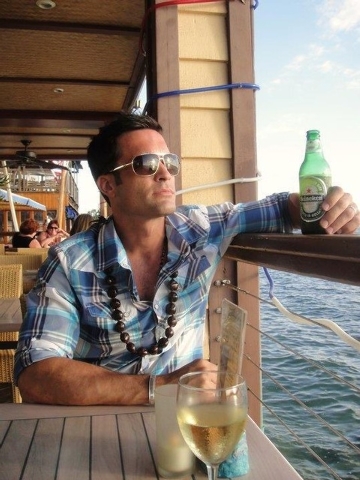 ▶ Company: Colliers International
▶ What do you REALLY do? Generally, I help my clients navigate through an ever changing commercial marketplace. I've had to adapt to accommodate the challenging demands of this industry, coordinating leases and sales for numerous high-profile commercial properties and investors.
▶ What's the best part of your job: The collaborative environment of Colliers affords me the ability to interact daily with the top minds in my field. With the work hard/play hard mentality of the brokers in my firm, each day in the office is exciting, fast-paced and most of the time has the feel of a fraternity.
▶ What accomplishment in the past year are you most proud of: 2014 was my best year, as it relates to deals, at Colliers. It was a thrill to see my "Best Year Ever" photo on the Jumbotron at Levi's Stadium in Santa Clara (Calif.) during our 2015 kickoff party.
▶ Where's the best place to network: As they say, "Deals get done on the golf course."
▶ Facebook or LinkedIn: Facebook.
▶ Favorite off-work activity: Working out and spending time with my wife and daughter.
▶ What's your favorite professional association, community or charitable involvement: Las Vegas Outreach and St. Rose Dominican Health Foundation.
▶ What do you drive: Black Mercedes E 550.
▶ Beer or wine: Beer (preferably Stone India pale ale).
▶ What do you want to be doing in 2025: I'd like to be operating in an executive capacity in real estate or development, heading my own charitable foundation and spending a significant amount of time traveling with my family.
▶ What's the best advice you've received: The best time to relax is when you don't have time for it
▶ How do you define success: Being known as an ethical business professional, a dedicated (and fun) husband and father and someone who is heavily involved in the betterment of his community working with charitable organizations.