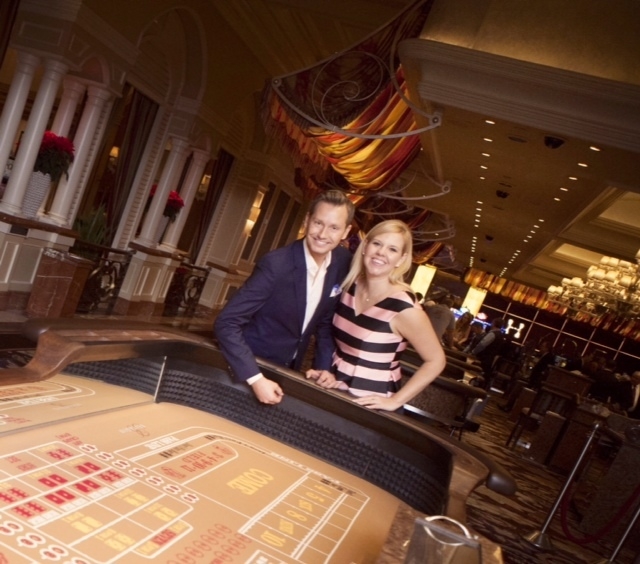 ▶ Company: Greenberg Traurig LLP
▶ What do you REALLY do? I represent clients in the commercial and consumer finance litigation spaces to determine efficient and cost effective solutions to address their legal issues.
▶ What's the best part of your job: I love meeting with people — new and existing clients.
▶ What accomplishment in the past year are you most proud of: My lateral move to Greenberg Traurig early last year. I am proud to be a shareholder in a top-tier, international law firm.
▶ Where's the best place to network: Conferences.
▶ Facebook or LinkedIn: Both. LinkedIn for my professional life, and Facebook for close friends and family.
▶ Favorite off-work activity: Spending time with my fiancée, whether it's playing tennis, traveling, or enjoying new restaurants and shows.
▶ What's your favorite professional association, community or charitable involvement: I sit on the board of Substance Free Nevada, which is a nonprofit organization that strives to increase awareness of the devastating effects of substance abuse, provides educational programs and information to the public, and assists families and individuals that suffer from substance abuse.
▶ What do you drive: A silver Mercedes SLK 320.
▶ Beer or wine: Champagne!
▶ What do you want to be doing in 2025: I want to be the "go-to" litigator in town and a business rainmaker; I also want to serve my community through nonprofit involvement and philanthropy.
▶ What's the best advice you've received: 1)Don't live to work, work to live — my father, Jeff Bundick; 2) Work like there is someone working 24 hours a day to take it all away from you — Mark Cuban
▶ How do you define success: I want to bring continued value to my clients, my firm, my colleagues and the profession For my personal success, I hope that my future wife and I are very happy, that we are able to see more of the world, and that we (and our friends and loved ones) are healthy and blessed.