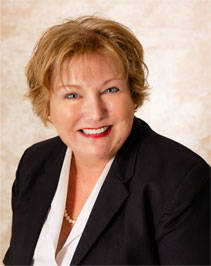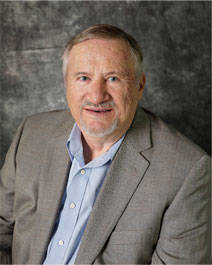 Nine Elms, which has four employees, saw its annual revenue go from $40,000 in 2015 to $250,000 in 2016. It was founded in 2014 by veteran accounting, finance, operations and business development specialists Donald and Liese Peterson.
The company helps offshore companies in the European and South Pacific markets gain access to U.S. buyers with less risk, no fixed capital investments and accelerated revenue streams. The company touts lowering the barrier to North American buyers by offering its innovative product called First Office that provides foreign innovators scalable solutions.
"Our vision is to leapfrog over foreign chambers of commerce and domestic chambers of commerce to provide those interested in exporting to the U.S. with a faster way to find and communicate with their clients," CEO Liese Peterson said. "Our team seeks uncontested market spaces for our clients and then, after designing plans together, we execute for them on their behalf. "
Peterson said it's the company's vision to increase our standard of living in Nevada and the Southwest by introducing a broad range of industrial, technological and manufacturing clients who would otherwise be too small to capitalize on today's market opportunities.
"Our team was designed by Americans who tried to develop markets abroad and found the whole experience frustrating, full of bureaucracy and lacking in local market savvy," Peterson said. "We found as we created our own company that for small businesses trying to enter the U.S. market, the task is similarly daunting. It's not just the vast ocean of regulations. It's knowing where the customers are, understanding how and why they buy, and having Americans there to help you get started without investing thousands."
Peterson said the Nine Elms teams are marketing and administrative experts in business development who act as "temps" for branded and private labels selling on the client's behalf.
"We establish and execute marketing plans, but we go a step farther and actually sell for the client, getting vital revenue streams started before brick-and-mortar are required," Peterson said.
The team has worked in several countries and speaks several languages and understands the outsider's mindset when approaching the U.S., and do everything from establishing an LLC for them in Nevada, to crafting their email blasts, to representing them at trade shows.
"Our global cultural understanding and our experience reduce costly mistakes, and since clients can buy in small portions, nearly any company can start. Moreover, we do it without long-term contracts," Peterson said. "Stop when you like and start again when you like. In essence, we want our clients to be able to buy a complete bundle of resources which understands their product and industry intimately and can sell and market it in affordable bundles. That's what First Office is."