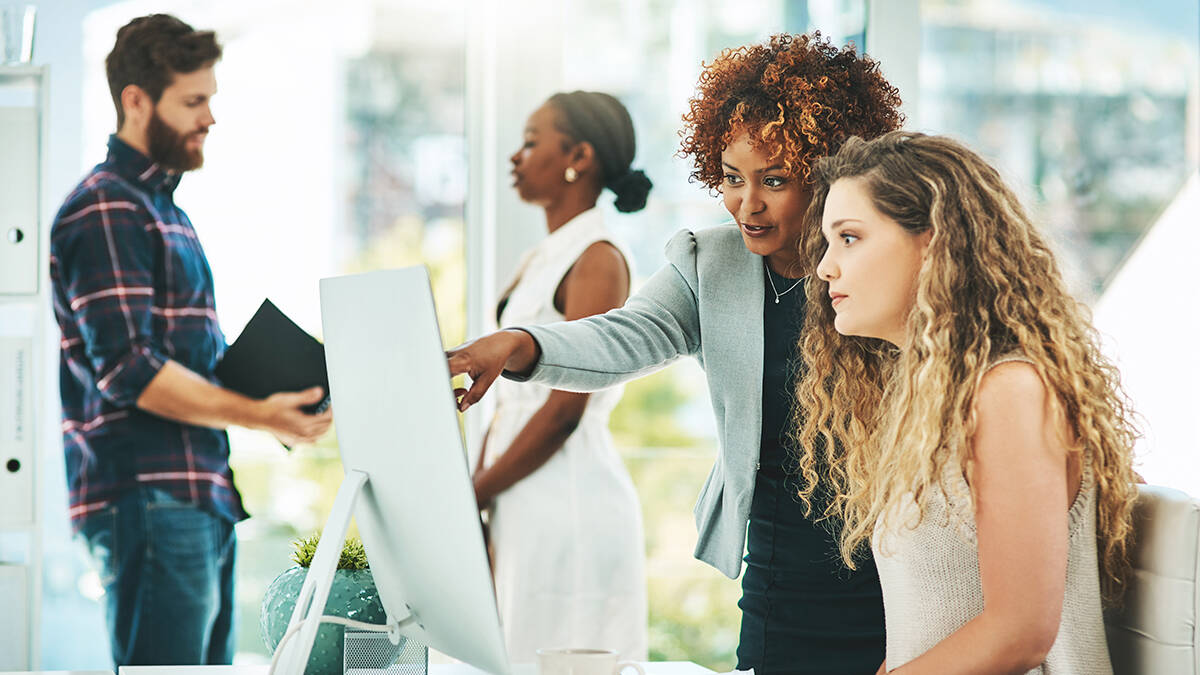 Today's employers and small business owners are facing difficult decisions as they navigate how to maintain operational and financial stability during these uncertain times. Many are looking for ways to cut expenses,while avoiding layoffs and supporting their employees.
When finances are tight, employers may look to scale back on employee benefits. But well-designed benefits offerings — especially those that include ancillary insurance such as dental, vision, life and disability coverage — may bring many advantages that contribute to bottom-line success. In addition to supporting your employees' overall health and well-being, ancillary benefits may help you avoid costly expenses related to employee turnover, and even positively impact overall productivity.
Let's take a closer look at five ways ancillary benefits can help the bottom line for your small business.
1. Nurture employee engagement and productivity
Employee engagement is more than just a "nice to have." Studies show employees with high well-being are more engaged and resilient. These employees are 81 percent less likely to seek out a new employer in the next year, 41 percent less likely to miss work due to health problems and 36 percent more likely to recover fully after illness, injury or hardship. Offering ancillary insurance is one way that leaders can nurture their employees' physical and financial health and help to support their company's profitability.
2. Avoid costly health problems with preventive care
If a lack of dental or vision insurance prevents your employees from seeking regular exams, it could have a negative effect on your bottom line. In fact, billions of dollars are lost each year in worker productivity due to oral or vision health issues. Dental and vision benefits promote preventive care through routine exams, which may help uncover oral or vision problems and even other serious health problems. And when chronic conditions are detected early, it can lead to lower health care costs and increased employee productivity.
3. Support employee financial security
When your employees experience financial stress, it may have a far-reaching impact on your business, including increased employee absences, lost productivity and higher health care costs, according to a 2016 article in Benefits magazine. By providing important peace-of-mind coverage, group life and disability insurance, may help alleviate stress when an unexpected event like illness, injury or death disrupts an employee's financial security.
4. Promote cost savings for your company and your employees
Offering ancillary benefits doesn't have to be expensive. Many employers choose to offer these benefits on a voluntary basis, where the employer determines their contribution, if any. Because some types of voluntary insurance can be paid for with pretax dollars, a possible reduction in payroll taxes may help offset any administrative or other costs associated with offering these programs.
And the advantages are not just for employers. Ancillary benefits are typically offered at group rates that are much lower than what most employees would pay for an individual policy. In addition to lower cost, employees also consider choice and the convenience of paying pretax and through payroll deductions as strong advantages of voluntary benefits.
5. Attract new employees and encourage employee retention
Employee retention should be a top priority for any employer. From recruitment to lost productivity and training, employee turnover may be a high and often underestimated cost for small businesses. Offering a competitive benefits package is an effective way to attract new employees and keep your current employees loyal. In fact, 78 percent of employees are more likely to stay with their employer because of their benefits program.
As an organizational leader, it can be difficult to choose between decisions that are good for business and those that are good for your people. But when it comes to employee benefits, it doesn't have to be one or the other. Today's employees, especially younger generations, want holistic support for their overall health and well-being. Employers can help meet these needs by offering ancillary benefits that address both physical and financial health. And when your employees are healthy, engaged and productive, it can have a positive impact on your bottom line, too.
Visit RenaissanceGroupBenefits.com to find out more and get free resources.
Underwritten by Renaissance Life & Health Insurance Company of America, Indianapolis, Indiana, and in New York by Renaissance Life & Health Insurance Company of New York, Binghamton, New York. Both companies may be reached at PO Box 1596, Indianapolis, Indiana 46206. Products may not be available in all states and jurisdictions.
John Feeney is the vice president of group sales and market development for Renaissance Life & Health Insurance Company of America.