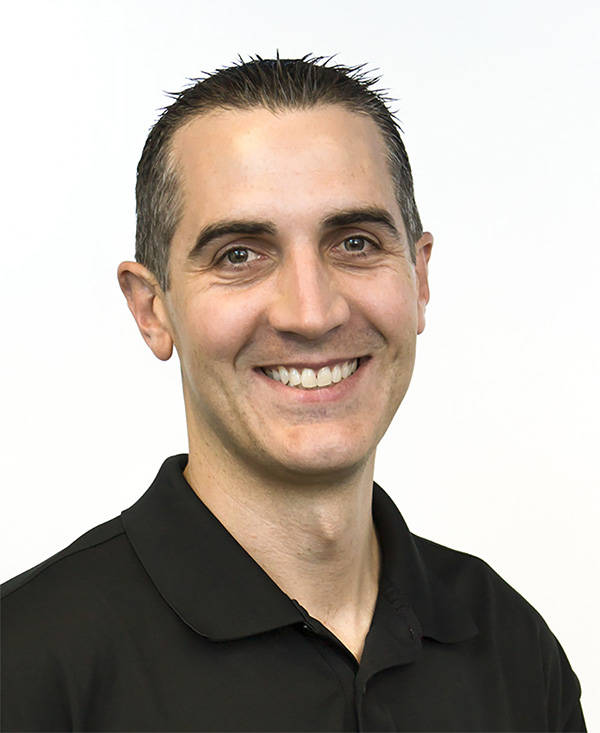 What do the most effective business leaders do differently?
Ben Johnson decided to find out. As a supervisor at the U.S. Probation Office, he is attached to a task force that includes Homeland Security, the Las Vegas Metropolitan Police Department and the FBI. While enrolled in a two-year leadership program, he looked for another leader to observe in action, hoping to gain insights he could apply to his own command.
"I didn't want to go observe another government agency where they did essentially the same types of things we do. I wanted something totally outside the box," Johnson said. Since his job involves computer forensics, he reached out to a Las Vegas-based IT company, Intelligent Technical Solutions, hoping they would let him observe.
We agreed. Over one week, Johnson shadowed me and took notes on what he was observing. Johnson sat in on meetings, discussed leadership tactics in depth, and left with six keys to successful leadership that can transform any organization.
1. Communicate your vision and goals to your entire team
Leading your company to success begins with sharing your goals and your vision, but simply telling your management team isn't enough. You need to communicate those goals to everybody in your organization.
When every team member knows what success looks like, they can see the part they play in achieving that success. Being transparent with your staff by setting specific goals for each unit is a great way for a manager to be proactive and efficient with a team.
As most people can imagine, being in IT, we normally don't get a lot of explanation in law enforcement. I try to be more transparent in the information that I can share, so there's a purpose my employees are working toward.
2. Lead according to personality
Each team is made up of individuals with different strengths and unique skill sets. That's why, when it comes to leading individuals, there is no one-size-fits-all solution.
"In my role, I'm supervising five agents, and those are five distinctly different personalities," Johnson said.
In addressing the challenges of managing a diverse team, he studied how I managed a staff of more than 50 people.
Understanding that your team members are diverse in their needs and work styles is crucial. Knowing your team members on a business and personal level will allow you to fully understand their personality and skills that allow them to be successful. With a brand-new employee, you might have different expectations compared to someone who's been there for a while; the expectations might be higher. Each person is different, making it important to know that effective approaches are only based off the individual's strengths and weaknesses with which you are dealing.
3. Make your meetings twice as effective
Meetings are the most wasteful parts of the workday for 59 percent of workers, according to a survey by AtTask.
"You have a meeting scheduled for an hour, and it wraps up three hours later, and then you wonder where the day went," Johnson said. Keeping meetings concise and purposeful creates a work environment for employees to perform more efficiently.
How can you transform every meeting from a waste of time into an efficiency tool?
■ Make a point of starting every meeting on time
■ Follow a written agenda
■ End the meeting at the scheduled time (or earlier)
■ If an issue isn't addressed during the meeting, set a time and place to revisit it
4. Lead team members one-on-one
In many companies, team members only meet face-to-face with management when there's a problem.
"I'll go for a month without seeing my boss. Our attitude is: If you don't see him, then that means things are going well," Johnson said.
But meeting individually on a regular basis can help catch issues before they become problems. It also provides an opportunity to let people know when they're doing something right.
I schedule specific times each week to meet with my managers individually. Issue or no issue, I still make that time a priority to meet to ensure things are running smoothly to prevent any future mishaps. Not only has this helped me with my team, but this has helped my team communicate better and work more effectively with one another.
5. Get your team fired up and inspired to succeed
Motivating your team – and keeping them motivated to succeed – can be a challenge in any organization. That's especially true in a law enforcement task force.
"Here, morale is always an issue. It has been since Day One, and it probably always will be, because of the nature of the work," Johnson said. "But I never got that sense in Tom's company. Overall, people seemed to be really happy to be there."
What's one of the quickest ways to boost morale? A daily huddle. Start each morning with a daily huddle in a common space where everyone can group to discuss a positive thing that has happened to somebody, whether personal or professional. Every time our team leaves our morning huddle, everyone is genuinely happy and motivated to get the day's work done.
6. Show your people that they matter
Simply letting your people know that they are valued builds a better culture in your company. Johnson frequently found that Intelligent Technical Solutions welcomed his expertise in computer crime forensics.
"Dealing with cops is different than dealing with IT people, that's for sure," Johnson said. "But I appreciated the fact that Tom made everything collaborative. We would meet on a major issue, and he would ask me, 'What would you guys do in this situation?' So, I knew my input was important. It was a valuable experience."
Although every business is different, and every team is unique, the fundamentals of leadership remain the same. These six leadership principles draw in people eager to join your team, which increases morale and efficiency, and lead to satisfied customers. Those are good business practices anywhere, from the boardroom to the squad room.
Tom Andrulis is the president of Intelligent Technical Solutions, which helps businesses across Nevada and California thrive by managing their networks, cloud services, phone systems and Internet connections. Andrulis is also the Forum Chair of Entrepreneurs' Organization Las Vegas.