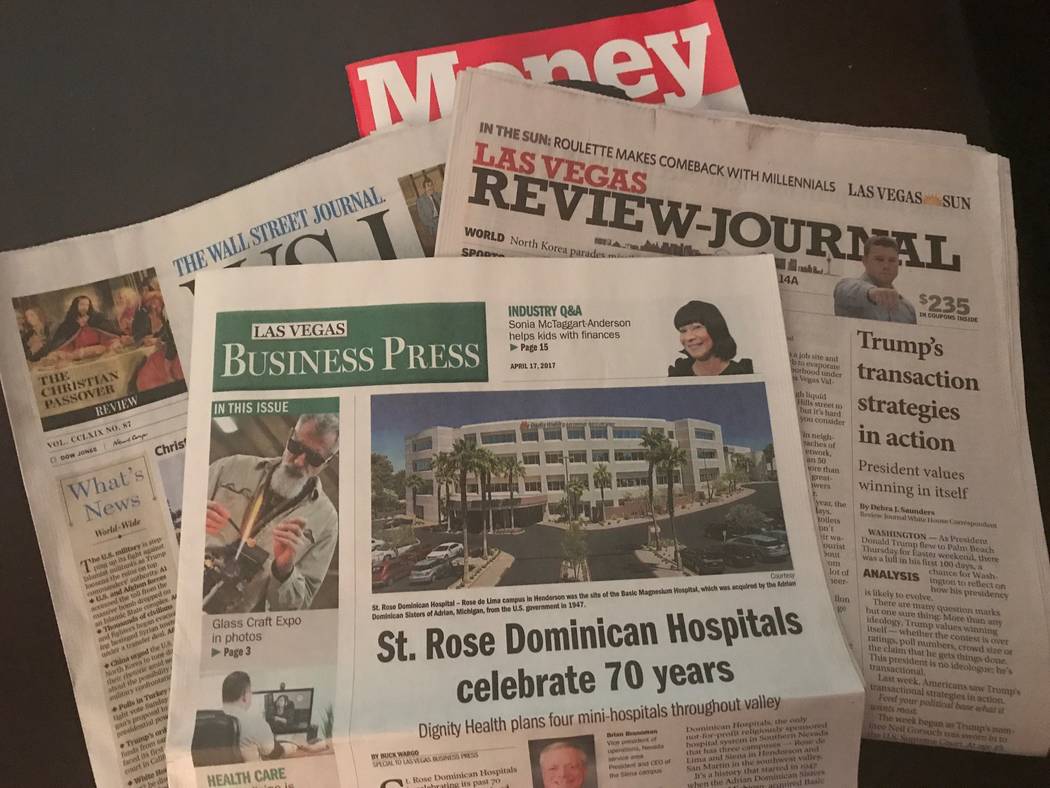 With the onslaught of information and data that is hurled at us every day from thousands of sources, it takes discipline to review, absorb and sort out what is relevant to our personal domains of family, work and lifestyle.
What you won't find in this week's issue of the Business Press are speculations about the slight downturn in March's retail spending. According to the Labor Department's consumer price index, as reported in the Wall Street Journal, there was a seasonally adjusted 0.3 percent decline — in spite of multiple consumer surveys that lead us to believe there is consumer confidence. However, we will be watching and reporting on consumer spending trends in coming months.
What you will find, are companies who bet on the future of Las Vegas business and continue to invest with confidence in our future economic growth.
In our cover story, you'll learn St. Rose Dominican Hospitals started here 70 years ago by acquiring a debt-ridden hospital and then opened two new hospitals in the early 2000's. This year they'll open four additional neighborhood hospitals — despite impending health care budget cuts planned by the Trump administration.
You can find a link to the full e-edition in the upper right corner of the BusinessPress.Vegas homepage. If you'd like a copy delivered to you each week, subscribe at BusinessPress.Vegas/subscribe.