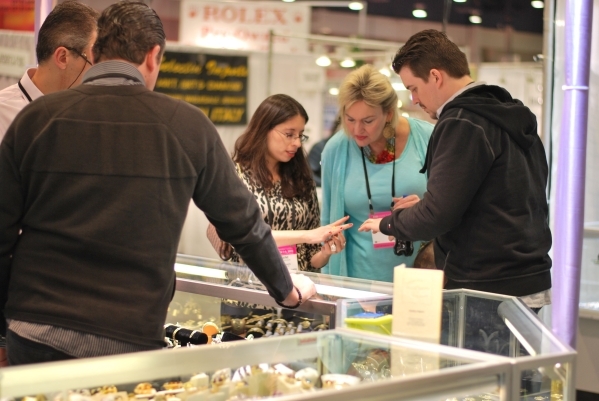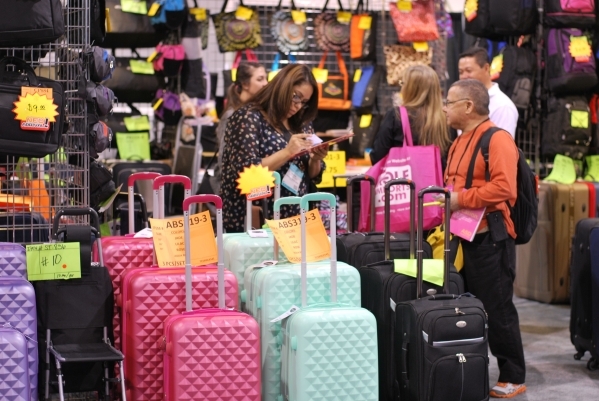 Las Vegas attracts hundreds of conferences, conventions and trade shows every year, but few come twice a year, and even fewer attract nearly 50,000 people each time like the Affordable Shopping Destination (ASD) Market Week. ASD Market Week's winter show is taking place at the Las Vegas Convention Center Feb. 28 to March 3.
"ASD is over 50 years old and we spent the first couple decades being a hidden treasure," says Camille Candella, vice president of marketing for ASD Market Week and its parent company Emerald Expositions, which acquired the show in 2010. "But for the last three decades we have transformed ourselves into the premier merchandise destination for both domestic and international buyers and sellers."
There are several factors that have led to ASD Market Week's ascension as the premier show for merchandisers. Entry to ASD Market Week is free for anyone with proof they work in the retail industry, making it a more open and inviting environment than many trade shows which can often give a closed-off feeling to some attendees.
ASD Market Week is also popular with its loyal attendees because the show focuses on high-profit margin products across the entire retail spectrum, including: housewares, gift shops, toys, pet products, apparel, jewelry and accessories.
"The value of the show comes with the high volume of corporate buyers because major retailers can have up to 15 to 20 buyers onsite at the show," says Danny Kole, founder and president of Kole Imports, which will have more than 30 booths at the upcoming winter show. "It is a real order-writing show. Both buyers and sellers come to ASD to close deals and make transactions, not to just show off their goods."
A couple of high-profile new "goods" will make their trade show and public debuts at the ASD Market Week winter show.
Steve Madden Jewelry, represented by The NES Group, will launch his new line of high-margin jewelry for women and men. The highly anticipated collection will feature trendy earrings, necklaces, bracelets, anklets and a stylish military dog tag necklace for men.
"Ten years ago, 10 percent of the product for sale were women's accessories; now it is up to 50 percent," says Candella. "Retail is all about convenience and capturing an audience, and we do both at ASD Market Week."
Another new product that could captivate the winter show buyers is Mobeego, a first-of-its-kind disposable phone charger. Mobeego is making its debut at a trade show, and like most products at ASD Market Week, it has an affordable price point at $2.99.
"It is a really good idea and I am glad we are able to host their trade show debut," says Candella.
Nine different shows make up ASD Market Week. The SourceDirect Trade Show allows importers, distributors, wholesalers and large retail buyers to also source and buy wholesale goods directly from overseas manufacturers.
Figures indicate 98 percent of attendees at ASD Market Week have purchasing power and the average buyer spends $82,500 per show, or the equivalent of $2.8 billion annually across hundreds of product categories.
"Eighty-eight percent of our buyers are domestic and 12 percent are international, with a strong presence from Canadian and Mexican buyers," says Karalynn Sprouse, executive vice president of merchandise, international sourcing and manufacturing for ASD Market Week and Emerald Expositions. "We are all about buying products you can bring to your store and receiving a good profit margin on your sales. We are not a showcase for luxury brands; we are a market place for large retail transactions. That works for our show, our buyers and our sellers."
Another show that adds value to ASD Market Week is the Independent Retailer Conference. The conference is symbolic of the new buying and educational opportunities that have been added to ASD Market Week in the last decade.
This winter's Independent Retailer Conference will feature a keynote presentation from a Yelp executive about the power of reviews, a topic of upmost importance in the competitive retail market. Another educational seminar will focus on retrieving refunds and capital lost in shipping and distribution transactions.
"We have over 60 educational sessions, with a new session beginning every 30 minutes," says Nicole Leinbach Reyhle, co-founder of the Independent Retailer Conference and founder and publisher of Retail Minded. "The sessions help increase the focus and efficiency for our retailers, and we strategically help them find the right vendors on our trade show floor."
It will be another packed trade show floor for the winter edition of ASD Market Week. Buyers also come from amusement and theme parks, bookstores, drugstores and pharmacies, electronics and one of the fastest-growing product segments, electronic cigarettes and vaping.
"Our attendance is up 14 percent year over year, and that is difficult to do for a show our size," says Sprouse. "People like coming to Las Vegas, and we like coming here twice a year as we continue to grow."
ASD Market Week's parent company, Emerald Expositions, is the largest convention customer of the city of Las Vegas, a title it is proud to carry for 2016 and beyond.
"Las Vegas is perfect for our international marketing strategy, as we attract 1,000 buyers from Mexico and 300 to 500 buyers from Asia at each show," says Sprouse.
But you do not have to be from afar to reap the benefits of ASD Market Week.
"Las Vegas retailers should definitely attend because they have this valuable resource right in their own backyard," says Candella. "Employees, supervisors, managers and owners can all learn from our educational sessions while finding good deals on the show floor. Retailers can increase their skill set and their profit margin just by attending this show."