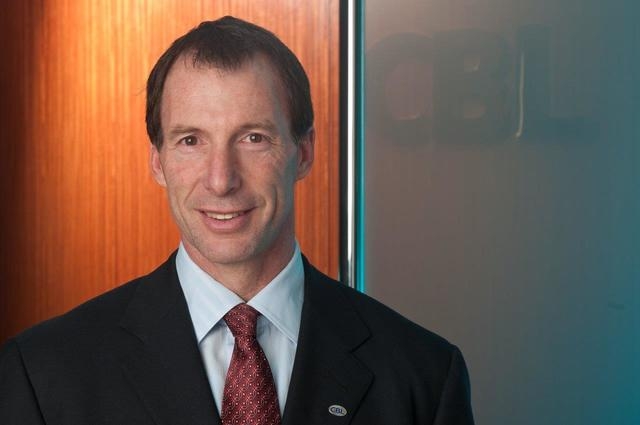 As 35,000 members of the retail real estate industry converge on Las Vegas this week, I have never been more excited about what's ahead. In my more than 25 years in this industry, I've seen retailing evolve. But the evolution has been exponential in the past five years alone.
At its current breakneck pace, this evolution will redefine how we find retail tenants and structure and position our malls and shopping centers to provide outstanding customer experiences.
So far, shopping centers have responded well to the needs of the 24/7 consumer and have worked to transform the customer experience to entertain, engage and excite.
Shopping centers' health was robust in 2014 with year-over-year growth in rents and net operating income, and occupancy rates at 93 percent, the highest level since 2008.
There is no longer any "either-or" splitting online and in-store shopping. Many digital and mobile technologies have been integrated into brick-and-mortar as a result.
From using beacons to personalize the shopping trip to providing free Wi-Fi and creating all-inclusive apps, shopping centers are investing in technology to seamlessly blend the omnichannel experience.
Besides technology, shopping centers have reinvented the experience by curating a tenant mix that makes malls and shopping centers a place to do more than shop.
They are a dining and entertainment destination for quality time with friends and family. New services are driving traffic by adding the convenience of one-stop shopping. After all, you will never be able to get your hair cut online.
There is also a great deal of attention being paid to design.
New shopping centers are more modern and built to enhance the overall experience by incorporating technology and creating space to do more than shop. Many are building sustainable and energy-efficient properties, keeping up and outpacing today's building standards.
Older shopping centers are receiving a much-needed reboot, too, and owners are breathing new life into their properties with renovations such as welcoming lighting or the merging of outdoor and indoor experiences.
The International Council of Shopping Centers' RECon convention, in its 57th year, has always been a dynamic merging of retailers and developers, property owners, financial partners, marketing executives, city planners and technology companies — a unique opportunity to learn, propose ideas, make deals and network. This year, the industry's top thinkers will discuss how to stay ahead of the fundamental changes affecting retail and real estate.
Here are five trends that will define the future of bricks-and-mortar retailing:
▶ Exceptional personalization and connection to the consumer. Shopping centers will further leverage technology to create a customized experience with enhanced customer service initiatives, location-based services and compelling in-store environments.
▶ Creation of flexible formats. To support the needs of retailers' omnichannel business, shopping centers will evolve physically and technologically to support the growth of direct-to-consumer distribution.
▶ Better developer-retailer collaboration between. To create maximum consumer engagement, property owners have to engage in a collaborative partnership with retailers where they share resources, insights and technologies.
▶ Fusion of physical stores and e-commerce. Shopping centers will need to be at the forefront of enabling the always-on consumer. They'll need, for example, to combine integrated digital channels with renewed physical space and a cohesive social media strategy.
▶ Re-evaluation of a new rental model: By embracing the omnichannel future, there will be alternative means of reporting sales and determining rent, reflecting a flexible system that blends online and in-store sales.
Even with all the industry's innovation, this is no time to rest on our laurels. These trends will shape the way the industry operates, not in 20 years, but within the next five.
This new era of retailing demands that shopping centers continue to adapt and keep pace with what consumers want not only today, but tomorrow.
Stephen D. Lebovitz, president and CEO of CBL &Associates Properties Inc., is chairman elect of the International Council of Shopping Centers.