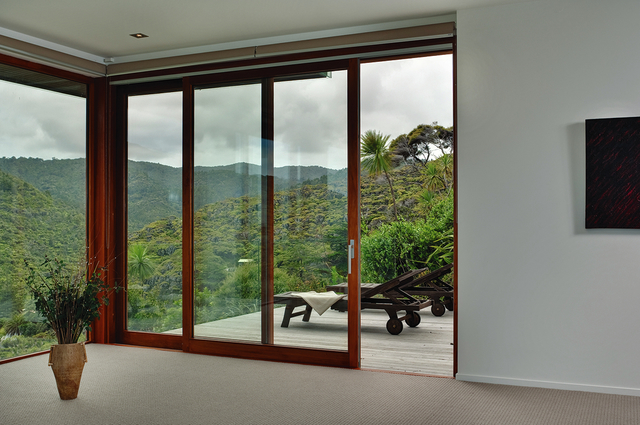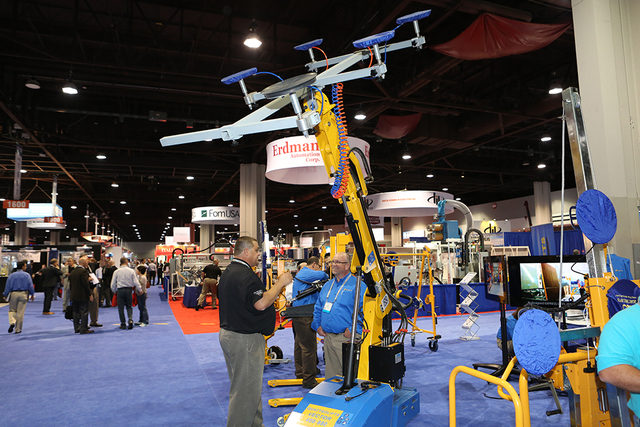 In any given day on the Las Vegas Strip you can see as much glass as any building material, yet it's an industry that is invisible to most of the U.S.. On Oct. 19-21 the industry knocked down the door of Las Vegas as GlassBuild America: The Glass Window &Door Expo, which was held at the Las Vegas Convention Center.
GlassBuild America is an expo hosted by the National Glass Association (NGA) and the Window &Door Dealers Alliance (WDDA). NGA serves the architectural glass and metals industry and represents the interests of glazing contractors, glass retailers, glass fabricators, primary glass manufacturers and architects. NGA's sister organization is WDDA, which represents the interests of retail, wholesale and installation dealers of new and replacement windows, doors, skylights and related building products.
"As with so many things, Las Vegas takes a trend and turns it up to an 11 on a scale of 1 to 10," said Michele Nosko, spokesperson for the National Glass Association. "The architecture of the city, particularly when it comes to glass, is no different. Architects and owners push the envelope with design in a very exciting way. The Shops at Crystals and the Aria are perfect displays of what is possible with glass, and I enjoy visiting the city precisely for this reason."
Although glass is an everyday material that is taken for granted, industry leadership is quick to point out the rarely discussed trends in the industry. Because glass is such a high-demand material for high-luxury design, the expo's seminars and presentations often referred to the famous buildings on the Strip, while encouraging attendees to visit specific projects on their trip.
"A common misconception we hear is that glass is an inefficient building product," said Katy Devlin, editor of Glass Magazine. "Glass is an incredibly strong building material and is increasingly being used as a structural building material. Glass can offer incredible energy, ventilation and thermal benefits when day lighting and thermal control are taken into consideration along with building orientation and whole-building performance."
Four Las Vegas area-based companies are exhibited at GlassBuild America, including two glass-handling companies and Panda Windows and Doors, a manufacturing company that designs, develops, produces and distributes state-of-the-art custom-made window and door systems for the luxury and residential commercial market. Founded 25 years ago, Panda has more than 60 employees and credits the Las Vegas business landscape for its success.
Having local exhibitors on-site also helped explain the extreme desert landscape to industry peers on the tradeshow floor and in the seminars.
"Las Vegas is in a cooling climate zone, so owners have to consider the heavy heat loads from the sun," Devlin said. "This is why in Las Vegas it is common for towers to cut down on the hot rays from the sun by using Low-E coatings. This is also why so many towers feature reflective tinted glass and windows."
The glass sector has never been an early adopter in many realms of technology, but new integrated software technologies on factory floors has brought the entire glass order, production and delivery process into the 21st century.
"It is a very exciting time for our industry and a very exciting time to be in Las Vegas to see what the best of glass design has to offer," Nosko said during the trade show.