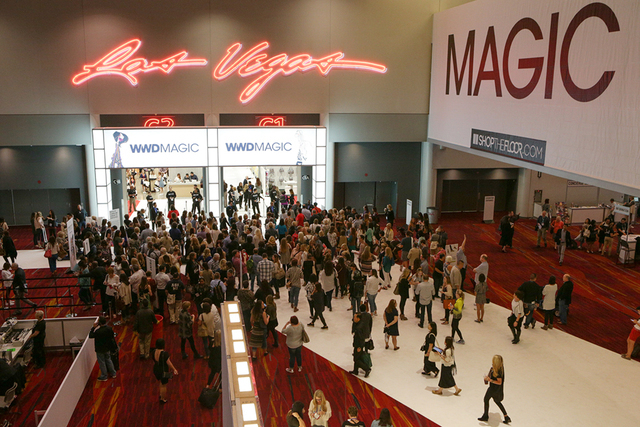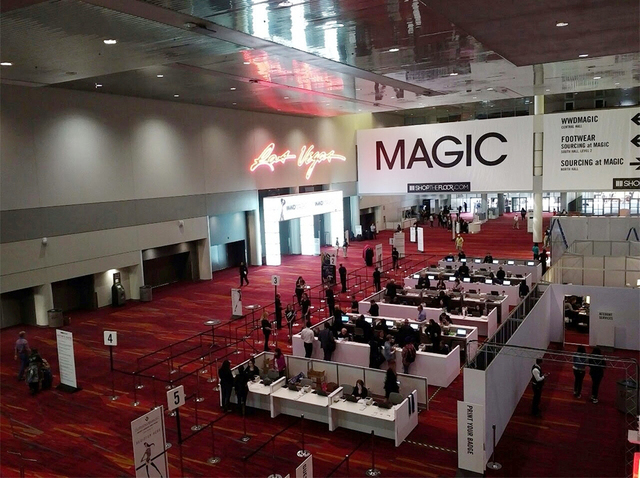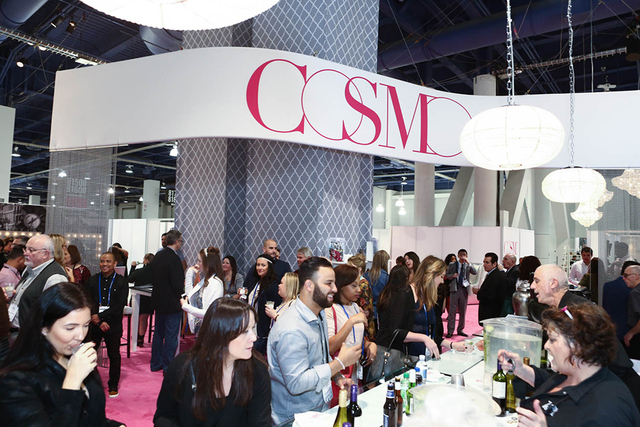 The MAGIC marketplace trade show and its subsidiaries continue to cover every aspect of fashion, from dual-gender footwear shows in FN PLATFORM and WSA, to dual-gender apparel shows in PROJECT and POOL TRADESHOW, and everything in between.
But unlike the come-­and­-go fashion trends that cycle through the MAGIC marketplace, the stability of programming and constant expansion of the popular fashion trade show, which is in town on Aug. 14–­16, has increased its value just as much to international brands in London and China as it has to domestic brands in Los Angeles and Chicago.
"MAGIC's international presence grows constantly, and that is very important to us," said Tom Nastos, president of the children's and women's division of UBM Americas Fashion Group, organizer of MAGIC. "MAGIC is the place these brands want to be, and we have an international attendance of about 20 percent. These are retailers that definitely add to the MAGIC experience and the value of the show."
Adding to the value of MAGIC are its shows specifically dedicated to women's apparel­­ — WWD MAGIC, PROJECT WOMENS and Stitch, as well as the shows for the men — ­­THE TENTS, THE COLLECTIVE and MRket. WWD MAGIC features several new international apparel retailers, including Vacant Clothing, and Emily and Fin from the United Kingdom, and Kersh from Canada. New U.S. brands also are making their debut at the show, including Skemo.
The MAGIC marketplace show is so large that it is split into three locations: the Las Vegas Convention Center, Mandalay Bay Convention Center and Sands Expo. This allows retailers specific access to men's, women's, children's and footwear shows. For the first time, a new accessories show also has been added to the extensive show programming.
"We are welcoming MRket, Stitch, and the ATS accessories show under our roof for the first time, and that is exciting," Nastos said. "Each show, the wide range of products our brands bring to the floor changes, depending on the season.
"The August show will focus on spring and summer fashion for 2017. The trend we see across the industry is 'See Now and Buy Now,' so our exhibitors will also be bringing product that retailers can sell immediately."
Selling to the season is always important at the MAGIC marketplace, because it holds two shows every year; the August show for spring and summer fashions, and a February show for fall and winter fashions. The show is not only a large platform for major international brands that have been successful for decades, but also for independent fashion designers and retailers looking to put their brand on the map.
"Every show provides opportunities to meet buyers, models and identify other industry resources that are a big help to building your brand," said Natalie Yaru, founder and designer of MANAM Fashion, who is a regular attendee of MAGIC and its associated events.
"Talking to designers in other areas also gives you good insight into the challenges they face, and you can share best practices that have worked for your fashion line, as well."
The latest in technology also will be on full display at the SOURCING show at MAGIC. There will be a wearable technology showcase where attendees can see live demonstrations of the latest app-­based apparel and smart garments, including exercise-­monitoring activewear, stretchable electronics and a 3­-D garment display by European designers.
Not surprisingly, several French companies will be part of the European Showcases hosted by LA Fashion Tech, including several wearable technology factories.
"It is interesting because the capital of high fashion is now all over wearable technology," Nastos said.
Another trend that is valuable to the MAGIC marketplace experience is communicating via social media. On-site brands utilize their individual social media networks to publicize celebrity appearances, musical performances and sponsored nightlife events.
"Before the show, we use social media to further the industry discussion through inspirational imagery, educate on trends and promote brands that have just signed on to exhibit," Nastos said.
"During the show, we use social media channels to direct our attendees to events and happenings, as well as keeping them up to date on what's happening at MAGIC. Our social media presence is very strong with all shows in the UBM Fashion Group portfolio, it is a great tool for constant communication."
The most populated social channel at MAGIC is Instagram, which fits perfectly into the branding of the show in Las Vegas. The show also has earned a reputation of having the best-sponsored nightlife events at the most popular nightclubs on the Strip, and the August show will provide even more opportunities to socialize after hours.
"The energy and vibe of Las Vegas bring life into MAGIC, and we return it in a big way," Nastos said. "We are the largest domestic trade show, so where else would we go? Las Vegas offers something for everyone, and we would not want to be anywhere else."