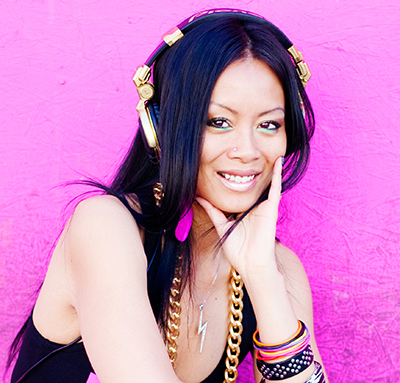 Perhaps no other city in the world relies more on imagery to promote its brand than Las Vegas. Some of the people who design those images met Oct. 17-19 at the American Institute of Graphic Arts Design Conference at The Mirage.
"Las Vegas has a large community of independent and freelance designers," said Laetitia Wolff, spokesperson for AIGA. "This is a time for them to be a part of their own big family so they realize that even though they may work alone, they are not alone in this industry."
Although graphic design became a popular profession just two decades ago, AIGA was actually established in 1914. There are 76 chapters nationwide, more than 26,000 members with about 50 members in Southern Nevada.
As the largest professional association of designers in the world, AIGA has developed industrywide resources for designers, as well as specific advice and tools for Las Vegas' fast-growing graphic design industry.
"Each market has its own personality, so at the conference, we offer interactive experiences to let the designer capture how to be the best in their market and develop the appropriate skills," Wolff said. "They are skills-specific to a market and skills that all graphic designers need, like empathy and engagement."
Empathy and engagement have been key assets for Glincy Alejandro, one of Las Vegas' most in-demand graphic designers for over a decade, even though she has never advertised her services. Alejandro has worked with major Las Vegas nightclubs, media outlets and entertainment companies.
"Las Vegas is such a word-of-mouth town and nobody wants an inconsistent designer who lacks communication," Alejandro said. "When you receive personal client referrals in this city, you have to go above and beyond and explain your design strategy while still developing out-of-the-box ideas."
The life of graphic designers in Las Vegas differs from their counterparts across the country for several reasons. Las Vegas has a substantially higher percentage of independent and freelance graphic designers than other metropolitan areas.
The Las Vegas casino industry obviously creates demand because of the many properties, but the majority of those graphic design positions are filled by full-time employees. However, independent hotels, restaurants, slot machine manufacturers and entertainment venues often work with freelance graphic designers.
By developing solid, long-term relationships here, graphic designers can take advantage of Las Vegas' cyclical nature with predictable schedules that allow for vacation planning and the like. By contrast, the corporate entities in other major metropolitan areas operate in a variety of industries, making such planning more complicated, if not impossible.
Edward Green, of Green Media Creative, has to juggle both worlds working with clients in Las Vegas and Phoenix. Green spent nearly two decades in a corporate position, simultaneously building up an extensive client list as a freelance graphic designer, a client base he draws from.
"I have had time to be more efficient, hire more people and focus more on web development," Green said. "Your clients hire you, and want your vision, direction and insight to get to that point. It takes a lot of trust to hire someone else knowing that if something goes wrong it could be an automatic deal breaker with a client."
The graphic design needs of Four Queens' headliner Mike Hammer of "Get Hammer'd" — one of Green's clients — have transformed from simple printed materials such as flyers and discount offers to stage backdrops, step-and-repeat backdrops, posters and material for online and social media use.
"To find the right graphic designer and build that relationship gives you an advantage because it allows for more time to develop your brand and create longer-lasting materials," Hammer said. "We are on the same page in communication, so he already has an idea of what I will probably be thinking about a project before he even sends it to me."
Developing these relationships in Las Vegas allows local graphic designers to branch out into nearby markets like Palm Springs, Reno and Southern California.
Alejandro and Green are members of AIGA, which is focusing on issues of diversity and inclusion during the conference. In particular the growing number of female graphic designers in Las Vegas and across the country.
"We have so many young women entering the design field, but (they) do not move up the ladder," Wolff said. "We want to find out why they are not moving up in the decision-making process while AIGA works with more underserved communities like veterans' organizations. Designing for good causes is also in the programming of this year's conference."
The conference also addresses the changing skills needed by designers. Many graphic designers who specialized in print design for magazines and newspapers have had to develop web skills to remain relevant in Las Vegas' competitive freelance market.
"I still love print graphic design and web, coding and HTML design scared me like calculus, so I avoided learning it," Alejandro said. "The world is going digital with or without me, so I got with the times and learned WordPress three years ago; now I love it. Without graphic designers, life in and outside of Las Vegas would be very plain."