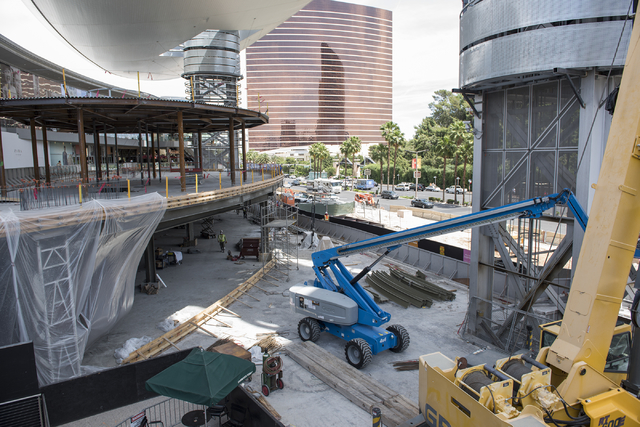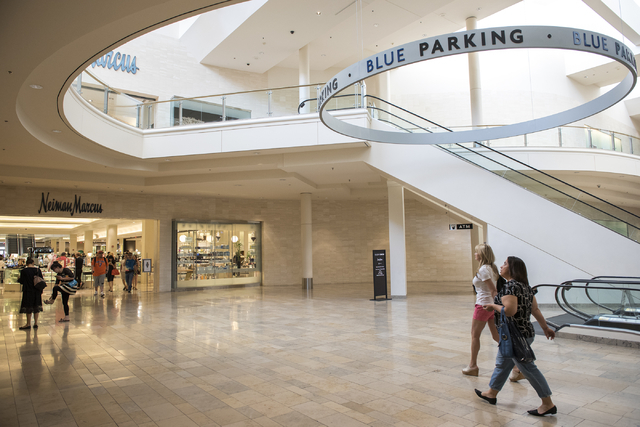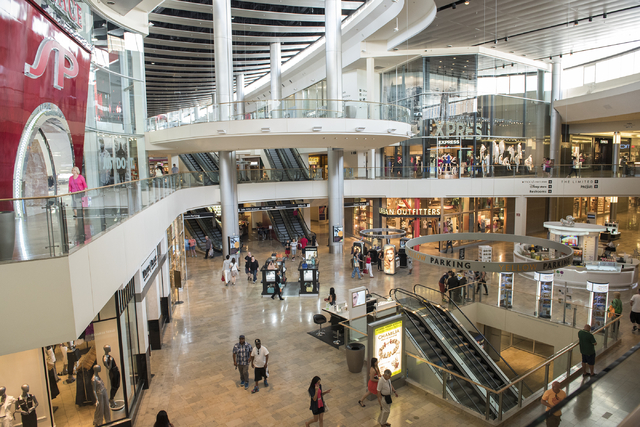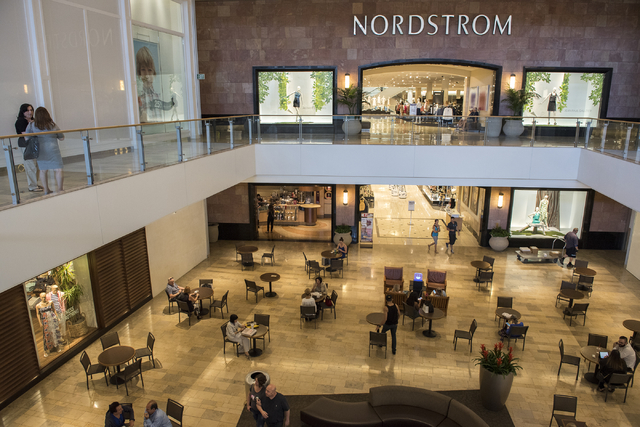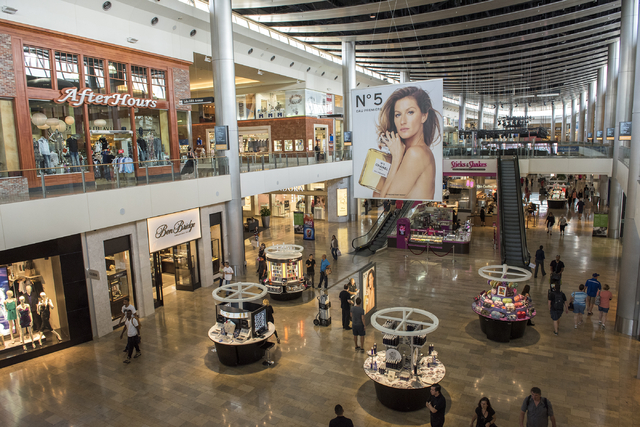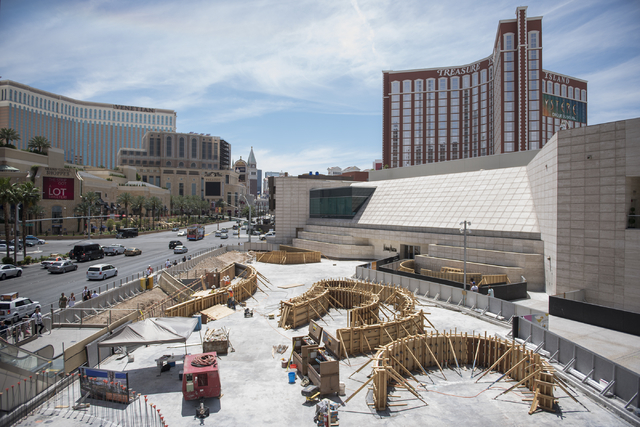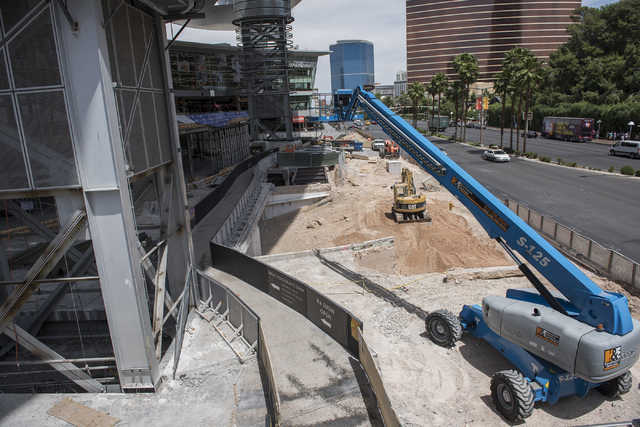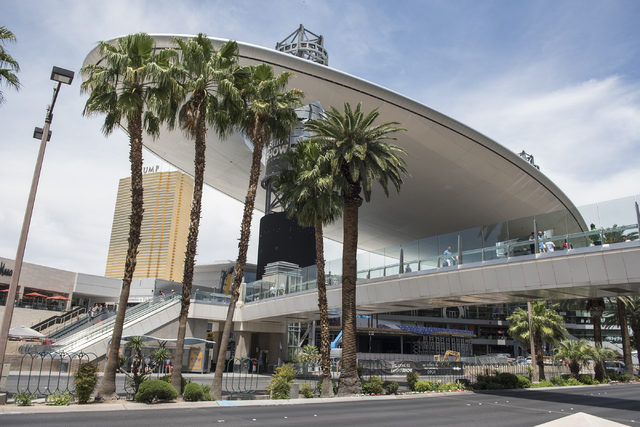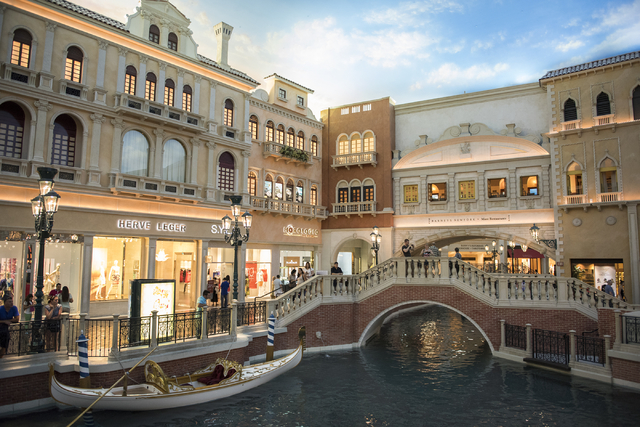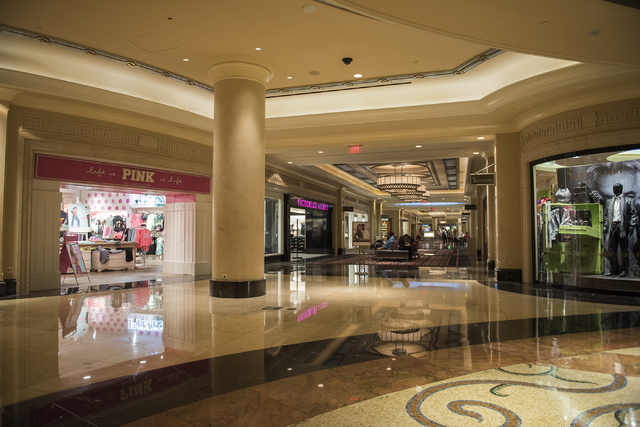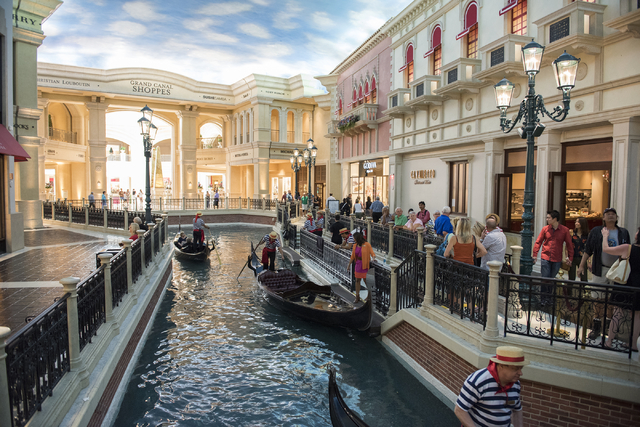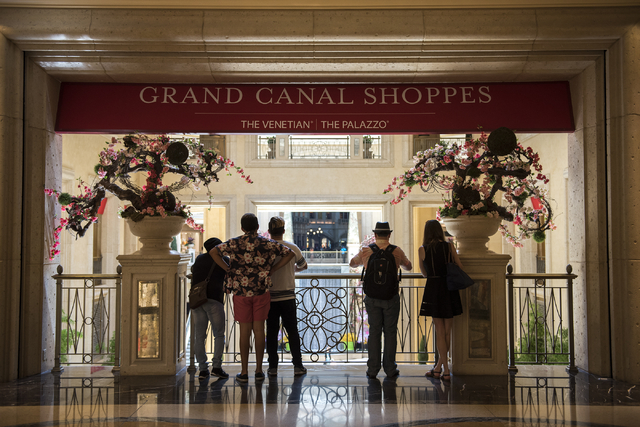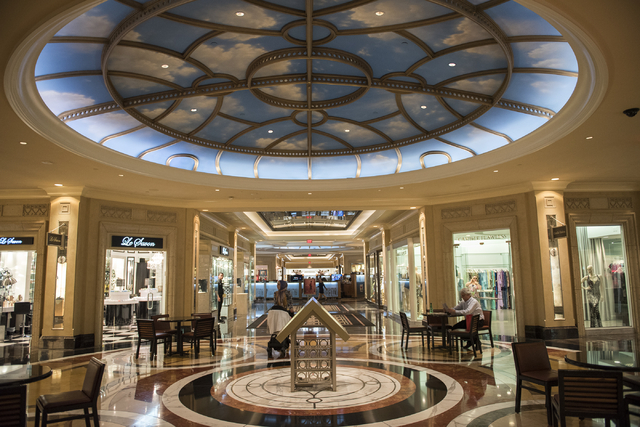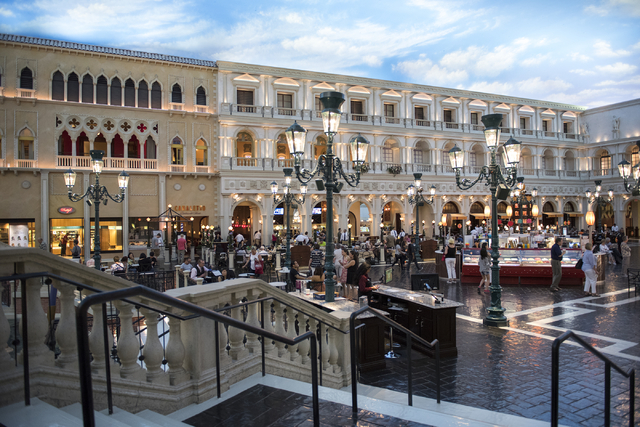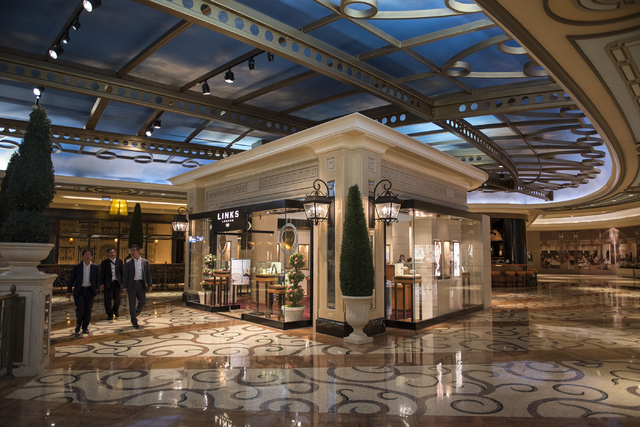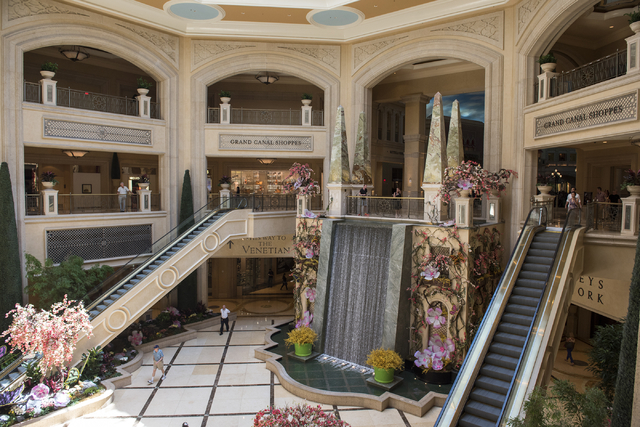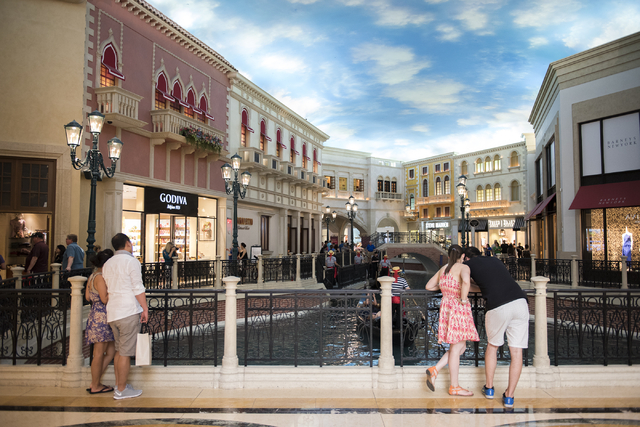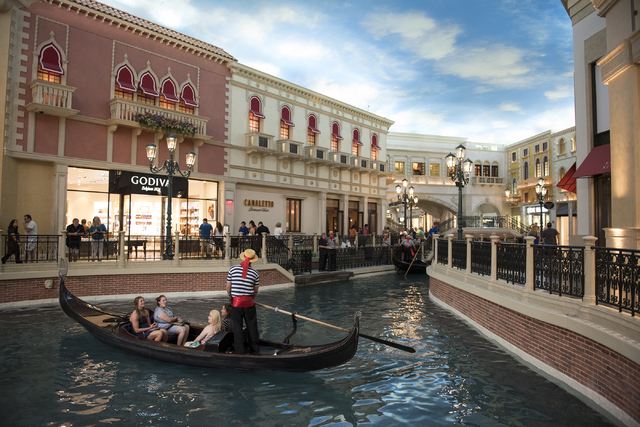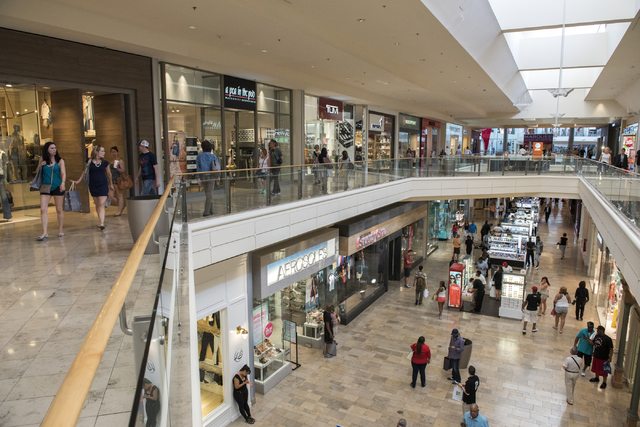 The International Council of Shopping Centers' RECon, a four-day convention that brings together retail real estate professionals from around the globe, has descended on Las Vegas.
While the schedule calls for discussions of big-picture topics, some big things are happening right here in our backyard.
Construction at Miracle Mile Shops on the Las Vegas Strip is in full swing as a 60,000 square-foot restaurant and entertainment addition is being built on Harmon Avenue at the south end of the shopping center. The building will house multiple concepts including Buffalo Wild Wings and Texas Land &Cattle and will feature an expanded sidewalk with lush streetscaping.
"We're looking for fun things that are good for day and night life," said Miracle Mile Shops General Manager Jerry Irwin. "We want to activate the area for all hours of the day and night."
According to Irwin, most of the property will be open by the end of the year with concepts continuing to debut into 2016.
"This part of the center hasn't been touched in many years so we wanted to give it a face-lift, a new vibe and energy, which is really exciting for us and our customers," he said. "Creating this destination will really be exciting for them."
Irwin added that Miracle Mile Shops also became home to the second location of Flight 23 by Footaction, a Michael Jordan retail experience, as well as several other new stores and eateries including Alex and Ani, U.S. Polo Assn., Chipotle Mexican Grill and MAC Cosmetics.
"We've been busy," he said. "Foot traffic is growing a bit and our sales are solid. Considering the amount of retail competition on the Strip, I'm really pleased that we're holding our own."
A little more than a mile and a half north, the entrance of Fashion Show mall, facing South Las Vegas Boulevard, is also under construction.
The shopping mall is in the midst of adding a 22,000 square feet. The addition will house three full-service restaurants and two bistro-sized eateries, both with outdoor patios, as well five retail kiosks and an elevator at the main parking level. A "cloud bar" with a floating oval roof above glass walls will complete the facade.
According to Fashion Show Senior Marketing Manager Janet LaFevre, Kona Grill, a steakhouse and sushi restaurant, is the first confirmed dining tenant for the new addition.
"In Las Vegas, it's such a dynamic market and highly competitive so we always have to be on our A game and bring the best retailers and dining," she said. "We have to bring exclusive shopping and dining options in order to survive, move forward and be competitive."
LaFevre said this summer Fashion Show mall will be focused on targeting those who are in town for music festivals such as Rock in Rio and Electric Daisy Carnival.
"After EDC, we'll be rolling out our fall fashion presentations and retailers," she said. "It's all about being current, relevant and focusing on the plethora of offerings at our property."
At Town Square, the 93-acre shopping center on the south end of the Las Vegas Boulevard, several new retailers and restaurants are being added to its tenant roster, according to Marketing Director Jaimesen Mapes.
"Town Square has gone through a lot of changes over the years and 2014 and into 2015 have been huge redevelopment years for us and for retail in general," he said. "The economy is coming back so a lot more retailers and restaurants are actively looking for locations like Town Square to develop again."
According to Mapes, Town Square's most notable new offering is the opening of Saks Off 5th, a discount designer fashion outlet, which opened in March.
Later this year, three new dining options, including Killer Shrimp, Adobe Gilas and NCHE, will give shoppers even more tasty choices.
"We're always adding new things that our guests want, whether it be stores, restaurants or entertainment options, we're always looking for the next big thing to bring into Town Square," Mapes said.
In addition to its shopping, dining and entertainment offerings, Town Square is also home to 250,000 feet of Class "A" office space. Solar power company, Solar City, occupies nearly 115,000 square-feet.
"Office space has been a huge component of our growth," Mapes said. "We have retail, ample parking and dining options, which creates the ability for other office tenants to potentially see their growth at Town Square as well."
Other retail developments will be debuting at ICSC RECon, which will be held from May 17-20 at the Las Vegas Convention Center and the Westgate.
For more information, visit www.icsc.org/2015RECON.