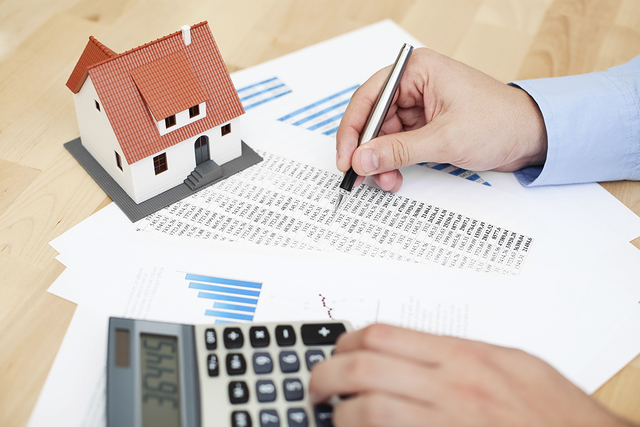 On May 3, Ocwen Financial Corp. appealed a ruling by the Nevada Division of Mortgage Lending, preventing it from acquiring mortgage servicing rights and originating loans until it can manage its existing mortgage escrow accounts without harming consumers. A court date has not been set, but is expected in the next three to six months.
In late April, Nevada was among more than 20 state mortgage regulators to address violations of state and federal laws, including the mishandling of consumer escrow accounts, unlicensed activity and deficient financial condition. Mortgage escrow accounts are used to pay taxes and insurance and hold borrower funds that the company is entrusted to disburse.
The division's order was issued as a result of the culmination of several years of multistate examinations and monitoring, which revealed the company has mismanaged consumer mortgage escrow accounts, according to the mortgage division.
Florida-based Ocwen services the mortgages of more than 17,000 borrowers with an estimated $2.7 billion owed on the loans in Nevada at the end of 2016.
Ocwen has filed for an administrative hearing to contest the cease-and-desist order, which will be heard by an administrative law judge, according to state officials. The cease-and-desist order has been suspended pending the outcome of the hearing, officials said.
"Ocwen plans to appeal or respond to each of the remaining state mortgage regulator actions, and continues to seek an acceptable resolution to resolve all state concerns," said Ocwen spokesman John Lovallo.
Ocwen Loan Servicing LLC is provisionally licensed in Nevada as a "pending" applicant mortgage servicer. Ocwen is not licensed as a mortgage broker or mortgage banker to originate loans in Nevada, according to Teri Williams, public information officer for the Department of Business and Industry.
"The cease-and-desist contemplated both servicing and originating activities out of an abundance of caution due to the allegation made by some states that Ocwen had engaged in unlicensed activities in those jurisdictions," Williams said. "The cease-and-desist was issued to prevent Ocwen from acquiring new mortgage servicing rights or new originations. There is no immediate effect on existing mortgages being serviced by Ocwen in Nevada at this time."
Williams said Nevada is one of 25 states that have filed some sort of regulatory action against Ocwen since April 20. The Consumer Financial Protection Bureau, a federal agency, also sued Ocwen on April 20 over its mortgage servicing practices.
The CFPB accused Ocwen, the nation's second-largest, non-bank mortgage servicer, of "years of widespread errors, shortcuts, and runarounds," costing some borrower's money and other borrowers their homes.
The problem has been with Ocwen's electronic accounting system, said John Rao an attorney with the National Consumer Law Center.
"There are a host of problems that relate to a system that can have an effect on how payments are applied and telling borrowers to pay," he said. "When a system is not operating properly, it's telling borrowers they owe fees they may not owe or charges them late fees they are not supposed to. This is the cause of problems where borrowers go into default and they can be foreclosed upon."
Ocwen strongly disputes the key allegations made in the state regulator's cease-and-desist orders that Ocwen's mortgage loan servicing practices have caused substantial consumer harm, Lovallo said.
"Ocwen will not sign unfair and unjust consent orders that make impractical demands that no other market participant could rationally accept, and which would harm consumers," Lovallo said. "Under these circumstances, Ocwen has a responsibility to its customers, shareholders, and employees to vigorously defend the company against unfounded claims while continuing to work with state regulators to resolve any valid concerns."
Lovallo maintains Ocwen is recognized as the industry leader in responsible home retention through foreclosure prevention. A homeowner whose loan is serviced by Ocwen has a much better chance of avoiding foreclosure than if their loan is serviced by any other large mortgage servicer, he said.
"This has been confirmed by independent third-party studies, which find that Ocwen has a superior record helping borrowers bring their payments current, stay current, and repay their mortgage," Lovallo said.
Since Jan. 1, 2008, Ocwen has granted more than 735,000 loan modifications, including approximately 75,000 in 2016, and Ocwen is responsible for 20 percent of all modifications under the U.S. Department of the Treasury Home Affordable Modification Program, the federal government's leading modification program, Lovallo said.
Ocwen also has provided billions of dollars in principal forgiveness to homeowners at risk of foreclosure, he said.
Rao was critical of Ocwen, saying it took a lot of servicing in a short period of time by buying mortgage servicing rights from other entities. Banks wanted out of servicing loans, creating the opportunity, he said.
The CFPB said the cases they reviewed date from 2014 to 2016, but Rao said the problem goes back further.
Ocwen argues the CFPB doesn't have the authority to take action against them, Rao said. The company has argued it fixed the problems in the past two years, he said.
Some have questioned whether Ocwen can survive the ordeal but many thought that a couple of years ago when the company has similar problems but was able to bounce back, Rao said.