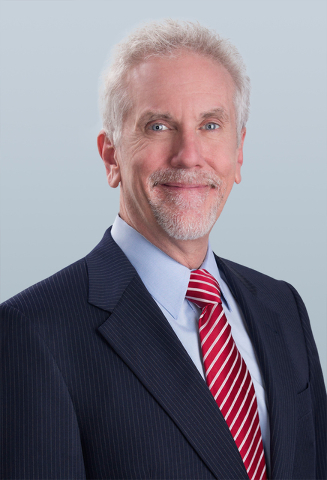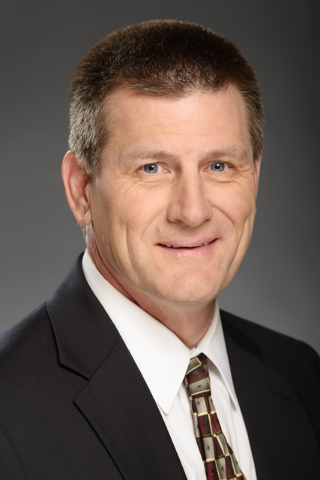 The American Bankruptcy Institute has proposed numerous changes to the country's bankruptcy laws, including an attempt to rebalance the relationship between Chapter 11 retail debtors and commercial landlords.
And with Las Vegas attorney James Patrick Shea leading the institute, valley businesspeople will have a front-row seat for an expected lengthy fight in Congress over reforming a core business tenet.
Changes would aim to resolve splits in case law governing Chapter 11 cases, to reduce the need for litigation and provide greater certainty about outcomes, according to the institute's report.
The report said that one of these changes would create an alternative-restructuring scheme for small- and medium-sized enterprises. It would enable such enterprises to use Chapter 11 and would enable the court to more efficiently oversee the enterprise through a bankruptcy process that gives incentives to all parties, including enterprise founders and other equity security holders, to work collectively toward a successful restructuring.
"Chapter 11 is hard on small retailers," said David Colvin, an attorney with Marquis Aurbach Coffing in Las Vegas. "It is an expensive proposition. Chapter 11 reorganization is very expensive and time consuming. … Too many retailers make the decision to close their doors rather than reorganize."
According to an article written for the American Bankruptcy Institute Journal by University of Maryland School of Law professor Michelle Harner and Marc Salvia, a student at the University of Maryland Francis King Carey School of Law, uncertainty in the interpretations of Chapter 11 results in delay and increased costs for debtors and creditors. The courts are split on the language in U.S. Code 365.
The 3rd and 9th U.S. Circuit Courts of Appeals embrace the "hypothetical test" and hold that the debtor in possession could not assume the contract under U.S. Code 365. It likewise cannot assume and continue to perform under the contract, according to the article. Nevada is part of the 9th Circuit, so its interpretation governs business here.
The 1st Circuit takes the opposite approach under the "actual test" and prohibits only the assignment of the contact. This one ambiguity may influence where a debtor files a case, whether the debtor in possession can maximize the value of its assets through a Chapter 11 plan, the article reports.
The institute's Commission to Study the Reform of Chapter 11 identified more than 30 splits in case law on issues relating primarily to Chapter 11, Harner and Salvia's article said.
The commission started studying these changes three years after suggestions were made at a 2009 institute conference that perhaps Chapter 11 wasn't working as effectively as it could, Harner said. She has served as reporter on the commission.
"Parties on all sides — debtors, creditors and employees — saw issues with the code," Harner said. "So, the ABI decided to form a commission to study that exact question. Is Chapter 11 working as effectively as it could? To facilitate, we held more than 17 public field hearings. We heard from more than 150 individuals who helped us identify and study the issues. The commission deliberated for well over a year as to what aspects could be improved and how we might do that."
Colvin, whose Las Vegas practice focuses primarily on bankruptcy and debtor/creditor rights, sees these changes as a pushback on the Bankruptcy Abuse Prevention and Consumer Protection Act of 2005.
According to the institute, the act tried to address perceived deficiencies in the Bankruptcy Code, but altered the code's original balance between a debtor's need to rehabilitate and its creditors' rights to recoveries on their claims against the debtor.
"Initially my thought, when Congress passed the Bankruptcy Abuse Prevention and Consumer Protection Act in 2005, (was it) made it more difficult for debtors to be in bankruptcy and gave creditors more protection," Colvin said. "It was too constrictive in terms of debtor's abilities to reorganize. It not only made it more difficult to reorganize, but in some cases made it almost impossible."
In an article titled "Panelists discuss changes to bankruptcy code," published on the deal.com, Harner said commissioners learned small- and midsized companies sometimes avoided Chapter 11, which she called a "red flag."
Helping these small- and midsized companies stay in business will also help commercial landlords keep their spaces rented. These changes would extend the time period that debtors have to assume or reject a lease, and how to calculate rental obligations under the lease and what the debtor has to do prior to assumption or rejection decisions, Harner said. The deadline to make that decision has been extended to one year.
"Lenders were requiring debtors to make decisions sooner than the deadline so a lender can protect its interest," Harner said. "In some cases, this puts the retail debtor in a precarious position. Debtors also could have an almost unlimited time to make decision because the courts could grant multiple extensions, which is not in the interest of landlords."
Shea, a partner with Las Vegas firm Armstrong Teasdale's financial and real estate services practice group, was named American Bankruptcy Institute president during the group's annual spring meeting April 16-19. Shea has been an institute member since 1988.
He said the proposed changes should help local retailers come up with a better plan to get out of bankruptcy.
"There was some concern the way the existing law read," Shea said. "You had retailers who wouldn't file bankruptcy because they couldn't make a decision in the 210-day time period, which is one of the reasons the commission recommended a year.
"My experience has been that companies that have filed bankruptcy in Nevada don't do so as part of a specific plan. They do it more so as a last resort. We don't really have multi-location retail chains that would file in Nevada. They would not be concerned with how they treat their retail leases. Those that file here file as a last resort."
Colvin said the extension gives retailers more time to generate income, letting them go through a holiday period during which income is generally higher. Retailers can go through that period and see what kind of income they can generate for lease assumption purposes.
"Extending the time to assume or reject the lease is very beneficial to the small retailer, but I don't know if it will make the difference those who propose it think," Colvin said. "Creditors will make adjustments and it'll hurt in other areas. However, I like the fact that there are people thinking through the process and thinking about the consequences of the Bankruptcy Abuse Prevention and Consumer Protection Act.
"I like the idea that someone is thinking about this and trying to find more middle ground."
These proposals will take time to implement, if they are ever implemented. Harner said the institute is working to inform policymakers about the report and listening to ideas on it. The hope is Congress will take up the report's requests and translate it into meaningful legislation.
However, Congress sometimes works with glacial slowness. The discussions that ultimately led to the Bankruptcy Abuse Prevention and Consumer Protection Act of 2005, for example, started in 1994.
"The thing to keep in mind is we are a long way from what the commission may have reported and what may actually be a change in the law," Shea said. "The commission report was a couple of year in consideration and drafting. It is now being distributed throughout the country. It has engendered a good amount of discussion. Whether that does anything, we'll see.
"One of the concerns people had was it was interesting in Bankruptcy Abuse Prevention and Consumer Protection Act after 10 to 12 years, it really wasn't the same piece of work you hoped to get from something that had been in consideration in that long a time. … It's really up to Congress."