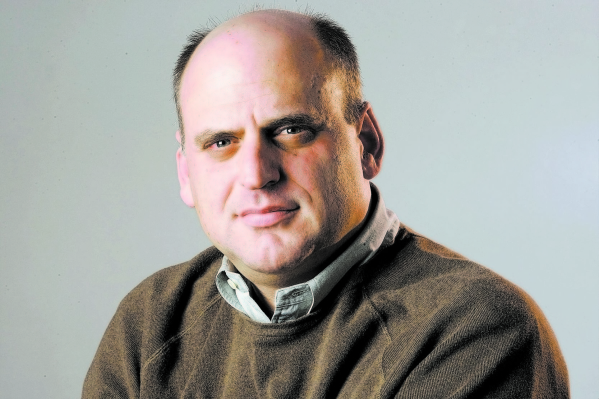 The last time credit unions, Southern Nevada and data breaches were mentioned together, everyone shied away from naming, on the record — the retailers where the breach happened.
Well that'€™s about to change the next time local credit unions replace credit and debit cards affected by a breach.
Visa and MasterCard recently confirmed to the Nevada Credit Union League that card issuers are allowed under their network rule to identify to their members the names of merchants involved in data breaches, the trade group said.
The clarification gives credit unions in Southern Nevada and other card issuers an opportunity to mitigate some of the damage to their reputations that often comes when they reissue cards after a massive data breach.
In a letter to Visa and MasterCard, NCUL President and CEO Diana Dykstra said most credit unions believe the networks prohibit financial institutions from releasing the name or identity of a merchant that has been identified as responsible for a payment card breach.
Both Visa and MasterCard responded that it'€™s the issuer's choice to inform its clients that their cards are being replaced because of a breach at a specific business. NCUL noted the credit card companies previously had "€œwarned of potential consequences when identifying merchants."€
The NCUL said the inquiry is one of several initiatives taken in its advocacy efforts to hold merchants accountable for securing consumer data.
"€œThe response from Visa and MasterCard is an important step,"€ said Jeremy Empol, vice president of federal government affairs for the Nevada and California credit union leagues. "€œCongress wants to see our industry do what it takes to make changes as it works on updating laws related to notification, reimbursement and standards."€
Empol expect clarifying these points will greatly assist in the legislative process. The most recent data shows an estimated 23,947 debit cards and 2,713 credit cards were affected statewide by the Home Depot security breach in September.
The average cost of replacing a card is $8.02, or $213,000. The NCUL has not released costs associated with several other retail data breaches.
Meanwhile, data breaches in 2015 are on pace to break records, according to the San Diego-based Identity Theft Resource Center.
In 2014, the number of U.S. data breaches tracked by ITRC hit a record high of 783, with 85.6 million confirmed records exposed. As of June 30, ITRC reported 400 data incidents, with 117.5 million records confirmed to be at risk.
So far this year, 40 of the data breaches impacted banks, credit unions and other financial institutions, the ITRC reported. At least 408,377 records were confirmed exposed.
None of the financial institutions listed by ITRC was based in Southern Nevada. Citibank, which is headquartered in New York with branches in Las Vegas, was listed among the banks to report a data breach this year.
Meadows Bank among healthiest
For the second straight year, Las Vegas-based Meadows Bank has been ranked as one of the most financially healthy federally insured banks in the United States.
The local bank ranked 35th in DepositAccounts.com'€™s "€œTop 200 Healthiest Banks,€" 2015."€ That'€™s up from a No. 53 ranking in 2014.
Meadows Bank was the only local bank or financial institutions based in Nevada ranked on this year'€™s list. Toyota Financial Savings Bank in Henderson was ranked No. 186 last year but failed to make this year'€™s list.
The other Nevada-based bank to make the 2014 list, but finding itself off this year's rankings, was Farm Bureau Bank in Sparks.
DepositAccounts, which tracks banks and credit unions nationwide, said its "€œhealth"€ rankings are based on an evaluation that weights multiple factors, including capitalization, deposit growth and loan-to-reserve ratios. The site evaluates 6,998 federally insured banks nationwide.
The rankings also were based on Texas ratios, a measure of how much capital a bank has compared with the total value of its assets considered at risk. Any bank with a ratio of 100 percent or greater is considered at risk.
Meadows Bank, which has offices in Las Vegas, Pahrump, Henderson and Reno, has an extremely low Texas ratio of 0.23 percent. In the past year, Meadows Bank has decreased its total deposits by $5.58 million, resulting in a negative 1.37 percent growth rate.
The business bank posted $1.6 million in net income for the first quarter, compared with $1.2 million in the first quarter of 2014. Meadows, founded in 2008, has $467.38 million in assets, $390.1 million in loans, while deposits top $5402 million and a loan loss allowance of $4.43 million.
Local credit unions post results
With the recession now a fading memory, what is left is eight credit unions headquartered in Southern Nevada, while statewide that number is just 18. As of March 31, those eight local credit unions served 221,239 members, a 0.2 percent increase, or 499 new members, from the same period last year.
The credit unions had approximately $1.41 billion in loans, a 5.5 percent increase from last year. Categories of loans included first mortgages, HELOCs, business loans, auto loans, and credit cards.
Broken down, credit unions saw a 1.6 percent increase in first mortgages/HELOCs; 12.3 percent increase in new auto loans; 23.9 percent increase in used auto loans; and a 13.4 percent increase in credit card lending.
The eight credit unions held $2.44 billion in deposits, a 2.8 percent increase of the first quarter of 2014. And they spent $174.3 million on their 690 employees and operations, a 3.8 percent increase from the first quarter of last year.
News & notes
It is No. 13 for America First Credit Union in Southern Nevada. The Riverdale, Utah-based credit union recently opened its newest location in Henderson. Kylee Cinnamon has been named branch manager. The Las Vegas-native graduated from Silverado High School and began her career with America First in 2010. America First has more than $6.9 billion in assets and 707,000 members in Utah and Nevada.

One Nevada Credit Union has begun construction on a new contract and mortgage operations center in Las Vegas. The 10,500-square-foot facility is expected to open early next year and will accommodate employees from the credit union's contract, call center and mortgage operations. Brad Beal, president and CEO of One Nevada, said the new center will allow the credit union to expand its services throughout Nevada and the country.

Talmer Bancorp Inc., owner of Talmer West Bank in Henderson, will release its second quarter earnings on July 30. The bank holding company posted net income of $9.4 million, or 12 cents per share, compared with $12.5 million, or 16 cents per share, for the first quarter of 2014. The decline was attributed to the acquisition of First Huron Corp and the integration of the former Bank of Las Vegas, now Talmer West Bank.