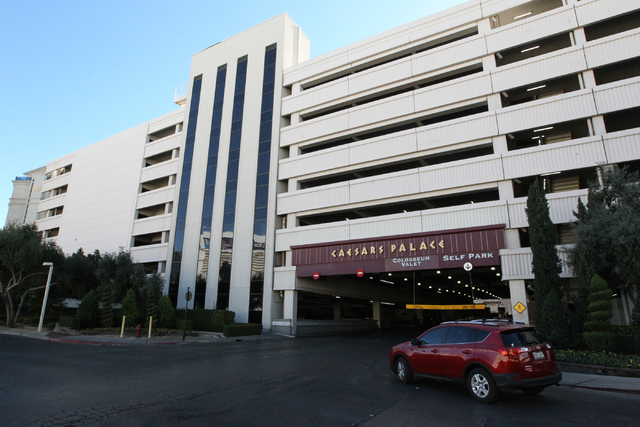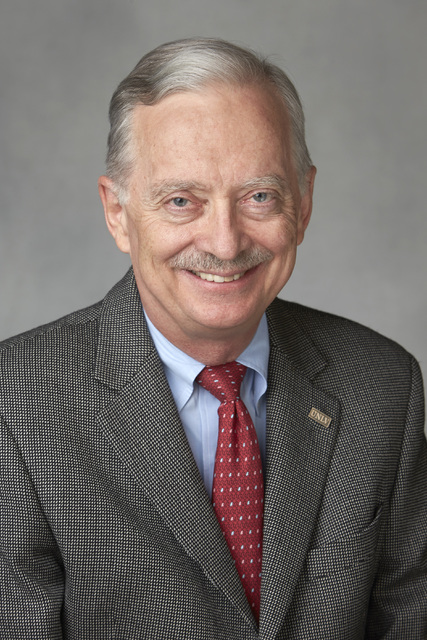 A year after MGM Resorts International introduced parking fees at most of its properties on the Strip, most casinos have followed that lead, at least in part.
Now that MGM announced it's increasing fees, effective Wednesday, analysts said that's a good indication that paying for parking hasn't discouraged people from coming into their properties over the past year.
Caesars Entertainment implemented fees for self-parking in March at five of its Strip properties after launching fees for valet parking at seven of its properties earlier this year. Fees will be implemented at two more properties on April 17. The seven are: Caesars Palace Las Vegas, Harrah's Las Vegas, Bally's Las Vegas, Flamingo Las Vegas, The Cromwell, The LINQ and Paris Las Vegas.
The Cosmopolitan announced it will start charging for valet parking on April 18 and do the same for self-parking on May 16. It cited its competition for charging parking fees resulting in people coming to its property to park for free.
Stephen Miller, an economics professor at the Lee Business School at UNLV, said casinos know their customer base and are not fretting over any loss of business by implementing parking rates — or increasing them in the case of MGM, which will raise some rates by as much as 39 percent.
Casinos are assuming that revenues are going to go up, and it's a way for them to diversify revenues at a time gaming revenues have been down from historic levels, Miller said. The companies know the price for parking is a small component of the budget for those visiting from out of town. Few visitors would make a decision on where to stay based on a parking fee, especially since other casinos on the Strip are following MGM's lead, Miller said.
"I would say for visitors from outside of Las Vegas, the parking fee is maybe something they are used to when they go visit other cities," Miller said. "It's not a game-changer for them. The people most upset about it are Las Vegas residents used to having free parking."
MGM provided free parking for Nevada residents until the end of December, when they had to pay like other guests. MGM does allow free parking for one hour.
In implementing its policy, however, Caesars Entertainment one-upped MGM by exempting Nevada residents by allowing them to park free for up to 24 hours.
"I would think they would have an advantage for local residents that want to go the Strip for dinner unless people thought they could eat in under an hour," Miller said. "And if everybody started charging on the Strip that may be a small boon to the locals' casinos."
Wynn Las Vegas has followed suit with other Strip casinos in charging for valet parking but it has kept its self-parking free. The Hard Rock, which is east of the Strip on Paradise Road, and other casinos to the west of Las Vegas Boulevard, including the Rio owned by Caesars Entertainment, don't charge for parking.
Like other casinos, Caesars isn't charging for those who park for an hour or less and those who are higher-level rewards card players. Guests will pay either $5 or $7 for up to four hours and $8 and $10 for four to 24 hours at select casinos. Caesars doesn't manage parking at its Planet Hollywood, which does not charge for self-parking.
Rich Broome, executive vice president of public relations and communications for Caesars Entertainment, said the new parking fee system will generate revenue for the company but declined to give any projections. He said no one anticipates it will hurt business because Las Vegas remains a popular destination for visitors.
Some of that revenue, however, will be funneled back into the parking structures because there will now be revenue to upgrade them, Broome said. Many of the structures will get a new system that depicts the number of spaces available and where they're located. A light in a row of parking also signals what individual spaces are available.
"Frankly, if you go to any city in the country, you're paying for parking, and a lot more than you're paying here," Broome said. "I was in San Diego last fall, and every night I had to pay $37 to park. Las Vegas is just moving forward with the times like any other city."
In its policy, Caesars is exempting locals from the self-parking fees to encourage them to visit the properties and spend their money there, Broome said. That includes employees, their families and their friends and is a way to show appreciation to local residents, he said.
"We're exempting them because we want to give them another reason to come visit us," Broome said. "This is another way for us to provide a benefit to Nevada residents and those customers who spend a great deal of money with us who will be rewarded, in this case with free parking."
In announcing changes in its parking fees at 12 properties, MGM's biggest change is going from a parking rate for one to four hours to a rate of one to two hours at $7. Those that park from two to four hours will pay a higher rate of either $10 or $12. Valet rates increased as well, going from $18 to $25 for 24 hours at Aria, Bellagio and Vdara.
The concept of charging for parking originated with MGM in 2016 when T-Mobile Arena opened in its cluster of properties near Tropicana Avenue. In return, MGM has upgraded its parking facilities.
"Visitors have been generally accepting of the new program," said MGM Resorts spokesman Gordon Absher. "Many appreciate the upgraded facilities, especially the electronic way-finding technology that allows drivers to find an available space more quickly."
MGM officials said there's nothing that has shown up in visitation numbers that shows a negative effect of parking fees. It does not separate the revenue generated from the fees in its quarterly reports.
MGM's system of parking fees, however, seems to be the impetus behind The Cosmopolitan of Las Vegas implementing its own parking fees for valet and self-parking this spring. Self-parking is complimentary for guests who are Sterling status or higher Identity membership and reward members.
"Convenience and overall resort guest experience are top priorities at The Cosmopolitan of Las Vegas," according to a statement released by casino. "Due to the current policy change to paid parking amongst our neighboring resorts, our parking facility has been impacted by non-resort guests' increased use. These factors have necessitated that we adopt the same policy to ensure access to our actual resort guests."
The Cosmopolitan's self-parking rates are complimentary for less than an hour, $7 for one to four hours and $10 for four to 24 hours. The valet rates are $13 for up to four hours and $18 for four to 24 hours.