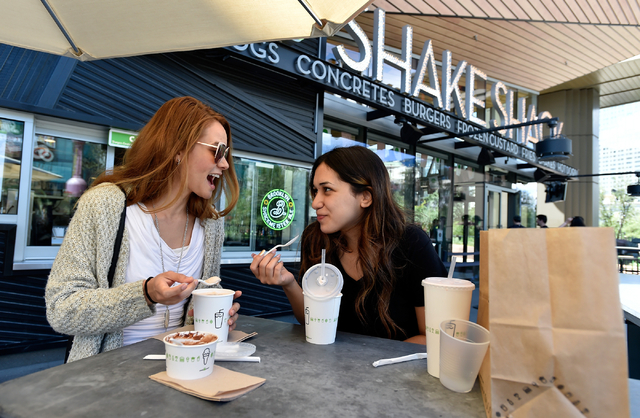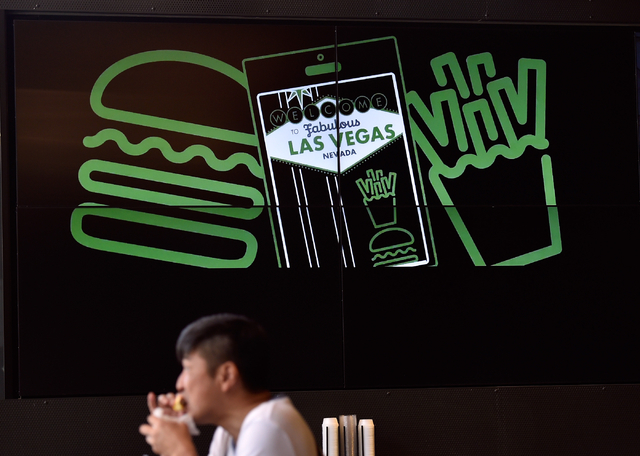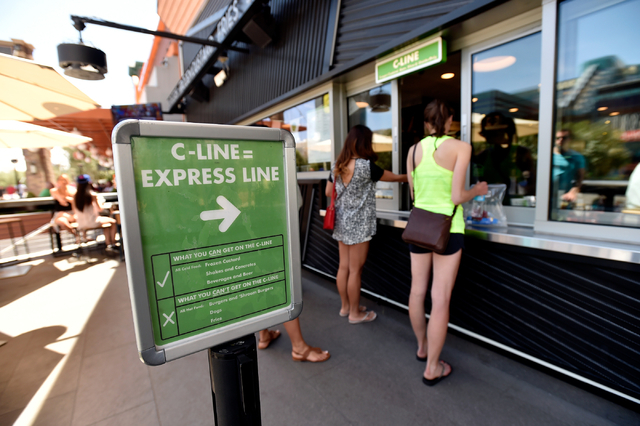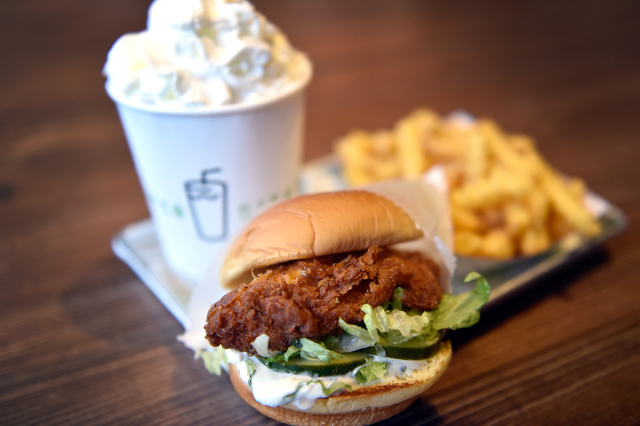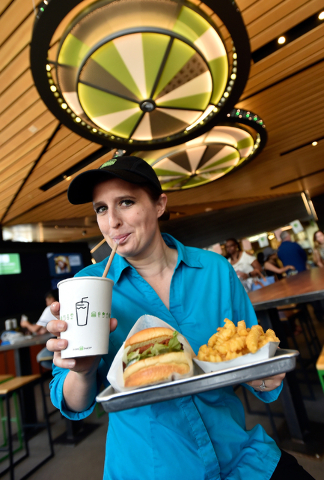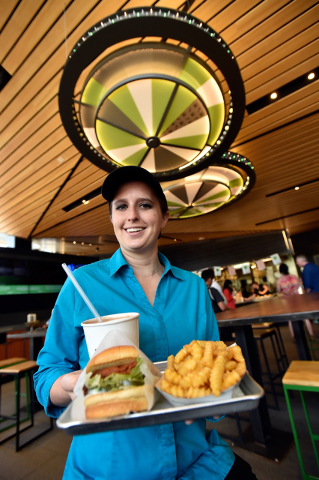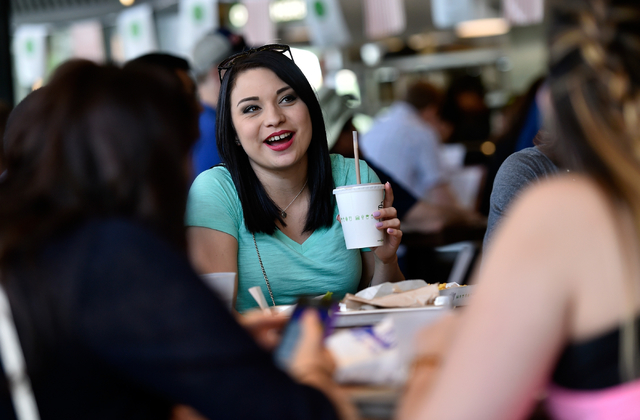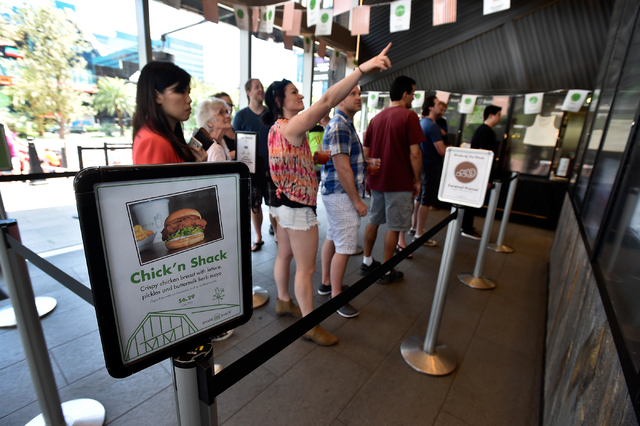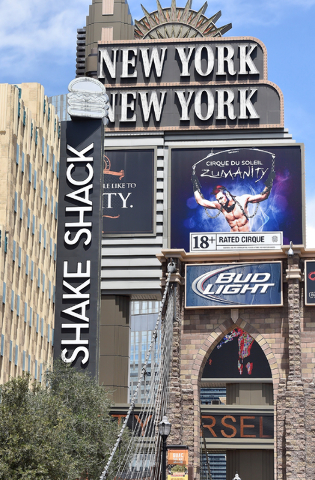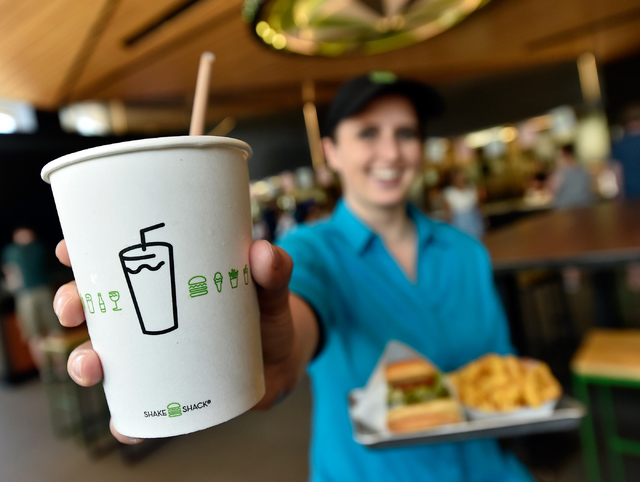 Las Vegas seems to have a love-hate relationship with chains. While locals profess a love of unique home-grown restaurants and shops, the location of national chains has been widely viewed as a benchmark of the city's maturity and place on the national stage.
The era of being without Ikea, Chick-Fil-A or Cracker Barrel is ending. Only a professional sports team remains on the checklist of must-have urban attributes. And that may be near.
This decade Las Vegas has served as a beacon for national restaurant and retail chains that wanted to expand into the fast-growing market that has national visibility.
The additions of these brands has brought Las Vegas up to speed with many larger metropolitan areas across the country, as popular West Coast brands like Round Table Pizza and national retail giants like Crate n Barrel have brought further legitimacy to the market.
"In my opinion, brands will always have a 'if you build it, they will come' mentality with the Las Vegas market regardless of the country's economic or political climate," says LeRoy Godfrey, chairman of the membership committee for the National Restaurant Association and managing partner with the national restaurant steakhouse chain Fleming's, which entered the Las Vegas market two years ago. "Brands will always come to Las Vegas thinking they will do well. They learn that they have to take care of locals and provide a high quality product just to compete."
Labor issue
It is a competitive landscape for brands and for the people who work at restaurants. The wait staff, for example, is often lured by the promise of fast action, big sales and big tips. The deep job market makes it even harder for these new brands to retain employees if the restaurant does not get off to a fast start.
"The labor pool is fast, and there are always people looking for the next shiny gem," says Godfrey. "If a restaurant opens and doesn't do what the employee thinks it should in the first six months, the employee is going to go somewhere else."
National restaurant chains coming to Las Vegas need to look no further than to Shake Shack for a model of a brand that hit the ground running to exceed expectations. In late December 2014, Shake Shack opened its doors on the Las Vegas Strip, bringing the famous ShackBurger and large expectations to its first location at MGM's New York-New York hotel.
As the first Shake Shack on the West Coast, the restaurant reflects the Las Vegas 'over-the-top' attitude while staying true to the brand's New York City roots. In October, Shake Shack opened its second Las Vegas location in downtown Summerlin, and even featured new frozen custard menu items for the locals: the Summerlin S'more, Red Velvet Rocks and Desert Crunch-stellation. Five percent of sales from Red Velvet Rocks are donated to the Communities in School program.
"It is an interesting market for us because we have two Shacks that tap into two vastly different demographics and they both have performed beyond our wildest expectations," says Zach Koff, senior vice president of operations for Shake Shack, which also just debuted their first-ever Shake Shack slot machine and blackjack table at New York-New York.
A Vegas gold mine?
Carmine's opened its first restaurant west of the Mississippi River in the Forum Shoppes at Caesars Palace in 2013. To find success in the Las Vegas market, the restaurant focused almost exclusively on group business and have made the corresponding changes in their menu. Making menu and operations modifications for long-term success in the Las Vegas market is common with national chains.
"Carmine's has been extremely successful in Las Vegas because we focus on large groups with gigantic portions served family style so we can serve corporate groups, families, bachelor and bachelorette parties, weddings and more," says Jeffrey Bank, chief executive officer of the Alicart Restaurant Group, parent company of Carmine's.
Carmine's was established in New York City in 1990, so their loyal guests from their locations in New York City, Atlantic City and the Bahamas are excited to see the brand's expansion to Las Vegas when they come to Caesars Palace.
Carmine's hasn't let the vastly different Las Vegas backdrop change what has been successful in operations. Before opening the Las Vegas location, the Las Vegas management team went to New York for onsite training to implement many of the same systems that have been successful in all their restaurants.
"We are doing so well in Las Vegas that we are opening a Las Vegas location of Virgil's Real Barbecue at The LINQ later this summer," says Bank. "Carmine's is a great place and Virgil's will bring true barbecue to the city with the highlights of each region and a live music experience."
Not in Vegas … yet
One large national restaurant chain that has not made its way to Las Vegas yet is Culver's, a Wisconsin-based hamburger chain that has seen rapid expansion this decade. That expansion has been tied to a loyal Midwest customer base that has relocated throughout the United States. While there was no was no sign of Culver's in the region a decade ago, there are now several spread throughout the Phoenix metropolitan area.
There are now over 50 Culver's restaurants in 24 states.
"We are seeing a lot of growth in Florida, and we just opened our first restaurant in Georgia," says Tom Goldsmith, director of development for Culver's. "We are also opening new restaurants in North Carolina in June and Boise, Idaho this summer."
However, the rapid expansion of Culver's won't be coming to Las Vegas any time soon. The Las Vegas region marks a completely new distribution center for Culver's, meaning they need to have several franchisees interested in starting restaurants before they can add Las Vegas to its map of restaurant locations. Culver's still has not entered the New Mexico market either.
The experience of large restaurant and retail brands coming to Las Vegas will also continue to mean more exposure in suburbs like Henderson and Summerlin, as well as the Strip. These are the areas that have the most potential and room for brand growth in coming years.
"There are going to be more opportunities for the quick serve and casual dining brands as the city grows and the suburbs expand," says Godfrey. "The constant competitiveness in our restaurant industry keeps you humble, keeps you on your toes and it also keeps new brands coming to Las Vegas."