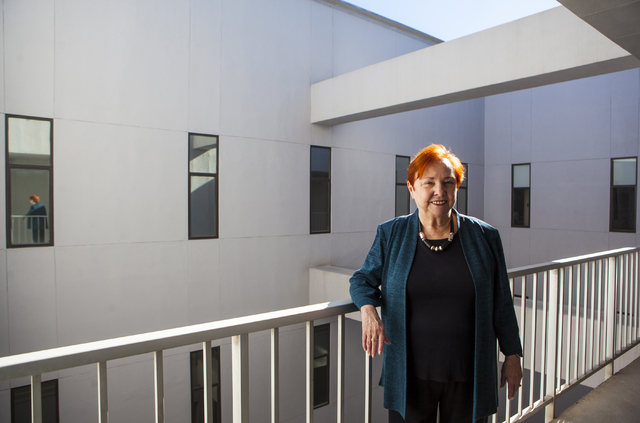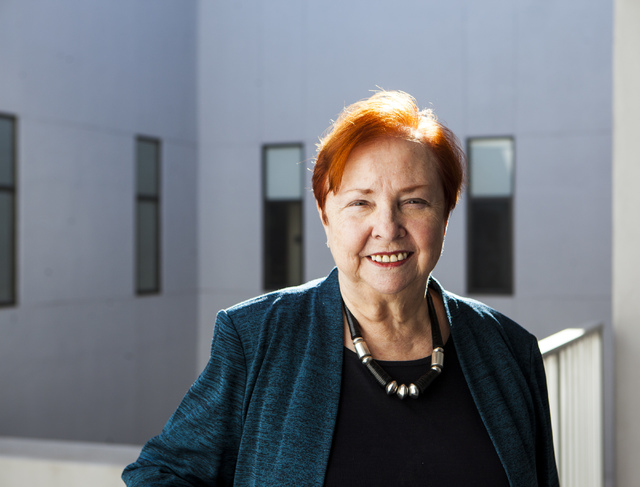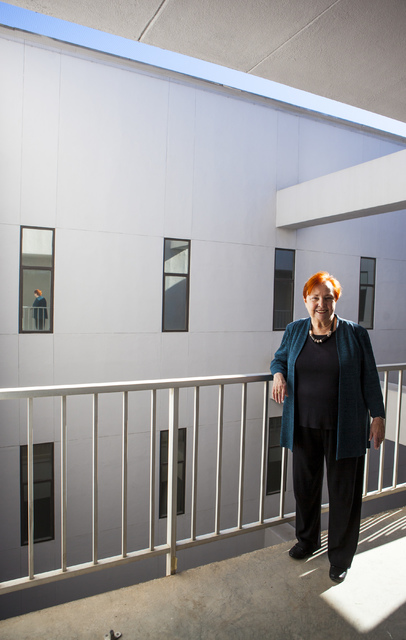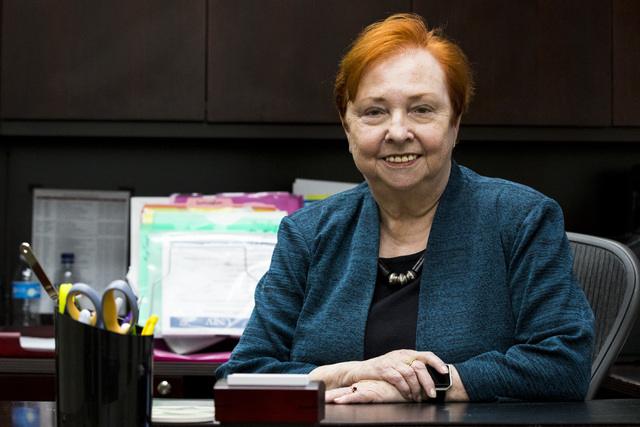 Barbara Atkinson picked a heck of a way to spend her retirement that started in the Florida Keys.
Atkinson had just wrapped up a 37-year career, culminating as dean and executive vice chancellor at the University of Kansas School of Medicine in 2012. Two years later, University of Nevada, Las Vegas called, and she couldn't say no to serving as founding dean of its School of Medicine.
The school is on its way to starting up next summer with an initial class of 60. The school received its accreditation in October and has been interviewing hundreds of applicants, and will name 20 of its selections by the end of 2016 and remaining 40 in early 2017.
"It was a huge opportunity," Atkinson said of giving up her retirement for the dean's position. "There are medical schools starting up across the country but most of them aren't part of a big university like UNLV or a city like Las Vegas that desperately needs doctors and health care. The opportunity to build an academic health center and plan a curriculum that really is forward-thinking doesn't happen very often. I decided it would be a wonderful opportunity."
Atkinson said it's difficult for a medical school that started in 1905 like Kansas to do a major overall of its curriculum. It can only be changed on the edges. With UNLV, she said she has a chance to set up an entirely new structure, and that's what drew her to the job.
The new students will become certified emergency medical technicians in the first six weeks, something Atkinson said has been done at one other new medical school. It's all about taking the best practices from schools across the country and bringing them to Las Vegas, she said.
UNLV will also adopt a problem-based curriculum that most schools don't use because it's labor-intensive for the faculty, Atkinson said.
"I decided it was the best for the future," Atkinson said. "It teaches students to think and how to find information and literature and think like doctors right from the beginning. We felt it was worth the extra faculty time and effort to be able to do that curriculum."
What happens with a problem-based curriculum is medical students get a case on paper every week, Atkinson said. It could start with a patient who comes in with a cough, and students have to think about everything they know that causes a cough.
Students are given more information, and may learn the patient only coughs at night in bed, Atkinson said.
"By the end, it might turn out it's a teacher at a high school with TB, and then it's a public health problem with a high school that they have to figure out how to handle that," Atkinson said.
UNLV will do a third-year clerkship at outpatient clinics rather than in a hospital, Atkinson said. Typically, students do two months of family medicine and handle OB/GYN, surgery, psychiatry and pediatrics, for example. Under this program, the students may do internal medicine on Monday, pediatrics on Tuesday and OB/GYN on Wednesday.
"They will have a whole slate of their own patients they will see for a year," Atkinson said. "A lot of schools that have that kind of curriculum usually are in a rural setting for a few of their students. I don't think there is anybody doing that curriculum as an outpatient for their whole class."
Atkinson has had a chance to see what works with her experience at Kansas and before that as the dean of the Medical College of Pennsylvania and Hahnemann University (which now combined are the Drexel College of Medicine).
Not only is Atkinson overseeing the installation of the curriculum and accreditation, but she's also handling the recruitment of faculty, managing school operations, philanthropy and community outreach. In addition to that, Atkinson's crafting frameworks for the school's faculty practice plan, graduate medical education program, hospital affiliation agreements and community clinical teaching sites.
Atkinson helped raise $13.5 million in 60 days to fund 135 scholarships for future medical school students — including the entire charter class expected to begin classes in 2017. The school will give out 25 scholarships valued at $27,000 a year to the 60 students admitted in 2018, 2019 and 2020.
"This will get us the very best students that we think we can get," Atkinson said.
Not only that, but the selection process is geared toward accepting those with ties to Nevada to ensure they stay and practice medicine here. Those who live in Nevada, graduated from UNLV, or have parents or grandparents in the state get preference, Atkinson said.
"We're going to pick the ones we think will stay and embed them in our community and hope they will stay," Atkinson said. "That is the goal of the school to train doctors for Nevada."
Atkinson had a similar mission in Kansas where she opened a new campus in Salina. She also expanded one in Wichita from a two-year to a four-year program as part of addressing the state's physician shortage.
Atkinson came to Las Vegas with some impressive accomplishments. She was elected to the Institute of Medicine of the National Academy of Sciences in 1997, and in 2010 was appointed by President Barack Obama to the Presidential Commission for the Study of Bioethical Issues. In 2011, the University of Kansas Medical Center established the Barbara F. Atkinson Professorship in Pathology and Laboratory Medicine.
Atkinson's interest in medicine started with her dad, Walter Frajola, a professor at the Ohio State School of Medicine where he taught biochemistry and ran clinical labs. Her dad's lab had one of the first electron microscopes that she would use for her high school science fair projects since it magnified cells 300,000 times. She used it to study cells that were healthy and that had tumors, and that ultimately led to her interest in pathology.
"I was fascinated at looking at cells since high school," Atkinson said. "This is how you make a diagnosis of cancer. Sometimes you take a biopsy of tissue and look at that. There is taking cells like a Pap smear or needle aspiration of pancreas or lungs or thyroids to say if cancer or not. I found it fascinating by looking at cells and I could teach other people by looking at cells."
Atkinson's ties to Ohio State where her father worked led her to her husband, Bill Atkinson, a medical student who ultimately became a pulmonary internist. She got a late start in life since she didn't go to medical school until her children started grade school. Now at 74, she doesn't have any plans to retire and wants to at least see her first class graduate.
"I thought it would be challenging and it is, and that's exciting," Atkinson said. "There is a lot of recruiting to do and the planning part is fun. Most of it is fun. I really enjoy talking to the community about what we are doing and I write a weekly newsletter. So far things are going really well and I'm pleased with where we are. This community was desperate for something like this to happen, and I have been amazed at how positive people are about it. It's been an exciting opportunity for me. I'm glad I did it and glad it's ready to go."