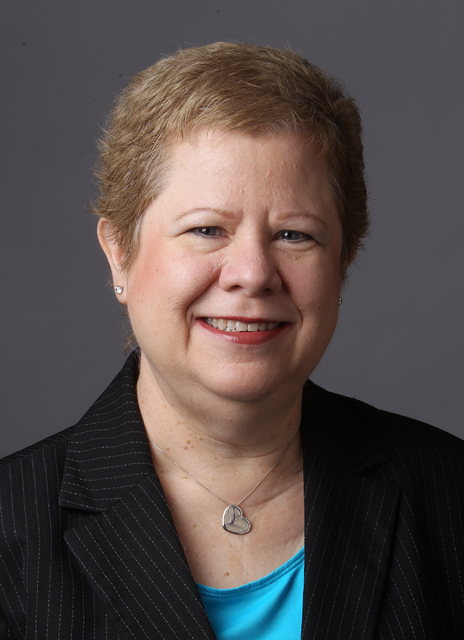 Our final Business of Medicine quarterly magazine for 2017 sets the stage for the upcoming year. We have started to change things around a bit for this publication, one of the few that covers the Las Vegas health care industry.
We have a new redesign, and will continue to tweak the layout and content of this very important periodical as it evolves. We take seriously our responsibility to provide industry news and features to Las Vegas health care professionals. Our editorial approach for this publication will be one of a business medical journal — covering the new technology, research, institutions and issues that affect the local health care industry.
A big part of our coverage is talking to the people who are changing the medical scene in Las Vegas.
This issue's cover features Dr. Edwin Kingsley of the Comprehensive Cancer Centers of Nevada. He is working to bring Southern Nevada's first marrow transplant program to the valley.
We also meet Dr. Barbara Atkinson, the new dean of UNLV's School of Medicine. She came out of retirement, having last served as the executive vice chancellor at the University of Kansas School of Medicine in 2012, to help create the forward-thinking curriculum that will set the school apart from others in the U.S.
In addition, we take a look at Las Vegas' deep shortage of doctors and what the new school and other training programs can do to help relieve it.
Las Vegas is not known for being a place of medical research, but we have found it is increasing, and our coverage in this issue looks at cutting-edge clinical trials The Cleveland Clinic Lou Ruvo Center for Brain Health and Comprehensive Cancer Centers are holding.
I have a great personal affection for one of the features in this publication.
We talk to Carol Cline-Ong, CEO and co-founder of MDL Group, about how she kept her business going while battling breast cancer.
I will always hold dear her words of encouragement when I returned to work after my own battle with this disease.
We are grateful for the relationships that have been forged over the past couple of years publishing the Southern Nevada Business of Medicine. The Clark County Medical Society provides valuable insight and connections to the medical community.
In the coming year, we look forward to continuing to deliver health care news that is meaningful for your business.
Happy holidays!
Debbie Donaldson
Publisher