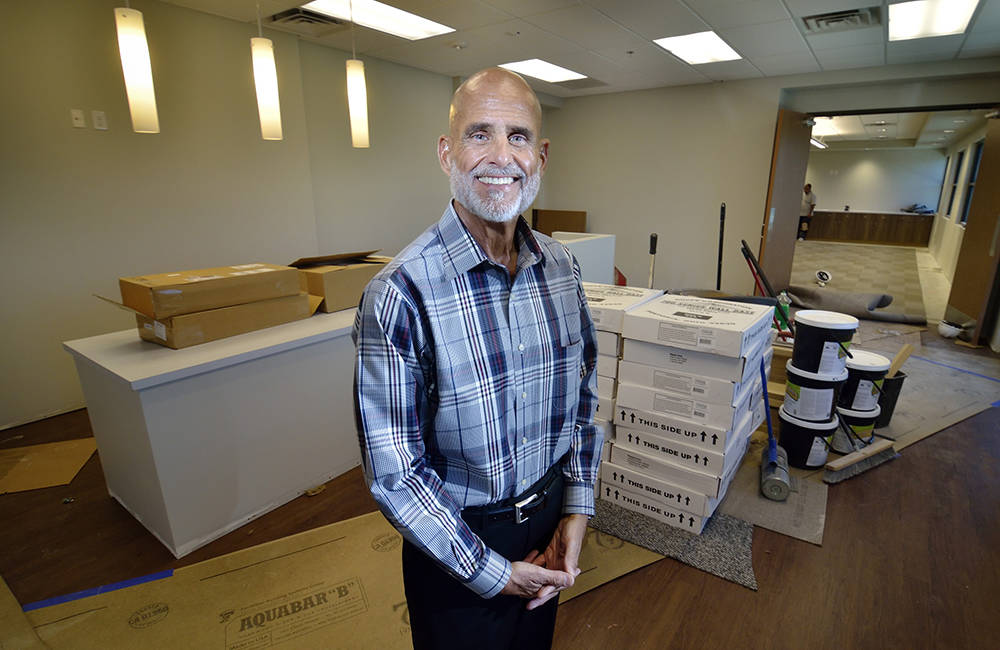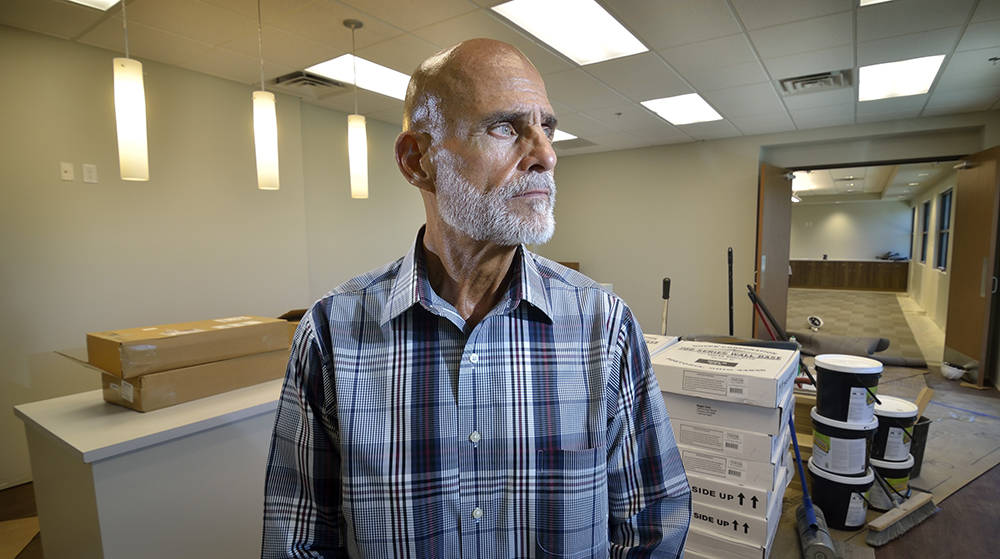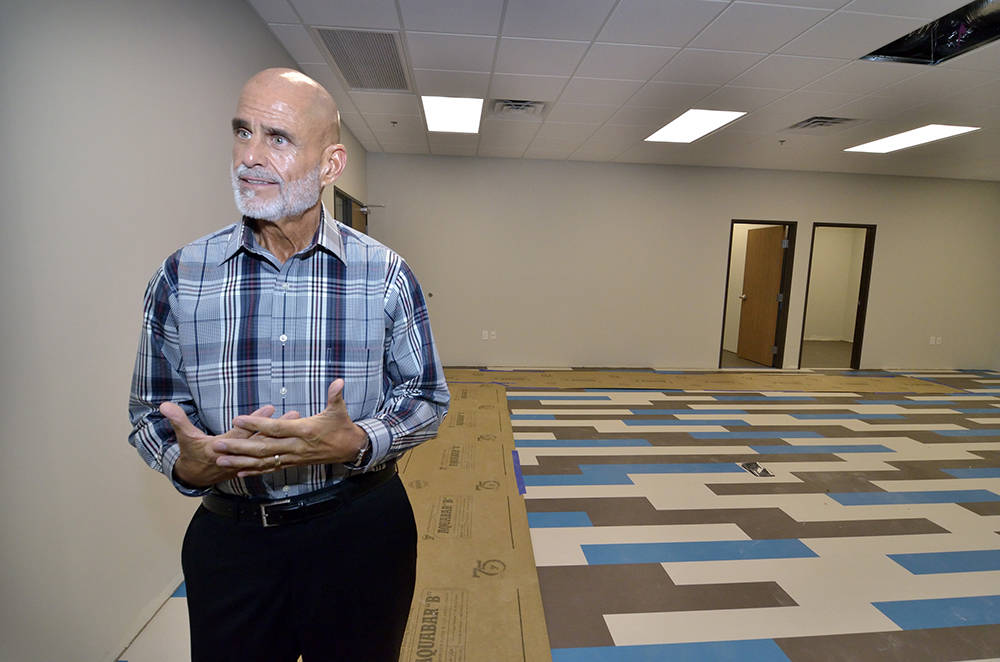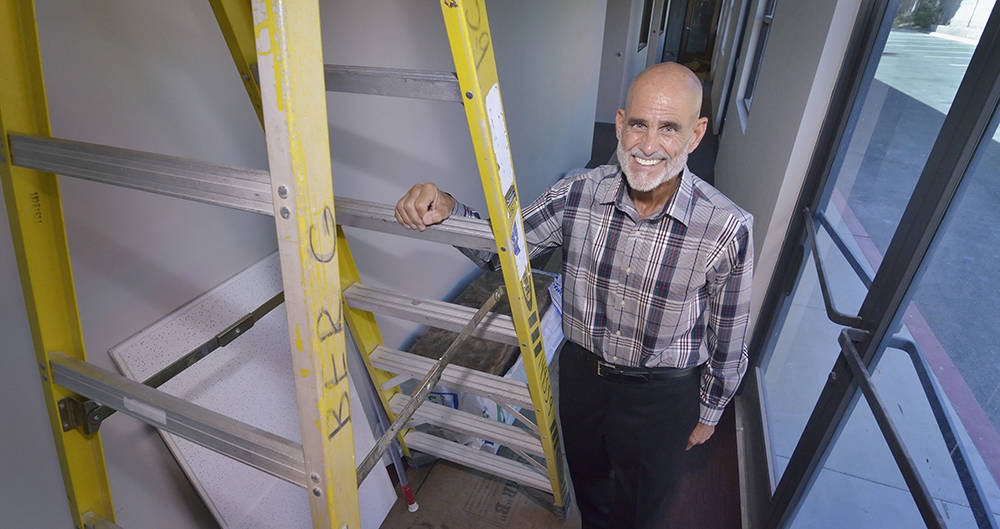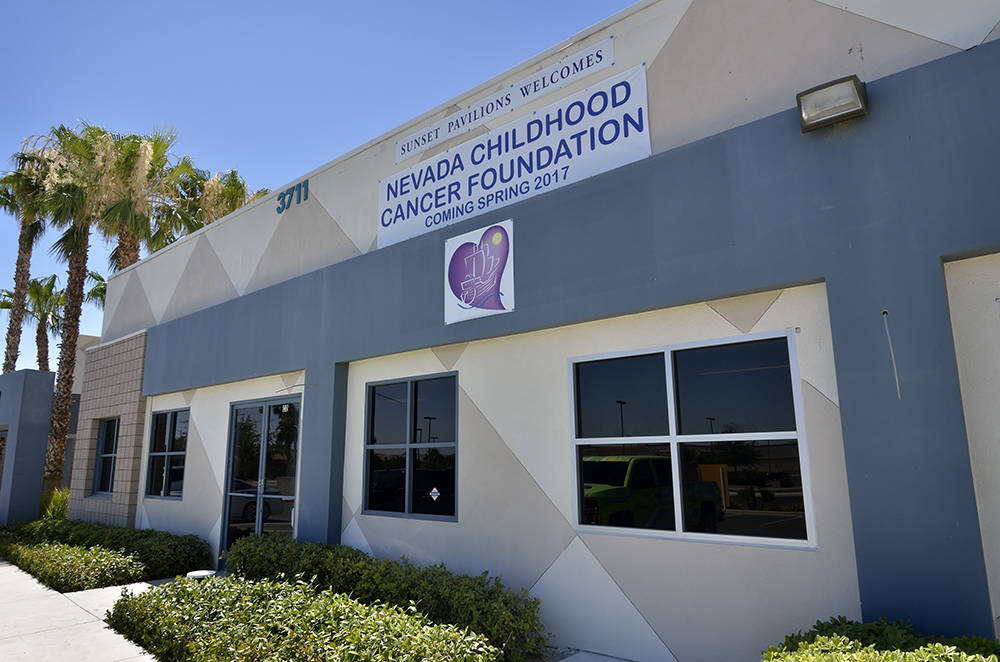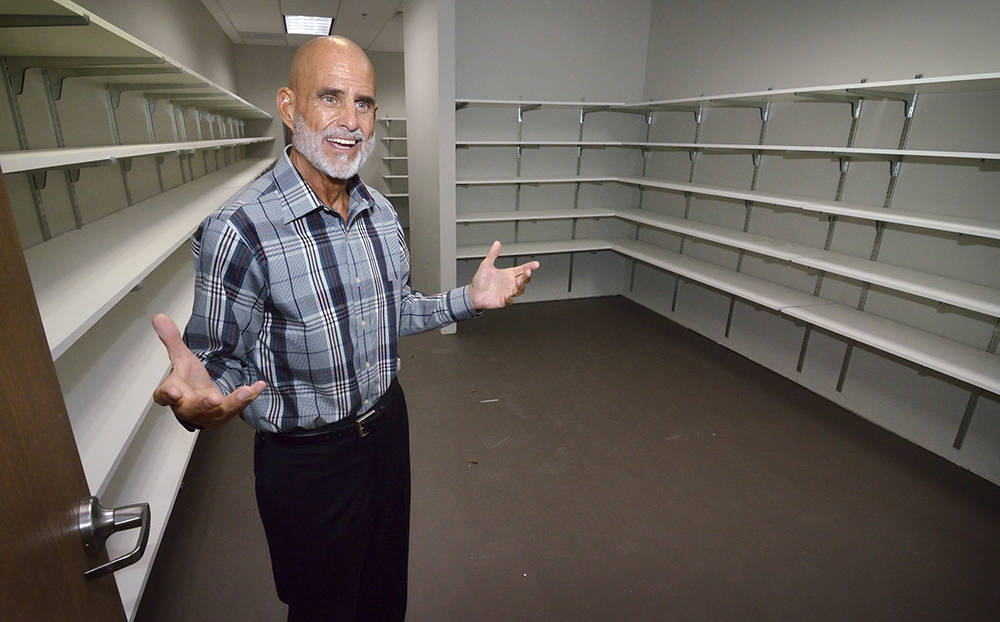 Nevada Childhood Cancer Foundation moved its services into a new location that brings the nonprofit foundation and one of its main programs, The Caring Place, together under one roof. The new facility, named The Nevada Childhood Cancer Foundation Britney Spears Campus, delivers a variety of services to pediatric cancer patients and adults touched by cancer.
The 16,000-square-foot-building at 3711 East Sunset Road has separate entrances for The Caring Place and the foundation, and families can seek support from each organization at no cost to them.
Singer Britney Spears made it possible to obtain and renovate the group of offices that was formerly at the site by raising $1 million with donations from ticket sales from the "Piece of Me" show at Planet Hollywood Resort, according to Jeff Gordon, CEO and president of Nevada Childhood Cancer Foundation. Additional donors included Southwest Specialty Contractors, Zappos, XCYCLE of Las Vegas, Robert Earl, Live Nation, Caesars Entertainment, Elizabeth Arden and Ann White of Ultimate Fighting Championship.
"When Britney Spears came to town to begin her show we were contacted by her people that we were one of many children's charities she wanted to interview to do something special for," Gordon said. "We set up a time and her people came and met with us and we just presented who we were and all the needs we had. One of which was to have a building that we could call home to The Caring Place and Nevada Childhood Cancer Foundation."
Since NCCF took over The Caring Place in 2011, Gordon said moving the programs into one location has been their goal. Previously located at 4425 S. Jones Blvd., The Caring Place is on track to double in size and increase its programming by 25 percent to offer more healing arts services such Reiki, reflexology, yoga, stress management, massage and support groups.
Dr. Mary Ann Allison, practice president of Comprehensive Cancer Centers of Nevada and medical oncologist, founded The Caring Place in 2005 to provide a place where patients battling cancer could go to seek emotional support as a complement to medical treatment.
"It's an important part of their treatment that I think helps them get through the walk that they have to walk," said Allison, who said The Caring Place joined forces with NCCF to share resources and be part of a larger organization. "It's been a really good marriage, so to speak, between the two organizations, and we've brought something to them and they've obviously helped us being a big organization. So that's been a win-win."
With NCCF and The Caring Place in one location, cancer survivor Iliana Gauna and her 18-year-old daughter Ilia can now go to the campus at the same time for individual services.
"Now when she (Ilia) goes for therapy I will have my own side to do therapy or do a class or whatever event they are having," said Gauna, who was diagnosed with ovarian cancer 2½ years ago. "We will both be able to do it at the same time versus over here (the old location) I could only do some events by myself and they would not have anything for her. It's much, much better."
Gauna visits The Caring Place for meditation and Reiki, a technique that uses hands-on healing by a practitioner to transfer energy to a patient. Her daughter, Ilia, 15, started attending the second-Saturday-a-month support group and goes to children's therapy once a month on Wednesdays.
"They don't give her time to think: "Oh, my mom is going in for another test,'" said Gauna, who is cancer-free but still faces a lifelong battle with lymphedema, the build-up of fluid in soft-body tissues that causes swelling in the arms or legs. "It's a good distraction."
NCCF serves more than 400 pediatric patients, survivors and their families each year and offers more than 45 pediatric and adult programs.
Once NCCF receives a pediatric referral, its team identifies the financial, educational, social and psychological needs for each family. With only 11 full-time employees at NCCF, the staff wears a lot of hats, and more than 100 volunteers donate their time each month to conduct yoga classes, art therapy and group workshops.
According to Gordon, who started with NCCF in 1997, he is seeing more and more children being diagnosed with different cancers.
About 10,270 new cancer cases will be diagnosed in children ages zero to 14 in the United States in 2017, according to the American Cancer Society. While the incidence rates in children have slowly increased by 0.6 percent per year since 1975, the childhood cancer death rates have declined by more than two-thirds from 1969 to 2014, according to the report. This is largely due to improvements in treatments and participation in clinical trials.
"When I first started back in the 1990s running the foundation, acute lymphoblastic leukemia (ALL), for example, was at about a 53 percent cure rate, and ALL is one of most common (cancers) that we see our children diagnosed with," Gordon said. "Now, through medical science that cure rate is over 95 percent. That's exciting but it doesn't make it any easier for kids and families to go through it. But, it helps us give them more realistic hope and light at the end of the tunnel."
Finding that light was a priority for Shareece Bates and her family. When her husband was diagnosed with stage 4 lung cancer in 2010 and given one month to live she was determined to find a place for her and her then-5-year-old son Miles to seek support.
"Being new into that type of environment, the cancer community if you will, is overwhelming and you don't know where to turn and emotions are high," Bates said.
Bates said at Kids Connected, the support group for children at The Caring Place, her son could sit with other kids going through similar situations and have a safe place to talk and discuss the changes happening in their household.
"I feel like he became more fearless in that respect," she said. "He wasn't afraid, and as a parent, that's what you want if they're facing something like that."
Bates, who lost her husband in March 2016, volunteers the second Saturday of each month by working with children on arts and crafts and jewelry making.volunteers the second Saturday of each month by working with children on arts and crafts and jewelry making.
"My goal as a volunteer has really been to open up what The Caring Place stands for and really bring awareness to the family aspect," said Bates, whose family was named the 2014 Family of Courage by The Caring Place.
Her son, now 11, already asks her when he can become a volunteer.