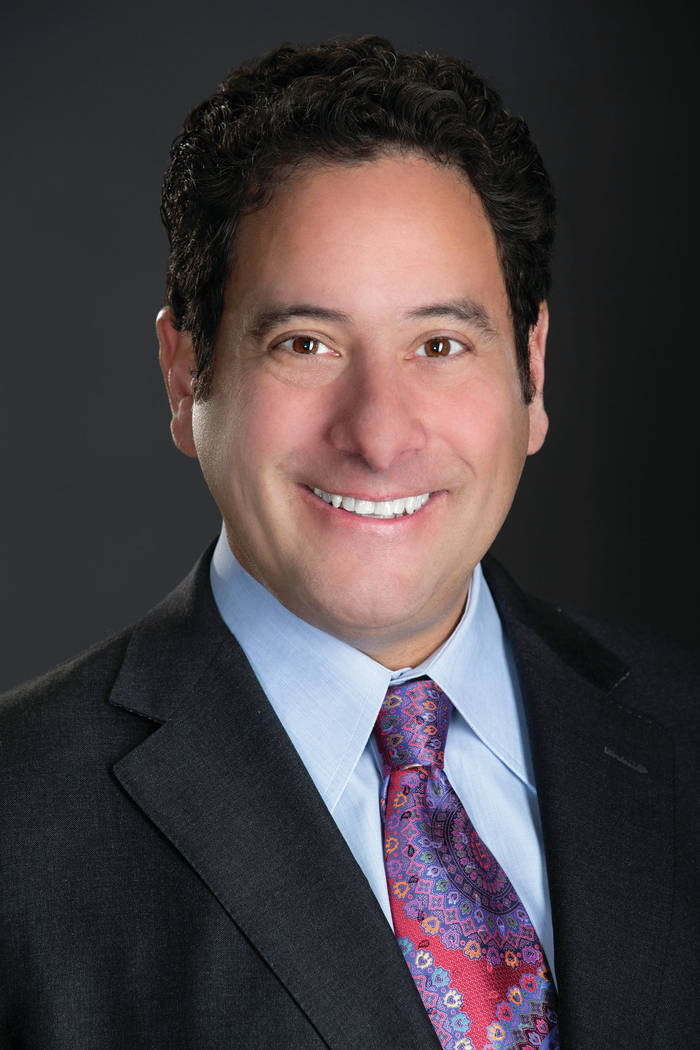 This is a very strange time to be a physician. As Congress continues to fight the Affordable Care Act, otherwise affectingly known as "Obamacare," we, the physicians of Clark County, continue to see patients on a daily basis. I am one of many physicians in Clark County who is part of a private practice. It is one thing if your paycheck comes from a hospital or a very large group, however, it is quite another if you own or co-own a smaller private practice. I co-own a group of six maternal-fetal medicine physicians; otherwise known as a high-risk pregnancy specialists.
As a maternal-fetal medicine specialist, most of our patients are referred to us from other providers. Whether they have insurance or Medicaid, we will still take care of them. The problem arises when the patient has neither insurance or Medicaid. Since the start of the Affordable Care Act, we have seen many more patients with Medicaid. Although Medicaid pays us about 50 percent of what insurance companies pay us, we, of course, will still see that patient. When high-risk pregnant women become pregnant, and, they cannot afford insurance, but, are not eligible for Medicaid, their conclusion to solve this problem is to not seek care. Of course, this is not a safe solution for a pregnancy. They just show up to a hospital when they go into labor and the hospital cannot turn that patient away even if they cannot afford to pay the bill.
The problems with this pathway are numerous. First of all, there is definite evidence that those patients that receive prenatal care have fewer complications during their pregnancy and delivery.
Second, and most important of all, there is less chance of preterm delivery if care is sought before delivery. The cost of a baby in a neonatal intensive care unit can run many thousands of dollars per day. Multiply that by several weeks or even months and many people, it is easy to see the decision to provide prenatal care is, if anything, a smart financial decision. Also, babies that delivery preterm are much more likely to need medical care for years afterward, and, possibly, for the rest of their lives.
There are other conditions that, if discovered during pregnancy, have been found to significantly decrease long-term morbidity by just knowing the diagnosis ahead of time. For example, if a patient has a fetus with spina bifida (an opening in the spine), performing a cesarean section and having a neonatal team standing by and delivery has been shown to decrease the risk of developing lifelong paralysis. Do we even have to discuss the cost savings alone (not even counting the emotional toll) of preventing long-term paralysis of a baby? If a patient does not seek prenatal care because she cannot afford it, there is still going to be a baby, and subsequently a baby, child and then adult that will need lifelong medical care. It is easy to see that by providing insurance or Medicaid to the patient that delivered this baby is the most cost-effective way to handle this situation. What would happen to this patient when she just shows up in labor at a local hospital and delivers this baby? After the patient's savings have been exhausted, then the baby will receive Medicaid, but, now, the medical care will be significantly greater. Does this make any sense to anyone?
So, what is the solution? Well, I cannot pretend to be an expert on all aspects of health care, however, I do know this small part of health care: The care of high-risk pregnant women will only improve if they have insurance, Medicaid or some financial source to pay for their prenatal care. Otherwise, the cost, both financially and emotionally, will continue to grow.
Joseph A. Adashek, MD FACOG, is a clinical associate professor at the UNLV School of Medicine; president of the Clark County Medical Society; chairman of the maternal-fetal medicine, Summerlin Hospital and Medical Center; chairman of the maternal-fetal medicine, Southern Hills Medical Center.