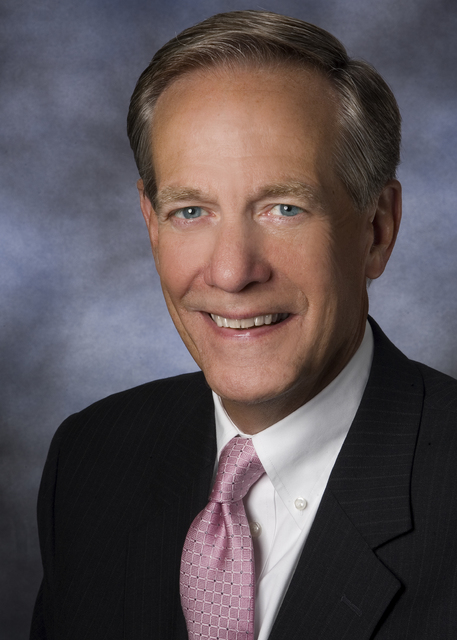 When people have a specific illness or health issue, they see a medical specialist. But what about health care professionals who need guidance on financial services? It makes sense for them to contact a specialist at their bank who is familiar with the health care industry and can help ensure the financial health of their practice.
As director of The Private Bank by Nevada State Bank, I frequently speak with clients in the medical profession and have learned that they face unique challenges because of how health care has evolved during the last few years. Many of these changes affect the ways health care providers get paid, making it more difficult for them to manage their practices' cash flow. Medicare and insurance reimbursements are ever-changing, and the Affordable Care Act presented a lot of unanticipated issues.
One of the major issues doctors, dentists and medical practices face is finding cash-flow solutions for delayed reimbursement by insurance companies. A doctor might bill the insurance company $1,000, but the actual amount paid might be in the neighborhood of $69, and who knows how long it will take for that payment to come through?
It's difficult for medical practices to cope with that issue on a day-to-day basis when they have bills to pay like every other business. A banker who is familiar with this chronic problem can offer solutions that help reduce stress on the professional who is trying to juggle patient care and financial issues.
Medical professionals have years of specialized education in their field, but they are not banking experts or financial gurus. Most bankers also have years of specialized education and experience, but they might not be familiar with all the ins and outs of the health care industry. In order to bring these two groups of experts together, The Private Bank by Nevada State Bank recently set up a specialized training program for bankers so they can better understand the challenges and frustrations of their health care.
We contracted with the Risk Management Association to lead a workshop for our private bankers on lending to medical and dental practices, and then overlaid that with online courses on the Health Insurance Portability and Accountability Act of 1996 (HIPAA) regulations.
This rigorous training helps bankers better understand and handle the financial challenges medical professionals face. After finishing the course, The Private Bank by Nevada State Bank designates them as certified medical bankers.
According to the University of Nevada School of Medicine, Nevada needs an additional 2,900 doctors just to bring the state in line with the national average for physicians per resident. In answer to this demand, UNLV's School of Medicine and Roseman University Medical School are coming on line soon, and Touro University is already training doctors.
These new health care professionals will need specialized financial guidance from bankers familiar with the health care profession, and our CMBs will have the training to assist them in setting up and growing their practices.
I'm looking forward to meeting them, although I hope it will be at the bank and not in the emergency room.
Randy Boesch is the executive vice president and director of The Private Bank by Nevada State Bank.