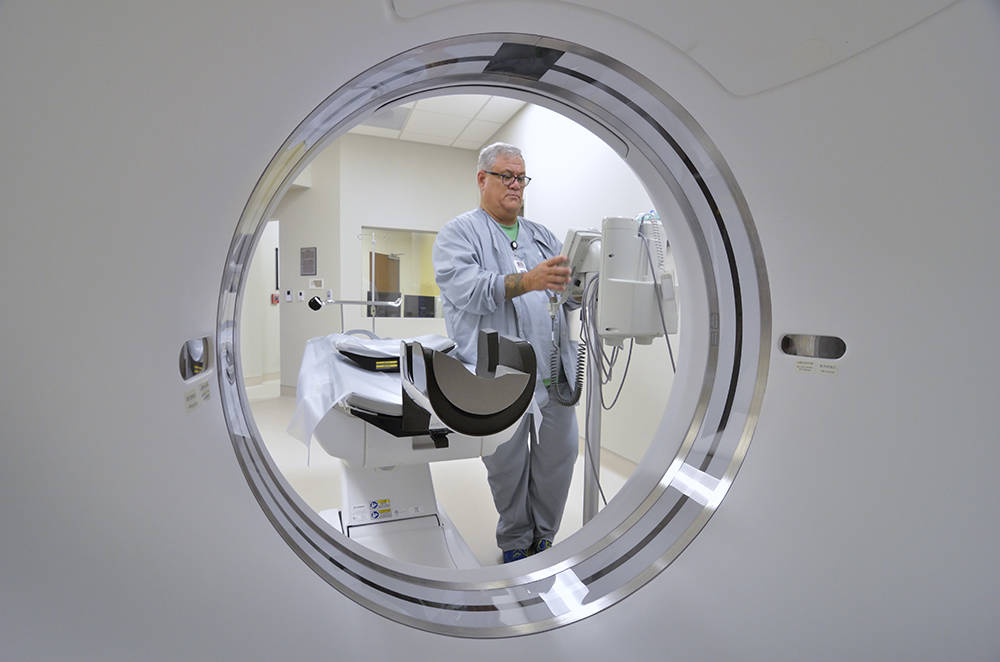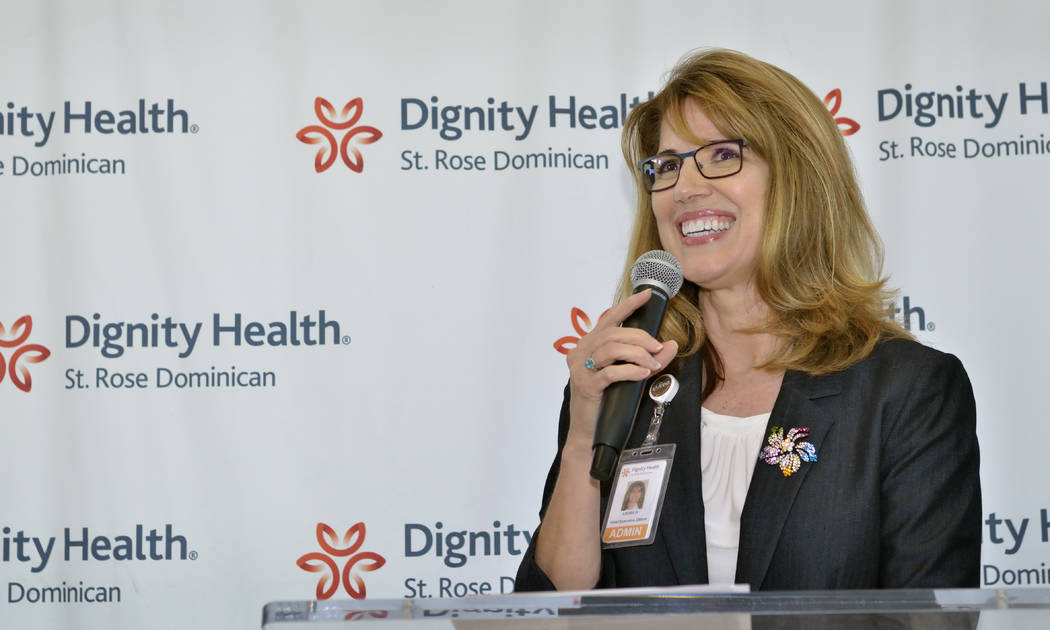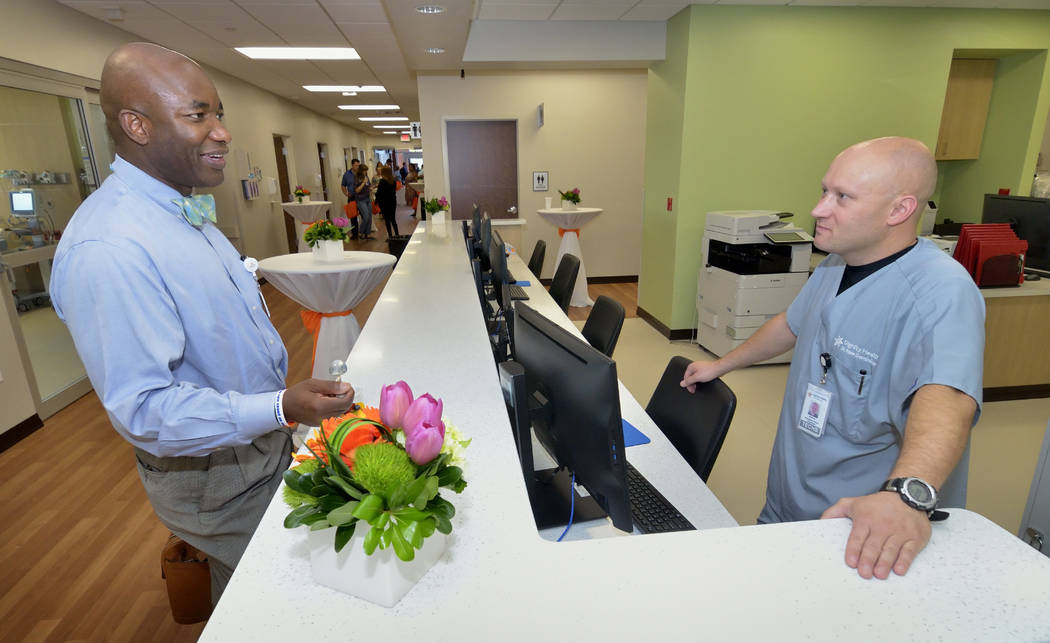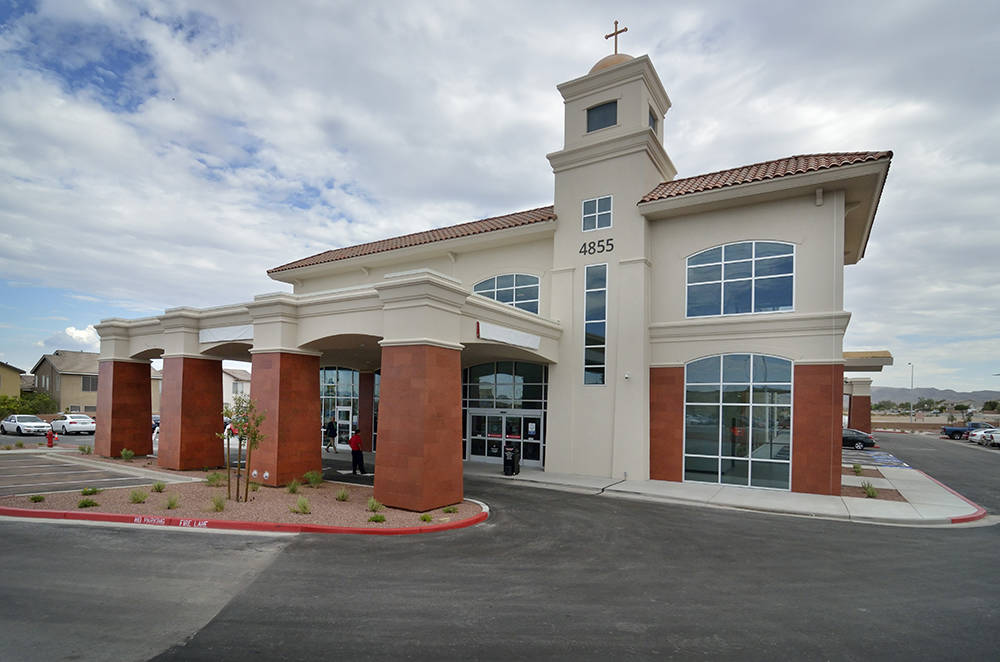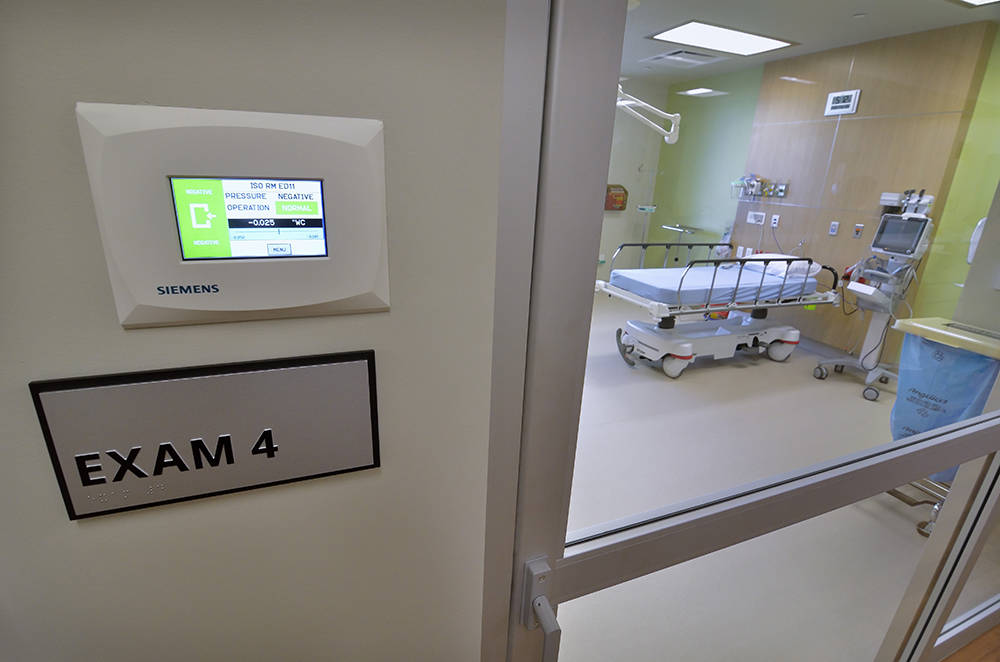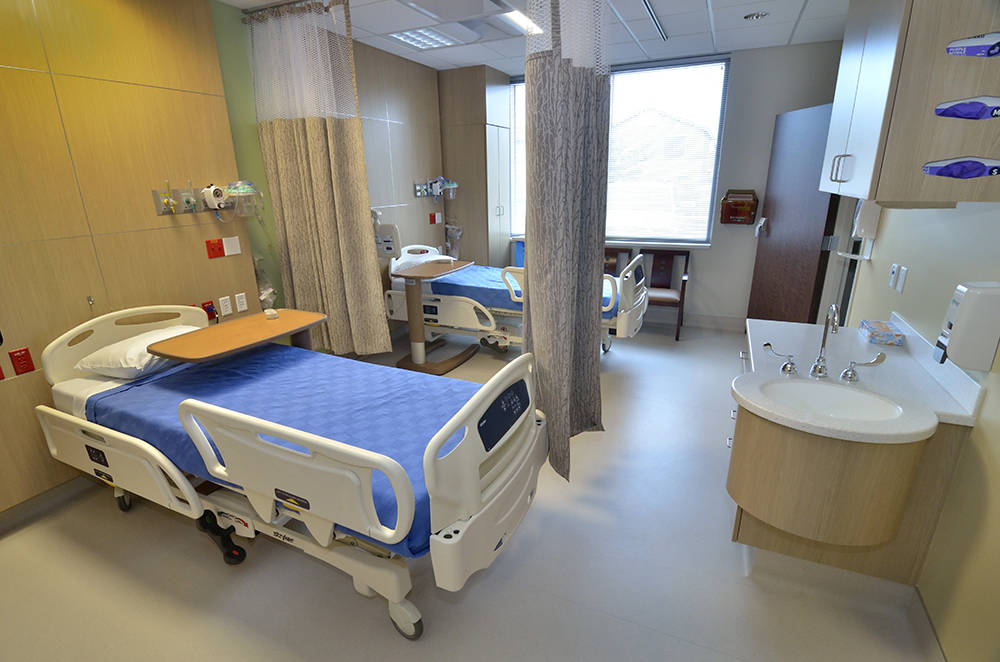 They're called microhospitals or neighborhood hospitals — the newest concept to reach Southern Nevada — and the partnership that built them is already labeling them a success.
Since Dignity Health-St. Rose Dominican and Texas-based Emerus Holdings Inc. opened its North Las Vegas campus neighborhood hospital June 26, it's seen more than 1,800 patients treated in its emergency room through Aug. 6. It's facility on Blue Diamond Road in the southwest valley that opened July 26 has seem more than 200 patients in its emergency room in less than two weeks.
The partnership opened a neighborhood hospital at 9880 W. Flamingo Road on Aug. 16 and a fourth at Sahara Avenue and Decatur Boulevard is planned for Dec. 12.
The concept is the same, with eight emergency room beds and eight hospital beds. There's a pharmacy, labs and radiology services, in addition to wellness care and education components. Three of the hospitals measure about 40,000 square feet and the North Las Vegas facility measures about 60,000 square feet with room for an ambulatory surgery center.
St. Rose Dominican entered a joint-venture agreement with Emerus to build and manage these sites and to potentially lay the groundwork for additional facilities throughout the region. St. Rose has three full-service hospitals in the valley.
This model has been successful in Colorado and Texas, creating shorter wait times in emergency departments while lessening the burden of existing emergency rooms, according to Laura Hennum, market CEO for DHSRD Neighborhood Hospitals. She previously served chief strategy officer for Dignity Health in Nevada and has worked on the neighborhood hospital concept since the beginning.
"Nevada suffers from real needs and challenges related to two access points," Hennum said. "One is the access to emergency services. The American College of Emergency Room Physicians gives Nevada an 'F' for access to emergency services. The goal was to decompress emergency rooms throughout the valley. We don't want people waiting for an hour or two, three hours or five hours."
Since the partnership opened the neighborhood hospitals, the average wait time to see a physician in these emergency rooms is about 15 minutes, and the goal is to reduce that number, Hennum said.
In addition to emergency room care, Hennum said the second access point is access to physician care since Nevada is ranked near the bottom in the nation in primary care physicians per 100,000 population. This gives people in their neighborhoods not only access to emergency care but access to doctors if they don't have one.
"We're creating this mechanism for all-in care in addition to the wellness centers," Hennum said. "If they need to be seen in an ER or are admitted, when they're discharged and don't have a primary care doctor, they have the option of selecting one."
Not everyone, however, is a fan of the concept. During a recent forum on the future of medicine in the valley, Dr. Bard Coats, market president of HealthCare Partners, which manages and operates medical groups in Nevada and other states, said Las Vegas is covered with its 14 acute care hospitals before the microhospitals were built. HealthCare Partners employs more than 1,700 in Las Vegas and serves more than 400,000 patients.
"These are defensive maneuvers by hospital systems to protect against other hospital systems to make sure they have their territory staked out to get folks into their hospital," Coats said. "There's nothing evil about that. It presents a problem for us because we have a financial obligation in managing care, and the last thing we want is patients in an acute care hospital that don't need to be there."
Southern Nevada already has about 100 urgent care facilities, and Coats said the microhospitals will be used as urgent care at five to 20 times the cost of what is typical.
"There's a war of arms to capture that business to ensure they're using their hospitals," Coats said.
"I don't see them adding tremendous value to the community."
Hennum said a little more than 1 percent of those who are visiting emergency rooms are getting admitted to the hospital. The facilities fulfill a need, most particularly in North Las Vegas where the closest hospital, North Vista Hospital, is 20 minutes away, and aren't intended to take the place of urgent care, she said.
The primary care services offered at the neighborhood hospitals aren't a consolidation of practices but expansion to those locations, Hennum said.
"North Las Vegas has been historically underserved," Hennum said. "It's a little bit closer for the others. In terms of households and anticipated growth, there was a need based on our analysis on why each of those sites were selected. We weren't a solution in search of a problem but committed to solving a problem."
Doug Geinzer, CEO of Las Vegas Heals, an organization of more than 600 health care professionals, said St. Rose made a strategic decision to strengthen their network in the valley, and that it made sense in order to be competitive.
"The Valley Health Systems has six in the valley, and HCA has one in each region of the valley," Geinzer said. "St. Rose was focused in Henderson and one in the southwest and didn't have a presence anywhere around the valley. Deploying a microhospital model makes sense for their business. It's different from what HealthCare Partners does. It doesn't delivery emergent care but primary care and their facilities are scattered throughout the valley. People like to seek out health care that's convenient and close to them. It's a different set of opinions."
Jerry Reeves, corporate vice president of medical affairs for HealthInsight Nevada, a nonprofit quality improvement organization that contracts with the federal government and hospitals to improve health care, said he sees the physician shortage in Southern Nevada "as a huge challenge that needs all of the help it can get."
"From my perspective having neighborhood hospitals that can improve the access for folks with serious medical conditions to see someone reasonably close to their house and can give timely care for their urgent and emergent conditions is very important addition to the healthscape in Southern Nevada," Reeves said. "I'm very supportive of how this is very beneficial for patients in need in Southern Nevada. We need more places for people with serious conditions who can get timely care."