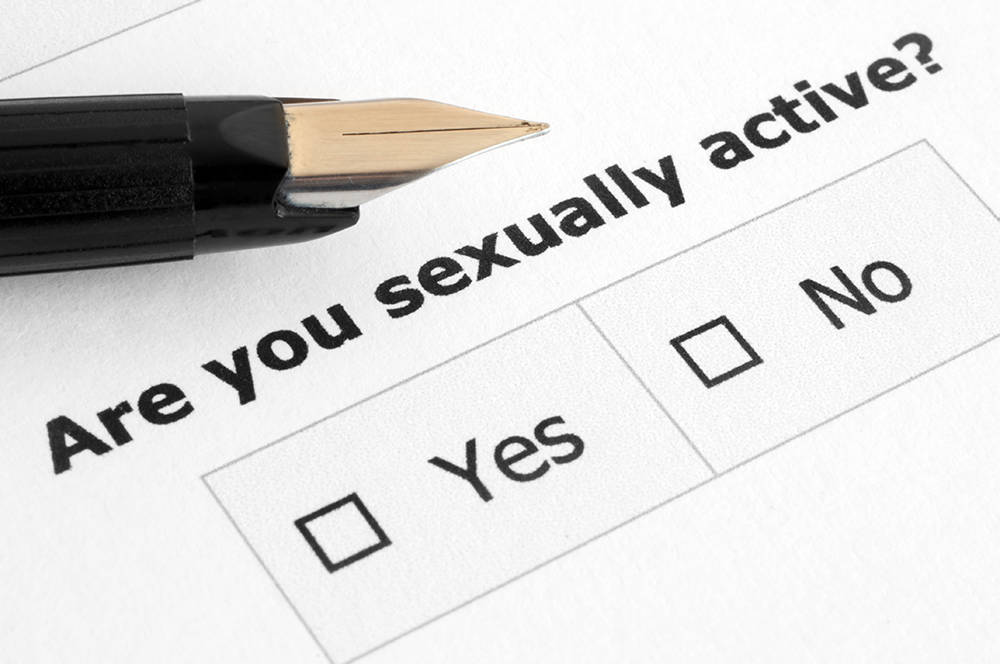 Aging is not a protection when it comes to sexually transmitted diseases (STD's). In fact, it can make people more prone to disease.
According to the Centers for Disease Control and Prevention, the national rates of sexually transmitted diseases in seniors are rising. Between 2011 and 2016 among adults 65 anolder, gonorrhea infections rose about 92 percent, chlamydia about 66.54 percent with syphilis having the most significant increase of 100 percent.
Although this is a significant increase, it accounts for less than 1 percent of the number of cases across all age groups. As a comparison, youth ages 15-24 reported approximately 1 million cases of those three STDs in 2016, compared with 11,093 cases reported among people 55 and older.
Nevada is following the national trend seeing a significant increase in reported STD cases among seniors, who account for approximately 13 percent of the Clark County's residents, about 280,146 seniors out of the 2,118,878 total population.
Information provided by the Nevada Department of Health and Human Services reveals the number of cases of syphilis, gonorrhea and chlamydia tripled among seniors age 65 and older from 2011 to 2016.
In fact, in 2016, the rate of STDs in Clark County seniors age 65 and older exceeded that of the national average according to data from DHHS' Office of Analytics and the HIV/Hep/STD/TB Surveillance & Control Program within the Office of Public Health Informatics and Epidemiology in the Division of Public and Behavioral Health.
This increase represents an 87.5 percent increase in chlamydia cases from 2015 to 2016 going from eight to 15 reported cases. Gonorrhea a 350 percent increase with 18 reported cases and syphilis a 100 percent increase with four.
"There had been an increase in STDs in recent years in those 65-plus in Clark County," said Elizabeth Kessler, Nevada STD program manager. "However, it is important to note that since the number of those over the age of 65 infected by STDs is such a small number, that even an increase by one case can have dramatic effects on these numbers and their associated rates. It is also important to note that most of the age groups in Clark County exceeded the national average for STDs in 2016, not just the 65-plus age group."
Some factors contributing to the increase in STDs in the older population include many seniors were young before "safe sex" education became more prevalent in 1980s. Additionally, doctors don't typically test seniors for STDs among the aging population and seniors are less likely to discuss sexual issues with their doctors out of embarrassment, both of which could result in the under-reporting of cases.
Sexually active seniors should familiarize themselves about the risk of unprotected sex and STD symptoms to avoid serious health consequences.
"It is important to note for the elderly that some of the symptoms of STDs can be mistaken for other health problems common in those over 65," Kessler said. "For example, in cases of neurosyphilis, patients can develop dementia-like symptoms. This could result in delay in diagnosis or seeking treatment."
According to information from DHHS Office of Analytics and the HIV/Hep/STD/TB Surveillance & Control Program within the Office of Public Health Informatics and Epidemiology in the Division of Public and Behavioral Health, the Nevada STD Prevention and Control Program partners with local health departments and community programs to distribute information about prevention and control of STDs, as well as risk reduction practices. These services are provided to all Nevadans, regardless of age, sex, gender or sexual orientation. However, with limited funding the Southern Nevada Health District does not target the elderly, specifically because of the small number of cases, instead the organization targets groups with higher rates and vulnerable population, such as pregnant women.
For more information visit, http://dpbh.nv.gov; and cdc.gov.
According to information provided by the CDC, knowing how to protect yourself from infection is important regardless of age.
Abstaining from sex, reducing the number of sexual partners, and consistently and correctly using condoms are all effective STD prevention strategies. And for individuals who are sexually active, STD screening according to CDC recommendations and prompt treatment (if infected) are critical to protect a person's health and prevent transmission to others. For more information on these important prevention basics, visit