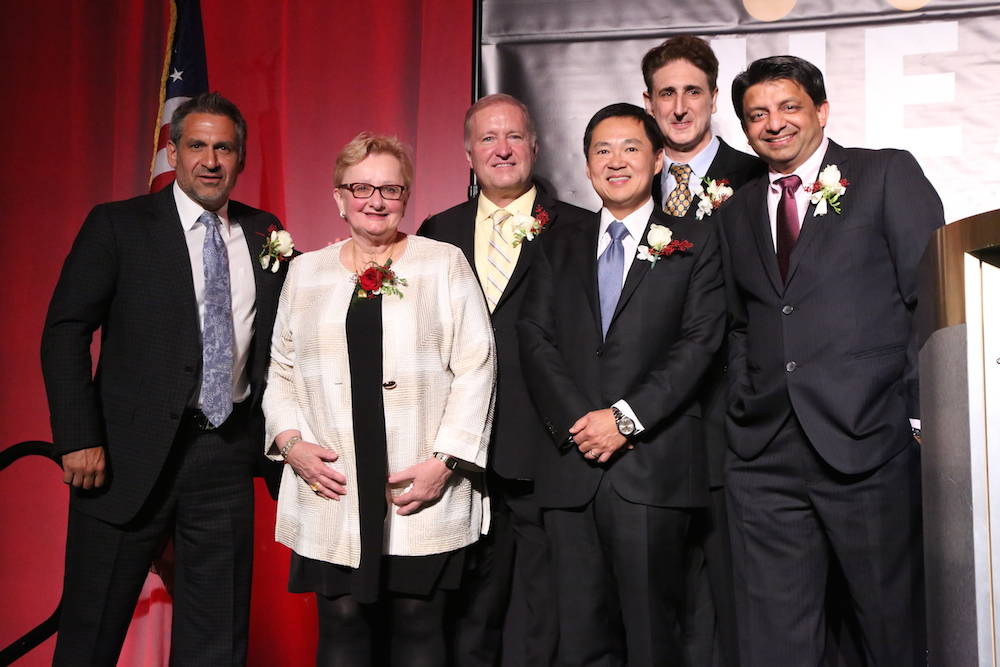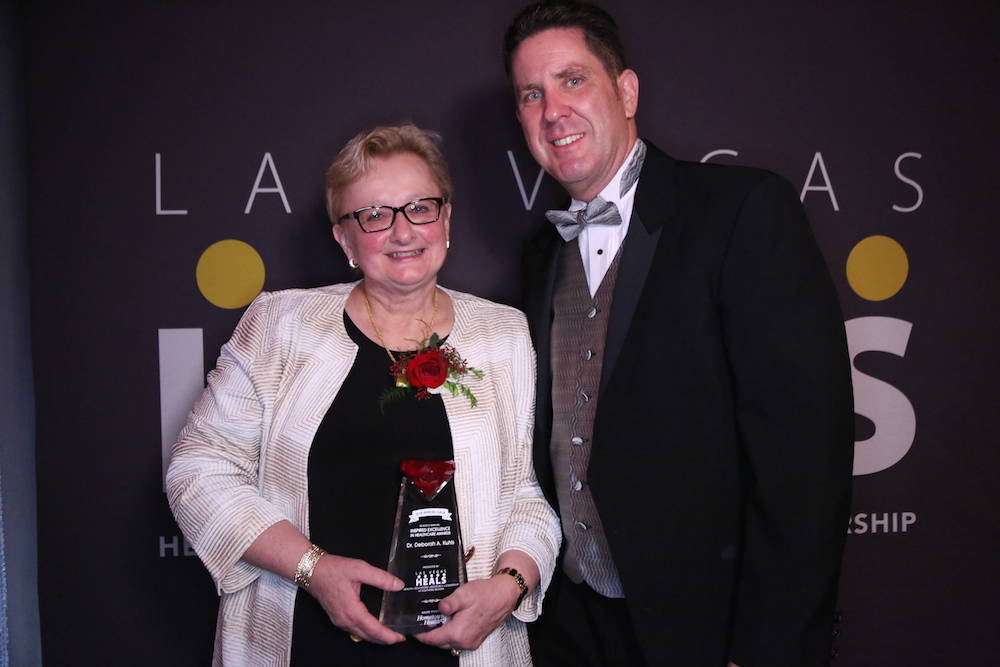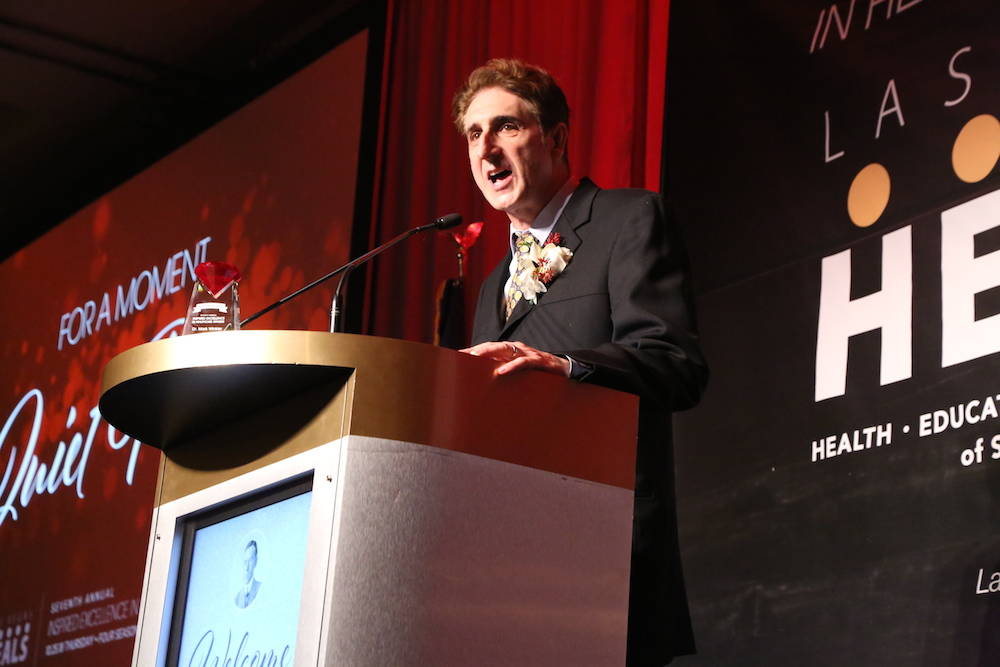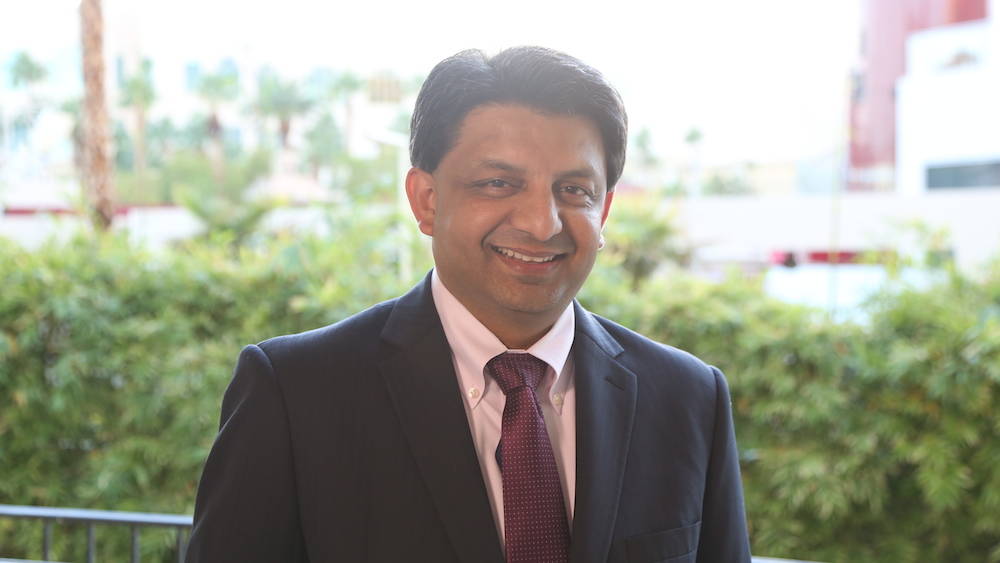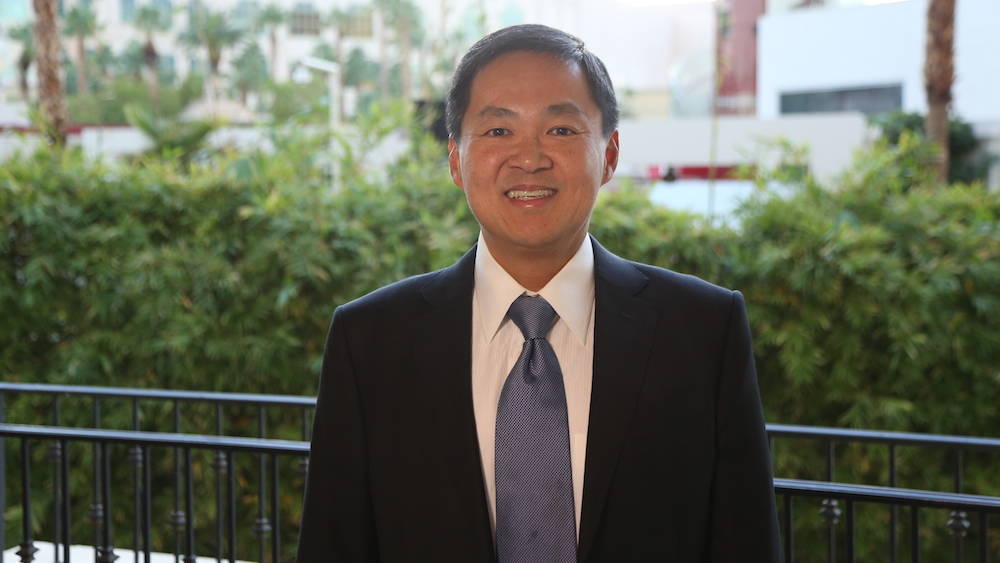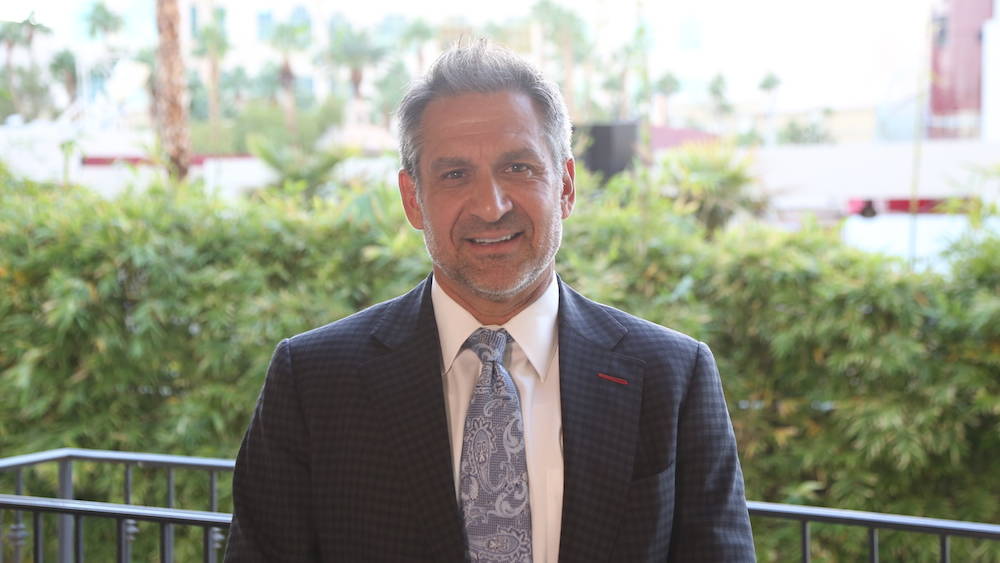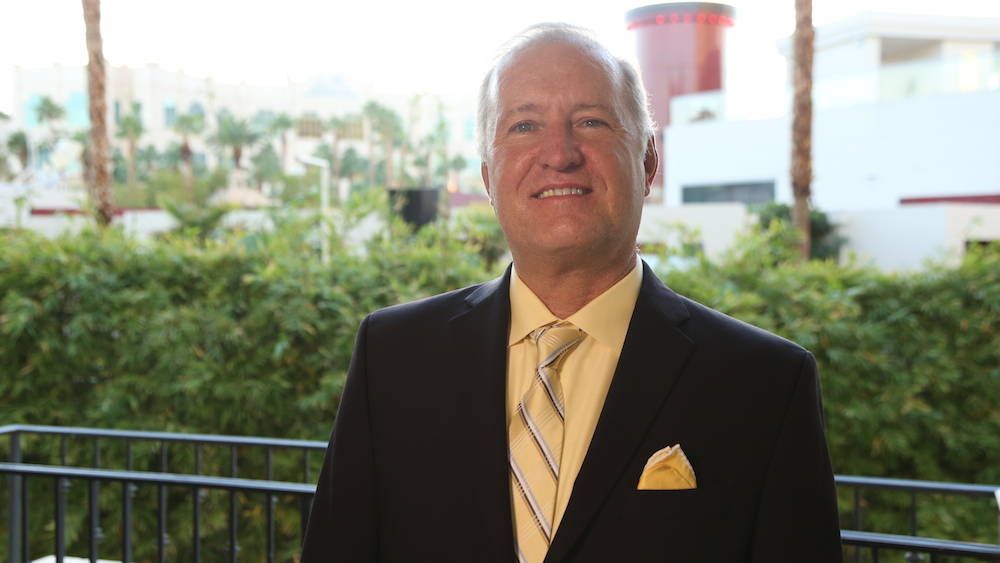 The medical director of trauma and intensive care at UMC who helped supervised the hospital's response during the Oct. 1, 2017 mass shooting has been honored for her career in Southern Nevada.
Dr. Deborah Kuhls, who's also a professor of trauma and critical care at the UNLV School of Medicine, was one of six medical professionals honored Oct. 25 during the seventh annual Excellence in Healthcare Awards given out by Las Vegas Heals. More than 400 attended the dinner at the Four Seasons.
The shooing on the Strip left 58 dead with nearly all dying from their wounds at the scene, but more than 500 were injured and passed through nine of Las Vegas's 14 hospitals. More than 200 went to Sunrise Hospital and more than 100 went to University Medical Center — the city's two main trauma centers.
Kuhls, a trauma surgeon, was finishing her shift when the call came in about the tragedy. She triggered the contact of doctors, nurses and other staff. She started that day at 7 a.m. and didn't leave the hospital until 3:30 p.m. the following afternoon.
"That event really brought the community and health care community together," Kuhls said upon receiving her honor. I talked with doctors, and that event made them feel — and made me feel — like Las Vegas is my home. I have been here for 18 years, and have no plans to leave."
Kuhls thanked first responders for their efforts and doing "a heroic job." Although it was tough in the hospital, she said she can't image what they had to deal with at the scene.
Kuhls talked about how the UNLV School of Medicine, which opened for classes a year ago, will make a difference in developing a physician workforce for the state. It also will better equip the valley to deal with crisis.
"The residents and fellows made all of the difference in the world," Kuhls said about Oct. 1.
"They are really the heroes because they're still involved in their training. I should know what to do in the case of a mass casualty. They all knew what to do, and I and others are very proud of them."
Kuhls said she grew up on a farm in rural Wisconsin, and no one in her family had a medical background. She said she was inspired by her family doctor.
"One person can make a difference. Be that person," Kuhls said in a video spotlighting her at the event.
Kuhls said trauma is the leading cause of death for the first 44 years of life, and that motivates her to make a difference. Through the American College of Surgeons, she said she has studied firearm injuries and how they can be prevented.
Kuhls has traveled around the world to share her expertise with other medical professionals. In Thailand, she mentored doctors on how to develop a trauma center, according to Doug Geinzer, CEO of Las Vegas Heals, a group of local health care professionals.
"These doctors found her guidance so valuable she was inducted as an Honorary Fellow by the Royal College of Surgeons of Thailand," Geinzer said.
Kuhls is the president of the Nevada Chapter of the American College of Surgeons, chair of the American College of Surgeons Committee on Trauma Injury Prevention and Control Committee, UNLV School of Medicine's representative to the Association of American Medical Colleges' Group on Women in Medicine and is treasurer of the Clark County Medical Society.
In 2016, she was nominated by the American College of Surgeons and won the National Safety Council Surgeons Award for Service to Safety. In 2015, she received a Presidential Citation for outstanding contributions to the Society of Critical Care Medicine.
Other honorees include:
• Dr. Mark Winkler, a partner and radiologist with Steinberg Diagnostic Medical Imaging.
Throughout the years, Dr. Winkler has worked on improving MRI sequencing with each generation of scanners, Geinzer said. He has been sought after by companies such as Toshiba Medical and Cannon to consult on MRI systems and contributed to the design and continuous improvement of the Cannon Medical Celesteion PET/CT scanners and Toshiba and Cannon CT Scanners.
"These unique partnerships and Dr. Winkler's passion for cutting-edge technology have propelled SDMI to being one of the most prestigious out-patient radiology practices, and has allowed Las Vegas to consistently have access to top-of-the-line equipment," Geinzer said.
Winkler was one of the first MRI-trained fellows in the world. Before he relocated to Las Vegas, he was the clinical director of the MRI Research Facility at UCSF and a neuroradiologist at San Francisco General Hospital.
• Rupesh Parikh, an oncologist at Comprehensive Cancer Centers, has a philosophy of taking care of the patient first and the disease second, Geinzer said. That helped him become highly regarded locally and nationally, recently culminating in his role of practice president at Comprehensive Cancer Centers, Geinzer said.
"As a young boy, he was often sick. It was at that young age that he knew he wanted to be a doctor and help people, just as his doctors helped him," Geinzer said.
Since joining Comprehensive Cancer Centers in 2005, Parikh has been developing new pathways and targeted therapies to help improve Nevada's cancer statistics, Geinzer said. He treats hundreds of patients annually and is the principal investigator for many of Comprehensive Cancer Center's trials.
"He is working tirelessly to ensure that no one needs to leave Las Vegas for cancer care, because the best care can be found right here in Nevada," Geinzer said.
Parikh was named America's Top Oncologist by the Consumer Research Council of America. The health informational website, HealthTap.com, also recognized him as one of the top oncologists in the United States.
Parikh is an adjunct assistant professor at Touro University and clinical assistant professor for the UNLV School of Medicine. He sits on the Medical Executive Committee and serves as the chairman of the Pharmacy & Therapeutic Committee at the Dignity Health St. Rose Hospitals in Southern Nevada. He also serves as chief of staff for Dignity Health – St. Rose Dominican's Siena and Rose de Lima campuses.
• Dr. Eddy Luh is a vascular surgeon with Las Vegas Surgical Associates. He is an advocate of promoting endovascular procedures in treatment of vascular disease and has brought many innovative techniques to Las Vegas, Geinzer said.
"He has given multiple talks and has been involved in physician training sessions both in Las Vegas and abroad for new and innovative procedures and products," Geinzer said. He has remained at the forefront of treatment of venous disease, not only in our community but also worldwide."
Luh has served as the chief of surgery and as a member of the Medical Executive committee at Valley Hospital since 2008. He has been a clinical assistant professor for the United Nations Assistance Mission in Somalia, or UNSOM, and is an adjunct clinical professor at Touro University.
• David Marlon is the president and co-founder of Solutions Recovery Inc., an alcohol and drug treatment center. Since 2005, he has delivered treatment to hundreds of people struggling with chemical dependency and mental illness, Geinzer said.
In 2016, Marlon sold Solutions Recovery to American Addiction Centers and went from president to CEO.
Over the years, Marlon has formed several nonprofit organizations that combat substance abuse by providing education and awareness on addictive behavior, preventative methods and the economic, physical and social consequences of substance abuse, Geinzer said.
Marlon has served on the Governor's Substance Abuse Working Group, the Governor's Rural Meth Action Team, the board of directors for Help of Southern Nevada and the board of directors for the 10,000 Kids Foundation.
In 2017, Marlon was elected president of the Nevada Association for Addiction Professionals.
• Dr. Lindsay Hanson, is chairman of the Department of Medicine for Summerlin Hospital and medical director of the El Jen Convalescent Hospital & Plaza Regency.
Hansen graduated from the UCLA School of Medicine in 1991 and started a private practice in Las Vegas in 1997, specializing in internal medicine. He has been the Nevada delegate for the American Medical Directors Association since 2001.