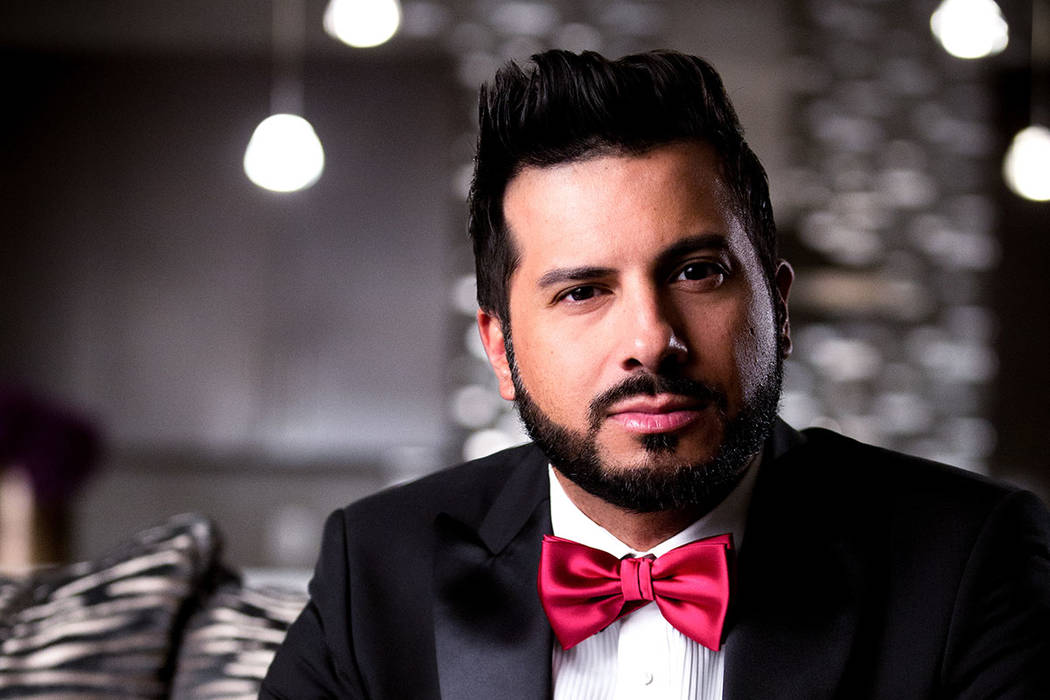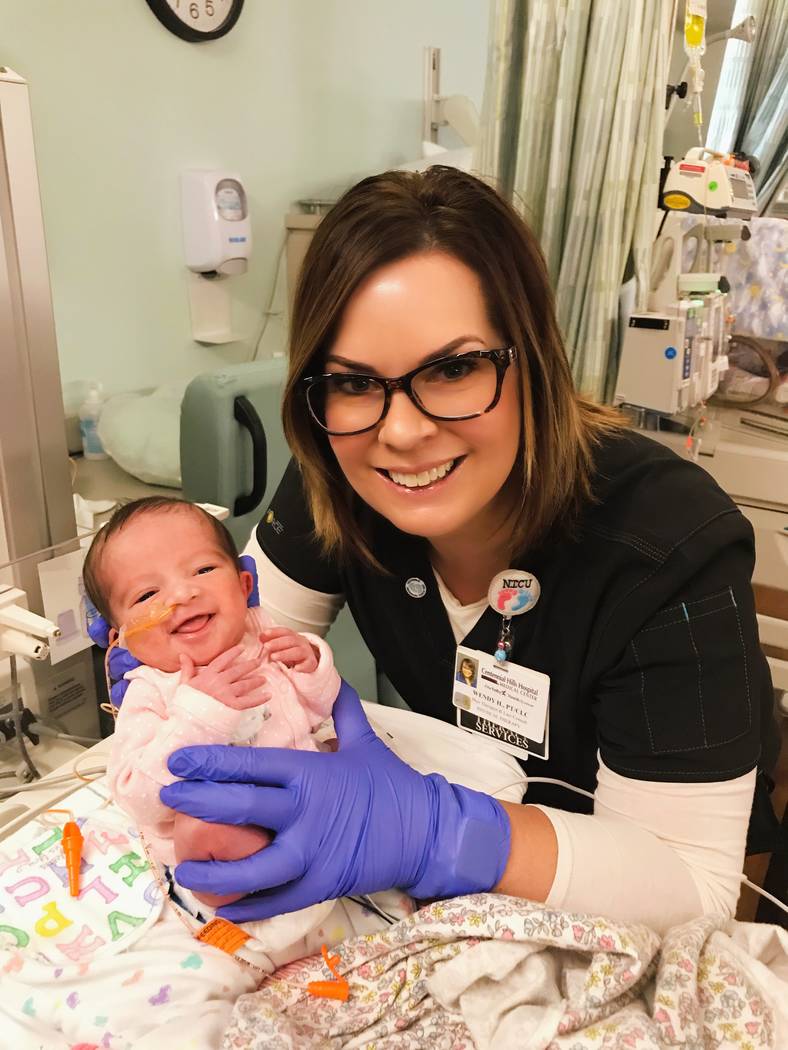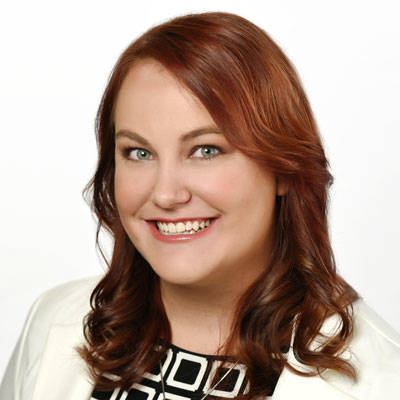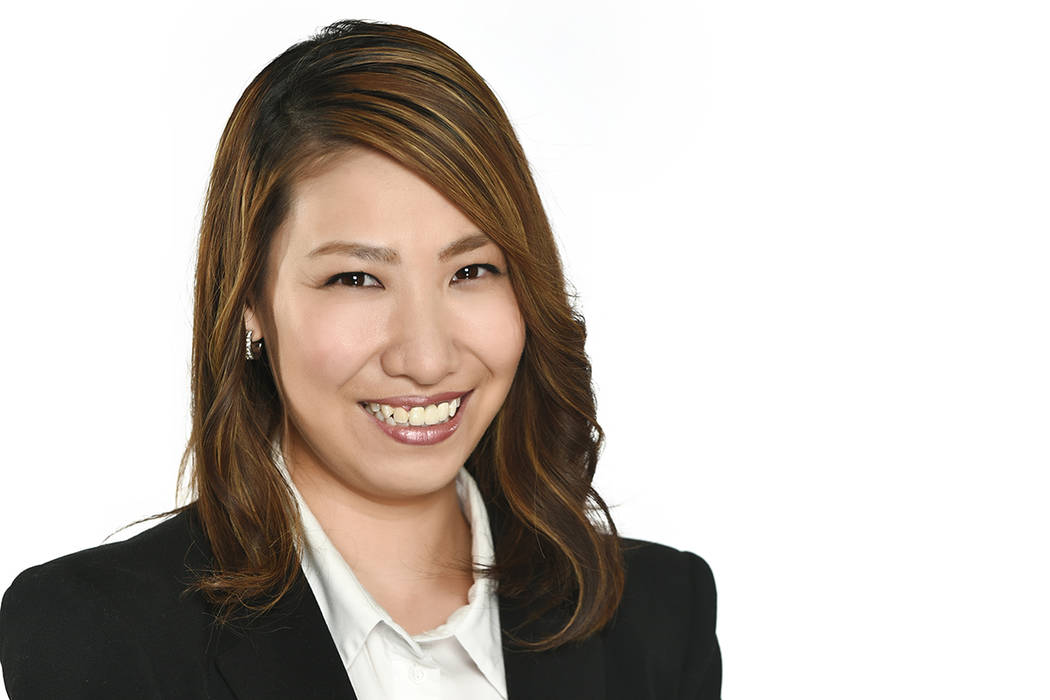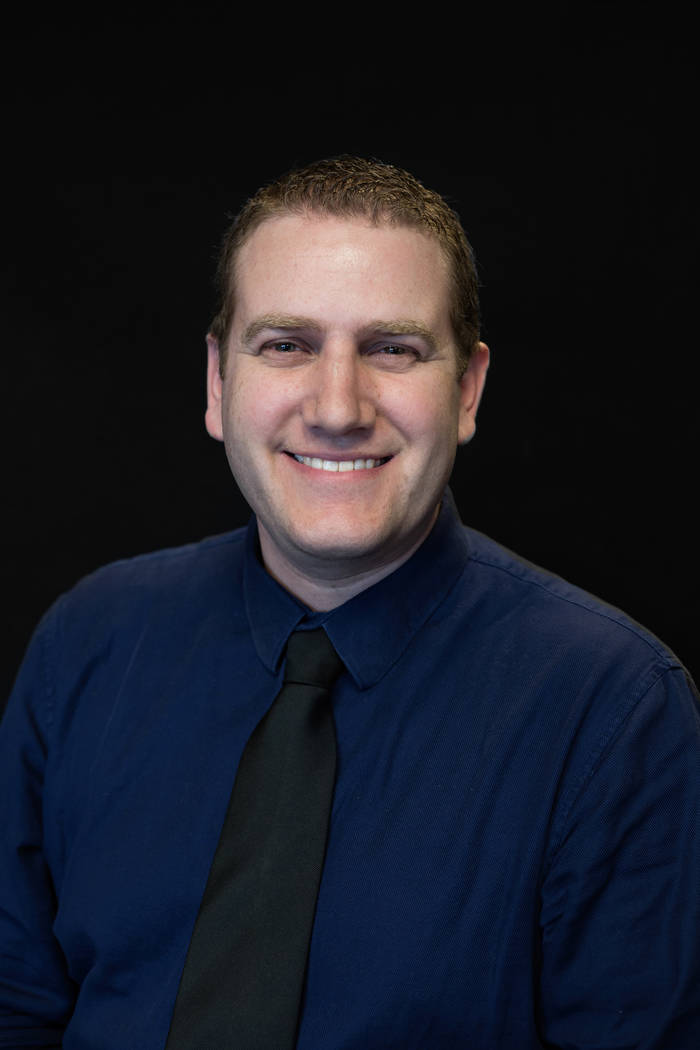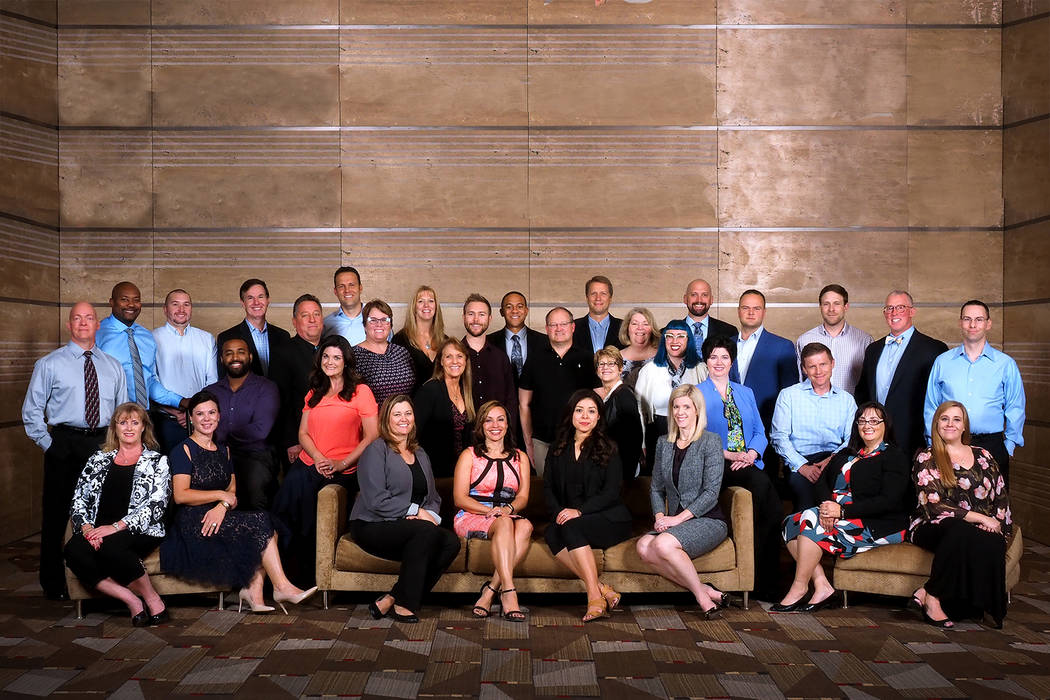 ATTORNEY FARHAN NAQVI IN REAL MEN WEAR PINK CAMPAIGN
Farhan Naqvi, managing partner of Naqvi Injury Law, has been selected to represent the American Cancer Society in its annual Real Men Wear Pink campaign. Real Men Wear Pink officially kicks off on Aug. 16 and leads up to the ACS Making Strides Against Breast Cancer walk on Oct. 28 at Red Rock Casino Resort.
"I'm honored to be selected for this unique program that highlights men's involvement in the fight against breast cancer," Naqvi said. "As we now know, breast cancer affects both men and women of all ages and backgrounds. My firm has long supported the fight against breast cancer and we look forward to expanding our participation with Real Men Wear Pink."
During the campaign, Naqvi is raising money to aid in the fight against breast cancer.
"I appreciate the ongoing support we have from friends and fans of the firm, and invite you to donate to my campaign online at http://bit.ly/RealMenWearPinkNaqvi. Thank you for supporting men and women in Southern Nevada affected by breast cancer. We are truly powerful when we come together for a common goal."
Real Men Wear Pink is a national initiative that was created in 2014 to highlight the important role men play in the fight against breast cancer.
"While women are certainly diagnosed with breast cancer more often, men are also at risk and are important caregivers to women in their lives who are fighting it," said Josiah LaRow, community development manager for ACS Southern Nevada. "The men who are selected to participate in Real Men Wear Pink are influencers and community leaders who can both raise funds and raise awareness."
LaRow said ACS Southern Nevada hopes to raise $100,000 in this year's Real Men Wear Pink campaign. "We have already seen almost $20,000 in donations and the campaign hasn't officially kicked off yet," he said.
Naqvi was selected as one of this year's Real Men Wear Pink honorees because of his community leadership, according to LaRow.
"He is a pillar in the community. You can't go anywhere without seeing or hearing what he is doing in our community. He was also a Gold winner for Best of Las Vegas," LaRow said. "What better person is there than someone who is well-respected and well-recognized to help us get the word out?"
Statewide, ACS expects approximately 2,180 women to be diagnosed with breast cancer this year. More than 266,000 women and 2,500 men will be diagnosed throughout the country this year.
"Breast cancer is the second most commonly diagnosed form of cancer in women, behind skin cancer," LaRow said. "Raising awareness and funds are critical to getting us closer to a cure."
HUBBARD-ALEXANDRE CERTIFIED NEONATAL THERAPIST
Tiny patients in the Neonatal Intensive Care Unit at Centennial Hills Hospital will benefit from the expertise of physical therapist Wendy Hubbard-Alexandre, who earned the designation of certified neonatal therapist by the National Association of Neonatal Therapists on April 30, and specializes in the care of premature infants.
Wendy joins the select ranks of about 180 physical, occupational and speech therapists worldwide who have earned the designation. She is one of about 50 physical therapists worldwide, and one of two in Nevada; both of whom work for the Valley Health System in Las Vegas.
The American Occupational Therapy Association, the American Physical Therapy Association and the American Speech Language and Hearing Association all recognize therapy that occurs in the NICU as an advanced area of practice. Neonatal Therapy National Certification ensures that therapists who work in the NICU have met minimum standards set by the Neonatal Therapy National Certification Board and endorsed by the National Association of Neonatal Therapists.
To earn the designation, Hubbard-Alexandrehas a minimum of 3,500 hours of direct practice in the NICU, taken a minimum of 40 hours of education related to the NICU, received 40 hours of mentored experiences and achieved a passing score on the neonatal therapy national certification exam. This has given her the distinction of certified neonatal therapist, which is valid for five years.
The certified neonatal therapist designation is less than two years old. It was first announced in September 2016 and the application process became effect in November 2016.
Centennial Hills Hospital has offered neonatal intensive care services since 2009 and cared for its first set of triplets in June 2018.
DALYCE FRANZ, EIMY ZHANGZHENG EARN NEVADA CPA LICENSE
Senior accountant Dalyce Franz and staff accountant Eimy Zhangzheng of Houldsworth, Russo & Co. were recently awarded their Nevada CPA licenses.
Franz, who joined HRC in 2016, specializes in nonprofit audit. Additionally, she is a QuickBooks Online Advanced Certified ProAdvisor.
Joining HRC in 2015, Zhangzheng specializes in client accounting services and nonprofit, corporate, individual and flow-through tax returns.
Locally owned and operated Houldsworth, Russo & Co. has been providing accounting services and strategic planning consultation to businesses throughout the Las Vegas Valley for more than 20 years.
WRIGHT ENGINEERS NAMED 'BEST FIRM TO WORK FOR'
Wright Engineers, a structural engineering firm with offices in Las Vegas, Salt Lake City, Phoenix and Irvine, California, has been named the 2018 "Best Firm to Work For" in the United States and Canada.
The award from Zweig Group will be presented in September during the annual Hot Firm conference in Dallas.
The honor is considered one of the most prestigious awards in the industry, honoring outstanding workplaces in architecture, geotechnical, environmental and civil, structural and multidiscipline engineering firms. The award is determined from combined scores of comprehensive employee surveys and corporate evaluations, and looks at workplace design, teamwork, benefits, amenities and corporate culture.
"We are honored to receive this award on behalf of our more than 70 employees," said Brent Wright, firm founder and CEO. "Being recognized as the best place to work in the country is one of the proudest achievements in our 21-year history."
In recent years, Wright has made the top 10 list, placing as high as sixth, but this year marks the first time Wright has been ranked as the "Best Firm to Work For" in the Structural Engineering category.
Wright has previously been ranked one of the nation'S fastest-growing engineering firms. Founded in 1997 and based in Las Vegas, Wright Engineers is licensed in all 50 states. The firm'S more notable projects include the UNLV William F Harrah College of Hotel Administration Building — a five-story, 93,500-square-foot building housing state-of-the-art classrooms, offices and meeting spaces; Station Park Village Center in Farmington, Utah — an open-air shopping center that includes a hotel, more than a dozen restaurants, grocery, office space and retail stores; and The Porsche Experience center in Carson, California. Situated on 53 acres, this 50,000-square-foot, state-of-the-art facility for current and future Porsche enthusiasts, features display areas, staff training, a track and a science lab dedicated to athletic performance.
"We are especially proud of our employees and their commitment to the communities in which we have offices," Wright said. "Our employees have logged thousands of volunteer hours, providing hands-on support, fundraising, serving on boards, and spearheading projects. We are pleased to support their efforts with time off, matching gifts and offering expertise as needed."
For more information on Wright Engineers, visit www.wrightengineers.com and find them on Facebook, Twitter and LinkedIn.
The Best Firms to Work for award recognizes the top architecture, structural engineering, civil engineering, geotechnical, landscape architecture/planning and multidiscipline firms in the U.S. and Canada, based on their workplace practices, employee benefits and employee retention rates.
FEA ENGINEERING PRINCIPAL EARNS DUAL CERTIFICATIONS
Las Vegas-based firm FEA Consulting Engineers principal Justin Veilleux has received his professional engineer certification in mechanical engineering, and is now a dual PE in mechanical and electrical engineering. Veilleux has been with the firm for more than 10 years. He leads the electrical, low voltage and lighting divisions of FEA and is responsible for managing all of the projects, directors, project managers, designers and technicians for each discipline.
"This is an incredible accomplishment," said Robert Finnegan, PE, managing principal of the firm. "Not only is Justin the only dual PE at our firm, but he is one of select few in the entire state of Nevada." Veilleux graduated from the University of Nevada, Las Vegas, in 2004 with a Bachelor of Science degree in computer engineering and a minor in mathematics.
Some of his significant projects in Nevada include Resorts World Las Vegas, The Cromwell Hotel Las Vegas and its Giada's and Drai's nightclub, TopGolf Las Vegas, Downtown Grand, Tivoli Village, Mandalay Bay Convention Center Expansion, MGM Grand Convention Center expansion and several projects throughout the United States.
Founded in 1989 by Robert Finnegan and Boyd Erickson, FEA Consulting Engineers was formed to provide mechanical, plumbing and electrical engineering, lighting and low voltage design services.
BAILEY KENNEDY ATTORNEYS RECOGNIZED BY SUPER LAWYERS
Five partners and three associates from the law firm Bailey Kennedy, LLP have been selected to the 2018 Mountain States Super Lawyers lists.
Managing partner John R. Bailey, partner Dennis L. Kennedy, partner Joshua M. Dickey and partner Joseph A. Liebman have been named to the 2018 Mountain States Super Lawyers list.
Each year, no more than 5 percent of the lawyers in the Mountain States area of Nevada, Utah, Wyoming, Idaho, and Montana are selected by the research team at Super Lawyers to receive this honor. Kennedy has also received the distinction of being named to the 2018 Mountain States "Top 100" list.
Partner Joshua P. Gilmore and associates, Kelly Stout, Paul C. Williams and Andrea M. Champion have been named to the 2018 Mountain States Rising Stars list. No more than 2.5 percent of the lawyers in the Mountain States area are selected to receive this recognition.
Super Lawyers, a Thomson Reuters business, is a rating service of outstanding lawyers from more than 70 practice areas who have attained a high degree of peer recognition and professional achievement. The annual selections are made using a patented multiphase process that includes a statewide survey of lawyers, an independent research evaluation of candidates and peer reviews by practice area. The result is a credible, comprehensive, and diverse listing of exceptional attorneys.
The Super Lawyers lists are published nationwide in Super Lawyers Magazines and in leading city and regional magazines and newspapers across the country. For more information about Super Lawyers, visit www.SuperLawyers.com.
Bailey Kennedy is a Nevada law firm focusing on litigation, appellate law, hospital and health care law, business and corporate law, real estate law, administrative and gaming law and ethics and professional responsibility law. John R. Bailey founded the firm in 2001 and serves as its managing partner.
FISHER PHILLIPS' MARK RICCIARDI SELECTED FOR SUPER LAWYERS
Fisher Phillips has announced that managing partner Mark Ricciardi was selected by his peers for inclusion in the 2018 Mountain States Super Lawyers.
Super Lawyers rates extraordinary lawyers from more than 70 practice areas who have achieved a high degree of peer recognition and professional accomplishments. The multiphase rating process combines independent research, peer nominations and peer evaluations with each candidate evaluated on 12 different indicators of peer recognition and professional achievement. The selections are completed on an annual, state-by-state basis. The final published Super Lawyers list represents the top 5 percent of the lawyers in the state, and no more than 2.5 percent are named to Rising Stars.
As the founding and managing partner of the Las Vegas office, Ricciardi is considered one of the top labor and employment lawyers in Southern Nevada. He has been advising and representing hotels, casinos, financial institutions, manufacturers and government agencies in Las Vegas since 1987. A leading authority in Nevada on wage and hour law, Ricciardi's practice also focuses on collective bargaining, unfair labor practice charges, union election objections, wrongful termination, retaliation, sexual harassment, sex discrimination, age discrimination and national origin discrimination.
LEADERSHIP HENDERSON GRADUATES CLASS OF 2018
The Henderson Chamber of Commerce Foundation graduated the Leadership Henderson class of 2018, which featured 33 local community and business leaders. During the program, which began last fall, students received more than 30 hours of professional leadership development training and met with Southern Nevada's decision-makers to learn about Henderson's key topics and infrastructure.
The Leadership Henderson program works to strengthen and educate community leaders by providing participants with in-depth insights into a variety of issues impacting residents of Henderson and Southern Nevada.
Graduates include:
• Seth Ahlborn, headmaster at Henderson International
• Regis Allen, retail sales manager for CenturyLink
• Cynthia Alejandre, government strategy advisor for NV Energy
• Paul Block, pastor at New Song Lutheran Church
• Kenneth Chapa, economic development officer for the city of Henderson
• Wendi Damian, inspection sales for Statewide Fire Protection
• Kelly DeGuzman, director of operations for Junior Achievement
• Evangelina Duke-Petroni, broker for Sher Group
• Jennifer Fennema, director of human resources for the city of Henderson
• Joseph Gherardi, project manager for Whiting Turner Contracting
• Carol Gibson, branch manager for SCE Federal Credit Union
• Dan Howland, director of paratransit for the RTC
• Jeremy Hume, wealth manager for BNY Mellon
• Damon Hunter, foundation manager, Henderson Chamber of Commerce Foundation
• Capt. Michael Johnston, Henderson Police Department
• Paul Kuhn, financial advisor, JD's Wealth
• Rena McDonald, attorney with McDonald Law Group
• Kade Miller, attorney with Snell and Wilmer
• Christina Parker, development manager, Panattoni Development
• John Pierce, director of operations, Rakuten Super Logistics
• Chaya Platt, vice president of underwriting supervisor with Nevada State Bank
• Katrina Printup, manager of organizational development, NV Energy
• Kevin Scanlon, adult services, Henderson Libraries
• Kristen Scribner, system design engineer, CenturyLink
• Kim Shaw, CEO, Dignity Health – Siena Campus
• Susie Smith, owner, Legalshield
• Albert Stidham, accounting manager, Tronox
• Vjollca Tarjan, vice president and relationship manager, Wells Fargo
• Christina Terriquez, teen services librarian, Henderson Libraries
• Kendal Weisenmiller, attorney with the Law Offices of Jeffrey Burr
• Rich Woodford, commercial sales manager, Mercedes Benz
• Brian Wooster-Leyva, major accounts executive, NV Energy
• Sgt. Kenneth Youngblood, Henderson Police Department.
In the past, Leadership Henderson classes have partnered with organizations to raise thousands of dollars to fund projects and help make a stronger community. This year, the 2018 class members raised $57,000 to support young women and girls who have been abused, exploited and abandoned.
Leadership Henderson is governed by the Henderson Chamber Foundation Board and guided by a steering committee. The majority of the participants have been identified and recruited by alumni of the program and all were chosen through a selective application and interview process.
For more information on the Leadership Henderson program, contact Kelly Green, Leadership Henderson director, at 702-565-8951 or www.hendersonchamber.com.