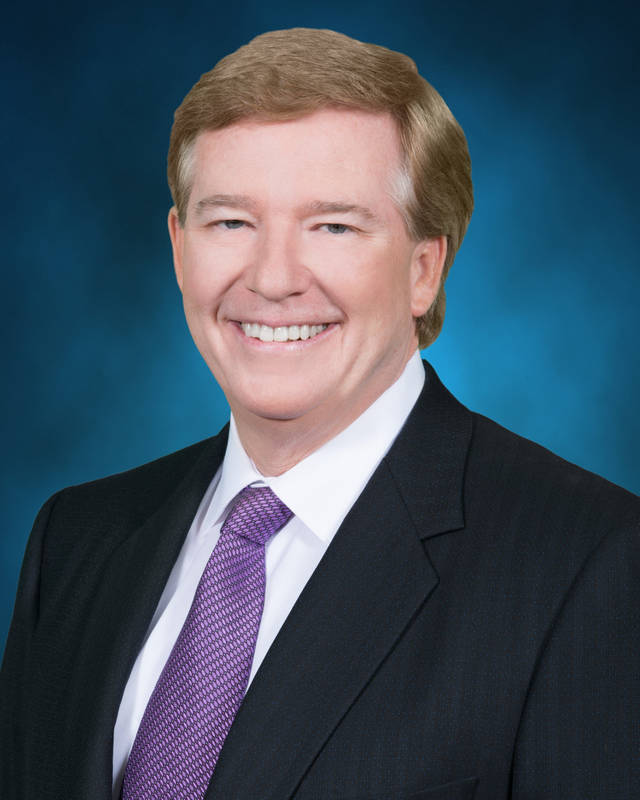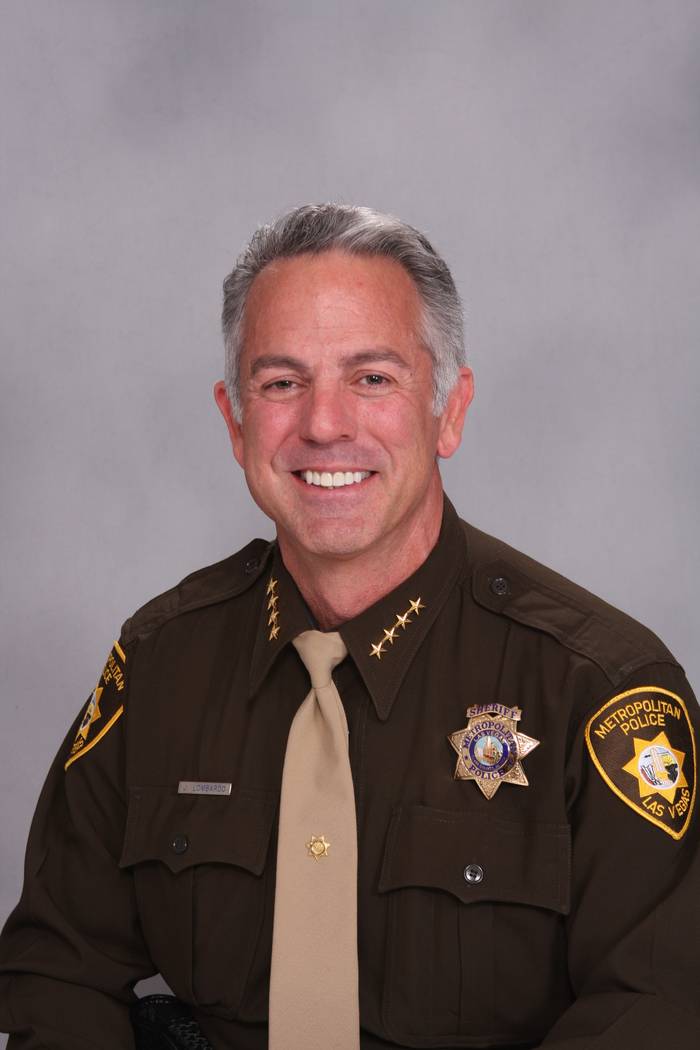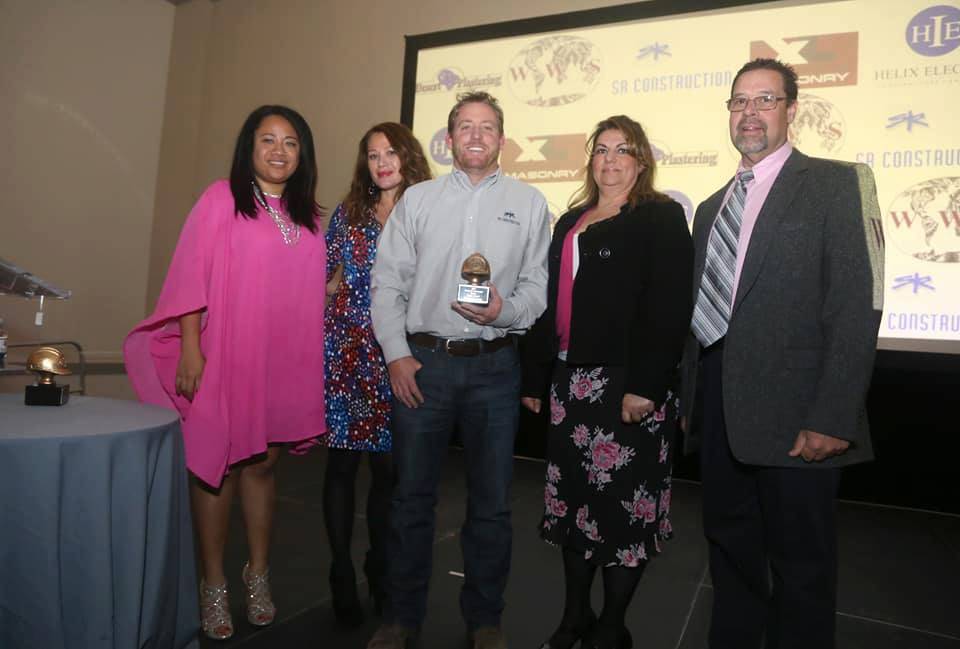 Merrill Lynch's Andy Ferguson hits national lists
Merrill Lynch financial adviser Andy Ferguson of Las Vegas was recognized on the Forbes "Best-in-State Wealth Advisors" inaugural list for 2018. In addition, Ferguson was also named for the fourth year in a row to the Barron's Top 1,200 financial advisers list for 2018.
Ferguson founded Ferguson & Associates, based in Las Vegas, joined Merrill Lynch in 1983. He is a qualified portfolio manager.
"We are incredibly proud of Andy and his recognition on this list, and believe he consistently demonstrates what it means to be a leader in the wealth management space through strong dedication to a high standard of service for our clients. We look forward to celebrating and supporting his future success," said Jeff Markham, division executive for the west division.
The Forbes "Best-in-State Wealth Advisors" ranking was developed by SHOOK Research and is based on in-person and telephone due-diligence meetings to evaluate each advisor qualitatively, a major component of a ranking algorithm that includes: client retention, industry experience, review of compliance records, firm nominations; and quantitative criteria, including: assets under management and revenue generated for their firms. Investment performance is not a criterion because client objectives and risk tolerances vary, and advisers rarely have audited performance reports. Rankings are based on the opinions of SHOOK Research LLC and not representative nor indicative of any one client's experience, future performance or investment outcome. Neither Forbes nor SHOOK Research receives compensation in exchange for placement on the ranking.
Ferguson has been a Las Vegas resident for more than a quarter century and has maintained an active role in the community. He is past president of the Boys and Girls Clubs of Las Vegas Foundation and has served on the advisory committee for the Marty Hennessy Junior Tennis Foundation. In addition, he is a member of the UNLV Planned Giving Advisors Council and the University of Arizona President's Club. He has three adult sons and is married to wife, Terri.
He holds the CFP certification awarded by the Certified Financial Planner Board of Standards Inc. as well as a chartered financial consultant (ChFC) designation. His bachelor's degree in finance is from the University of Arizona and he holds the certified investment management analyst (CIMA) designation, sponsored by the Investment Management Consultants Association (IMCA) at the Wharton School at the University of Pennsylvania. He also served as an industry arbitrator for the National Association of Securities Dealers (NASD) between 1994 and 2006.
B&P earns top honors at 2018 ADDY Awards
B&P Advertising, Media and Public Relations won top honors in several categories at the 2018 ADDY Awards, presented by the Las Vegas chapter of the American Advertising Federation.
The B&P creative team won seven awards, including four Gold ADDYS and one Judge's Choice ADDY. The awards were presented March 24 at the World Market Center.
"It is a great honor to have the hard work of our team and the entire agency recognized by the American Advertising Federation," said Bruce Logan, B&P creative director. "We truly have some of the best creative minds in Las Vegas at B&P."
B&P was recognized with a Gold ADDY and Judge's Choice ADDY for its Boulevard Penthouse Book, featuring The Cosmopolitan of Las Vegas. The winning entry was a group effort by Executive Creative Director Rob Catalano, Creative Director Mike Lawrence, Art Director Mike Pond, Copywriter Chris Smith and Production Manager Tim Gayhart.
A second Gold ADDY was secured in the Print and Magazine Advertising — spread, multiple page or insert — category for a Cosmopolitan ad titled "Just the Right Amount of Wrong." The winning team consisted of Catalano, Lawrence, and Art Director Raquel Van Nice.
Two additional Gold ADDYS were awarded to B&P, both in the Sales and Marketing Direct Mail category. The awards recognized pieces for The Cosmopolitan's Midnight 2018 New Year's Eve Celebration and the hotel's Million Point Giveaway. The New Year's Eve team consisted of Catalano, Smith, Gayhart, Creative Director Bruce Logan and Art Director Trish Durden. The Million Point Giveaway team was Catalano, Logan, Smith, Gayhart, Art Director Drew Schultz and Production Artist Nick Iannuccilli.
B&P also won a Silver Award for its UMC Quick Care Campaign and a Bronze Award for its Hospitality Hall Staircase Wall Art at the University of Nevada, Las Vegas.
The ADDY Awards are the only advertising award show in Las Vegas. Winners earn the right to go to regional and national competitions.
Sheriff named Governor's Philanthropist of the Year
Olympia Cos. Southern Highlands Charitable Foundation, a nonprofit organization, has announced that the 2018 recipient of its Governor's Philanthropist of the Year award is Sheriff Joseph M. Lombardo. Lombardo is being recognized for his three decades of public service in Las Vegas and exemplary leadership following Oct. 1, including the co-creation of the Las Vegas Victims' Fund, which raised over $31 million dollars. Lombardo will be honored at the 18th Annual Governor's Black-Tie Grand Bash event April 13 at the M Resort.
The evening will be headlined by country music legend Keith Urban and includes a live auction featuring a Range Rover Autobiography, VIP Raiders Fly-Away Experience and one of Urban's autographed guitars. Funds raised will support eight local children's charities. Tickets to attend the event are available. For more information, contact mbrody@olympiacompanies.com.
"This year, in partnership with Gov. Brian Sandoval, we selected Sheriff Lombardo as the Governor's Philanthropist of the Year because of his unparalleled courage and outstanding leadership that guided our community through an extraordinarily difficult time," said Garry Goett, founder of Olympia Cos. Southern Highlands Charitable Foundation and founder and CEO of Olympia Cos., developer of Skye Canyon and Southern Highlands. "He brought our city together in a time of crisis and created an atmosphere of unity that made the spirit of Las Vegas stronger than ever."
Lombardo started his career in Las Vegas law enforcement in 1988, and during his tenure at Las Vegas Metropolitan Police Department rose through the ranks to assistant sheriff. In 2014, he was elected to his current leadership role of sheriff. His charitable work in Las Vegas includes serving as a board member of After-School-All-Stars, Goodwill of Southern Nevada, Las Vegas Metropolitan Police Department Foundation, Make-A-Wish Foundation and Nevada Child Seekers.
The Governor's Black-Tie Invitational is held annually in April and is supported and endorsed by Nevada's governor. The fundraising initiative includes a three-day golf tournament that kicks off on April 12 at Southern Highlands Golf Club, followed by a black-tie dinner and reception, featuring Sandoval. The golf tournament continues Friday followed by the exclusive Governor's Grand Bash concert. Then, the tournament concludes on Saturday with a cocktail reception. Also, on Saturday, the Foundation hosts a ladies luncheon featuring a pop-up shop by Saks Fifth Avenue, make-up artists and foot rejuvenation stations.
Past recipients of the Governor's Philanthropist of the Year include: Wolfgang Puck (2017), Las Vegas Sands & Rob Goldstein (2015), Jeffrey R. Gordon and Edward R. Guthrie (2014), Donald D. Snyder (2013), The Fletcher Jones Family (2012), Charles Mathewson (2011), Joan and Jim Hammer (2010), William S. Boyd (2009), Claudine Williams and Kitty Rodman (2008), Andre Agassi (2007), The Greenspun Family (2006), Elaine Wynn (2005), Larry Ruvo (2004) and J. Terrence Lanni (2003). AmeriFirst Financial, Inc. Named Among Top 3
AmeriFirst Financial among top 'BEST Companies to Work for' in Mortgage Industry
Rapidly expanding mortgage company, AmeriFirst Financial Inc., with corporate headquarters in Arizona has captured the No. 3 spot on the "50 Best Companies to Work For" in the mortgage industry, the result of an annual industry survey conducted by Mortgage Executive magazine. The company moved up 18 spots from the previous year.
The list is the result of "the most extensive loan officer survey in corporate America," according to Mortgage Executive. AmeriFirst's team of 200 mortgage loan officers across 19 states plus the District of Columbia often give credit to the company's leadership for deploying innovative tools designed to provide internal and external partners a competitive edge in the marketplace.
Erik Lutz, president, AmeriFirst Financial Inc. said: "The Mortgage Executive magazine results are welcome recognition — ultimately, from our own team, and we can't ask for more than that. It's a positive indicator that our core philosophy of supporting professionals in the field with robust systems, tools and products makes a difference. The survey is an affirmation of how we value mortgage loan officer excellence in delivering best-in-class customer service."
More than 10,000 loan officers responded to the Mortgage Executive survey and more than 200 mortgage companies and banks participated. Voting participants are licensed mortgage loan officers presently employed by the companies they are rating. The survey asked loan officers to rate the company's culture, loan processing, underwriting, compensation, management, marketing and technology. The list is then compiled based on a combination of votes and average rating score.
SR Construction accepts awards from World Wide Safety
SR Construction received four awards at the second annual World Wide Safety Awards held on Jan. 25. This event recognizes construction organizations who uphold the highest standards in safety performance.
"I am honored to accept these awards in recognition of our team's hard work to create a safe work environment," said Bret Loughridge, vice president of operations at SR Construction. "Safety is our top priority, and I am humbled to know that our employees share this with us."
SR Construction received the following awards: General Contractor — Reno and General
Contractor Commercial. Michelle Cates was given the Safety Director Commercial award and Fred Kravetz was given the Superintendent Commercial award.
"SR Construction's commitment and excitement toward safety is shown in all the work they do," said Virginia Toalepai, founder and president of World Wide Safety. "I enjoyed working with SR, and sharing with them the importance of safety in the workplace and ensuring that all employees make it home to their families at night."