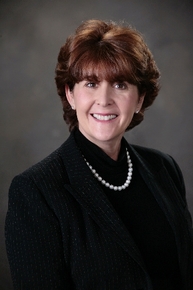 Nathan Adelson Hospice earns Performance Excellence award
Nathan Adelson Hospice, a nonprofit hospice organization, has been selected by the Southwest Alliance for Excellence for a 2017 Performance Excellence Award in a Workforce category.
The SWAE's annual Performance Excellence Program recognizes organizations for excellence in quality, performance and outcomes. The program, modeled after the Malcolm Baldrige National Quality Award, provides not only an opportunity for recognition, but also valuable feedback on where an organization is positioned on the quality continuum.
The Category Award for Excellence recognizes organizations in one or more of the following six areas: leadership, strategy, customers, measurement, analysis and knowledge management, workforce and operations. In each case, the organization will achieve recognition based on its performance in that category and the results related to that performance.
Nathan Adelson Hospice currently houses a workforce of 305 employees and 300 volunteers.
"We are truly honored to represent Nevada and receive this honor from Southwest Alliance for Excellence," said Carole Fisher, president and CEO of Nathan Adelson Hospice. "We pride ourselves on our quality of care as well as the compassionate and dedicated team that works and volunteers for us."
Nathan Adelson Hospice will accept its award at a banquet in early February.
Desert Radiology designated an ACR Diagnostic Imaging Center of Excellence
Desert Radiology, a premier diagnostic imaging company that has served Southern Nevada for over 50 years, has been designated a Diagnostic Imaging Center of Excellence by the American College of Radiology.
The DICOE program is an achievement that goes beyond accreditation to recognize best-quality imaging practices and diagnostic care. This includes a comprehensive assessment of the entire medical imaging enterprise, including structure and outcomes. The DICOE designation recognizes excellence at multiple levels — including the professional staff, the technology and the policies and procedures the organization follows — and superior patient care.
In order to receive this elite distinction, facilities must be accredited by the ACR in all modalities they provide, and in which the ACR offers an accreditation program. Another requirement is to participate in the Dose Index Registry® and General Radiology Improvement Database, as well as Image Wisely® and Image Gently®.
The ACR, founded in
1924, is one of the largest and most influential medical associations in the United States. The ACR devotes its resources to making imaging and radiation therapy safe, effective and accessible to those who need it. Its 36,000 members include radiologists, radiation oncologists, medical physicists, interventional radiologists and nuclear medicine physicians.
Aptus wins 2017 Architecture Firm of the Year award
Aptus, a leading architecture firm based in Las Vegas, has been awarded the 2017 AIA NEVADA Firm of the Year Award. The award was presented to Aptus at the annual awards and holiday celebration on Dec. 13 at the J.W. Marriott Valencia Ballroom.
Founded in 1857, the American Institute of Architects has over 90,000 members across nearly 300 local chapters. It provides licensed architects with a society of similarly minded individuals with the goal of improving the field of architecture and requiring its members to adhere to the highest ethical standards.
This Firm of the Year Award is the highest honor the AIA Nevada Chapter can bestow upon an architecture firm. It is awarded to recognize a firm that has consistently produced distinguished architecture, has shown a commitment to the AIA and the profession of architecture, and has been a service to the community in which they are located.
"Without question, Aptus has consistently performed exceptional work no matter the project size, complexity or budget. From project inception to completion, everyone on the Aptus team displays the same level of professionalism," said Bob Dincecco, director of planning and construction at the University of Nevada, Las Vegas:
Fifteen years ago, Aptus was created by Brandon Sprague, AIA. The name "Aptus" comes from the Latin word for "appropriate" or "fitting in," which places its core value front and center in the minds of the firm's clients, designers and collaborators. Aptus has grown from a single person, home-based architecture firm into a company with three offices across the U.S. in Las Vegas; Long Beach, California; and Chicago.